Books

Featured Books

pcb007 Magazine

Latest Issues

Current Issue

Finding Ultra

New demands on PCB fabrication, namely advanced packaging, ultra high density interconnect (UHDI), and new specialty materials, are converging, changing the landscape of our business. Is it time to start paying close attention to this convergence?

Developing a Strategy

A solid strategy is a critical part of success. This month, we asked some of the top industry leaders and business strategy "gurus" to share their thoughts on developing strategies.

Winning With TQM

In this issue, we explore how TQM has entered the DNA of continuous improvement disciplines, and the role leadership transformation plays in this. If you've ever competed against a TQM company, you understand their winning advantage.

Columns

Latest Columns

||| MENU
Estimated reading time: 2 minutes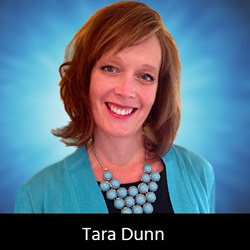 November 27, 2017
FlexFactor: Faith in the Future
Take just a minute and read through this list of new product ideas. Can you identify the common thread? Yes, they are all enabled by advanced technology, but would you believe that these products were all pitched in the last year by high school students?
Drive Alert:
Problem – Drowsy driving.
Solution – A patch placed on the temple can detect if the user is drowsy and wakes up the user.
Technology – Circuits form a flexible patch with sensors detecting theta brain waves indicating if the user is drowsy or daydreaming.
Fast Asleep:
Problem – In 2015, there were nearly 4,000 Sudden Unexpected Infant Deaths (SUIDS) in the U.S., with 1,600 of those being attributed to Sudden Infant Death Syndrome (SIDS). Because of this, 59% of working parents do not get enough sleep.
Solution – A small wristband fits snugly around sleeping baby's arm and measures movements, oxygen, and heart rate, to let you know the baby is safe and sound asleep.
Technology – Mounted flexible hybrid electronic wristband connected to device via Bluetooth.
RA Solutions:
Problem – RA is a chronic, inflammatory disease that causes mild to severe joint pain and stiffness, which can lead to a wide variety of damaged body systems including skin, eyes and lungs.
Solution – The Relieve Sleeve, a pain reliever that administers heating sensations and applies electric pulses tailored to a user's needs. The functions are embedded in a compression sleeve for easy application around joints and muscles.
Technology – Flexible battery, micro-coiling embedded in the compression fabric, Bluetooth chip to connect to the app, electrical pulses produced from thin wires, wireless charging hub for battery.
Asthmex:
Problem – According to CDC, 25.7 million Americans suffer from asthma. Between the years 1996–2012, 8% of Olympic athletes suffered from asthma. 11.8% of the 7.8 million high school athletes in the U.S. have asthma.
Solution – A chest band with a smart patch to detect asthma symptoms, which triggers and administers medication via auto-injector.
Technology – Smart fibers within the band detect symptoms of an attack specific to the individual.
Just to reiterate, these creative new product ideas have all been pitched by high school students! These students have all participated in the NextFlex FlexFactor program. Growing the next generation of advanced manufacturing workforce is a key component of the NextFlex mission of developing technologies for commercial adoption while supporting a sustainable manufacturing ecosystem.
What is FlexFactor™?
This program is designed to enable youth to engage with next generation technology through entrepreneurial immersion. Over the course of this program, students work in teams to conceptualize a flexible hybrid (FHE) electronics-based hardware device that solves a human health issue or performance monitoring program, develop a business model around the opportunity, and pitch "Shark Tank" style to a panel of industry representatives. In the process, students become immersed in advanced technology and entrepreneurship, are inspired by the advanced manufacturing industry segment, and gain a deeper understanding of the education and career pathways for the future.
This four-week program kicks off in the classroom where students break into teams, are given the mission, the building blocks of flexible hybrid technology, and can define the problem and research hypothesis. Throughout the program, students interact with assigned technical mentors as they develop their product idea.
To read the full version of this column which appeared in the November 2017 issue of The PCB Magazine, click here.