Books

Featured Books

design007 Magazine

Latest Issues

Current Issue

Odd Geometries

In this issue, we discuss some of the challenges, pitfalls and mitigations to consider when designing non-standard board geometries. We share strategies for designing odd-shaped PCBs, including manufacturing trade-offs and considerations required for different segments and perspectives.

Simplification

On the subject of simplification, our expert contributors explain how to design PCBs without making them complex and over-constrained—whatever the level of technology. In addition, we discuss the effect your decisions and tradeoffs have on design complexity.

The Standards of Design

Our expert contributors discuss how PCB designers can utilize standards to save time and money, not to mention frustration. We also spotlight the newly updated version of the IPC Checklist, a handy guide that illustrates which standards cover which topics, from front-end design through assembly.

Columns

Latest Columns

||| MENU
American Standard Circuits to Sponsor and Exhibit at AltiumLive 2020
October 1, 2020 | American Standard Circuits
Estimated reading time: 1 minute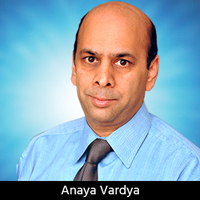 PCB fabricator American Standard Circuits will sponsor and exhibit at the upcoming AltiumLive 2020 Virtual Summit.  The show, moving to a virtual platform this year due to the COVID-19 pandemic, will be held from Tuesday, October 6 through Thursday, October 8, 2020.
This year's AltiumLive Virtual Summit includes:
Three days packed with free interactive electronics education and networking
Live sessions, expert panels and Q&A with electronics industry experts
Live demo of what's coming in Altium Designer 21
Virtual expo
Interactive virtual tours of manufacturing facilities with Q&A
Daily happy hour sessions
Engineering stories and interviews
American Standard Circuit's President Anaya Vardya noted, "AltiumLive is a fantastic opportunity for users to learn how to better their design tools with the advice of industry experts while networking with fellow users. It's a great way for us as a PCB fabricator to speak with board designers in person and discuss how we can help them to design the best boards possible ensure its always right the first time. We're excited to be both a sponsor and an exhibitor of this informative and fun annual event."
Register for AltiumLive and be sure to stop by American Standard's virtual booth to chat with an expert to learn more about getting the best boards possible. 
About American Standard Circuits
American Standard Circuits (ASC) prides itself on being a total solutions provider, manufacturing quality rigid, metal-backed, RF/microwave, flex, and rigid-flex PCBs for the medical, automotive, industrial, defense, and aerospace markets in volumes from test and prototypes to large production orders. ASC has the expertise to provide a wide variety of technologies in a time-critical environment. Their qualifications include AS9100 Rev D, ISO 9001:2015, MIL-PRF 31032, MIL-PRF-55110, MIL-PRF-50884 certification and ITAR registration. In addition to manufacturing in the USA, ASC can transition and manage your PCB requirements to lower cost regions via its qualified supply chain of offshore partners. ASC also holds many key patents for metal bonding processes. For more information about American Standard Circuits' services or to ask one of their technology experts a question go to www.asc-i.com.
Visit I-007eBooks to download your copies of American Standard Circuits' micro eBooks today:
The Printed Circuit Designer's Guide to...Thermal Management: A Fabricator's Perspective
The Printed Circuit Board Designer's Guide… to Fundamentals of RF/ Microwave PCBs
The Printed Circuit Designer's Guide to... Flex and Rigid-Flex Fundamentals 
---
Suggested Items
12/11/2023 | Barry Matties, I-Connect007
As the workforce continues shifting to the next generation and the lack of appeal for manufacturing careers persists, we feel it's important to share the voices of those who have chosen manufacturing as their career. We believe this will raise awareness and inspire others to consider manufacturing as a strong and viable career path.
12/11/2023 | SEMI
SEMI, the industry association serving the global electronics design and manufacturing supply chain, applauded the first award of U.S. CHIPS and Science Act incentives to strengthen the United States semiconductor industry ecosystem.
12/08/2023 | TT Electronics
TT Electronics, a leading provider of global manufacturing solutions and engineered technologies, announced today that one of its Asia electronics manufacturing facilities has received approval from the Food and Drug Administration (FDA), through its premarket approval (PMA) supplement evaluation process, to manufacture Class IIa devices on behalf of global medical OEM customers.
12/08/2023 | Mycronic
Mycronic AB has received an order for an SLX mask writer from an existing customer in Asia. The order value is in the range of $7 - $9 million. Delivery of the system is planned for the third quarter of 2024.
12/07/2023 | Matt Stevenson -- Column: Connect the Dots
It makes sense to optimize your board using design for manufacturability (DFM) techniques. But applying DFM best practices can be confusing without formal training. The results are designs that are often incomplete, poorly designed, or too complex. When these issues arise, your PCB manufacturing partner rejecting the design can be considered a best-case scenario because it means they have your back. If your design is simply dropped into an automated queue without concern for manufacturability, the output can be a batch of unusable boards.