Books

Featured Books

design007 Magazine

Latest Issues

Current Issue

Simplification

On the subject of simplification, our expert contributors explain how to design PCBs without making them complex and over-constrained—whatever the level of technology. In addition, we discuss the effect your decisions and tradeoffs have on design complexity.

The Standards of Design

Our expert contributors discuss how PCB designers can utilize standards to save time and money, not to mention frustration. We also spotlight the newly updated version of the IPC Checklist, a handy guide that illustrates which standards cover which topics, from front-end design through assembly.

Rigid-flex: Designing in 3D

In this month's issue, our expert contributors share their best tips, tricks and techniques for designing rigid-flex circuits. If you're a rigid board designer considering moving into the 3D world of rigid-flex, this issue is just what the doctor ordered!

Columns

Latest Columns

||| MENU
Barry Olney's High-Speed Simulation Primer
April 9, 2021 | I-Connect007 Editorial Team
Estimated reading time: 2 minutes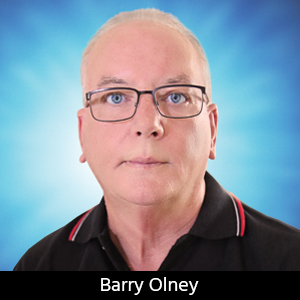 The I-Connect007 editorial team recently spoke with Barry Olney of iCD about simulation. Barry, a columnist for Design007 Magazine, explains why simulation tools can have such a steep learning curve, and why many design engineers are still not using simulation on complex high-speed designs.
Barry also highlights common mistakes that design engineers make using simulation tools, and he offers a variety of tips and techniques for anyone dealing with simulation challenges. Among them: Don't trust reference designs and datasheets.
Andy Shaughnessy: What are some of the biggest problems in simulation? In our surveys, engineers say that they have trouble doing simulation and analysis. What is so tough about it?
Barry Olney: I think the biggest problem, Andy, is time, and that's the same with PCB design in general. The PCB design is the last process in the design flow, and when I get a job for a board layout, it's already behind schedule. I've never ever had a job where it was on schedule and everything was running smoothly. So, you're pushed for time during the whole process, and to add simulation on top of that, that pushes it back another week or so. Management is reluctant to do it because they think, "Well, it may work and then we can get it through just a little bit behind schedule, but if we leave it another week then it delays things even further." It seems they don't have time to do it right the first time, but they've got the time for a re-spin.
A lot of engineering managers actually schedule in a re-spin because they believe they need at least two iterations before they get a working product. So, time is the biggest factor. That's why they generally tend to skip simulation. There's also the learning curve associated with the high-end tools that requires experience—not just with the tools, but with high-speed design rules. Sourcing IBIS models is another big issue. Maybe you can't find the model, so you have to compromise. IC vendors are now supplying most IBIS models, but for FPGAs, in particular, if you get the default IBIS model from the vendor's website, it has a default pin assignment, but once the EE places and routes the actual FPGA chip, you need to redefine the pin assignments for each signal.
Now, the pin assignment of the FPGA that someone designs isn't the same as the one on the IBIS model, and that's where it all goes haywire. You think, "That simulation is simple. You just have to import the IBIS models into the transmission line model and click Go." That should happen, but, it doesn't. Where you don't have pin assignments matching, you have to manually select the required FPGA sub-models from the thousands of pins with 50 or so sub-models. And these have all got cryptic names that are different for each IC vendor. So, you actually have to find the model or driver model that matches the transmission line that you're trying to simulate. Or maybe you cannot find the model at all. Good luck sourcing a connector model. So, again, this all takes time. It took me years to figure out how to do it properly, quickly, and efficiently.
To read this article, which appeared in the April 2021 issue of Design007 Magazine, click here.
---
Suggested Items
12/01/2023 | Cadence Design Systems, Inc.
Cadence Design Systems, Inc. announced that Samsung Foundry successfully taped out a 5G networking SoC design on the Samsung 5LPE technology using the Cadence® Quantus™ Extraction Solution and Tempus™ Timing Solution.
11/30/2023 | Chris Young, Young Engineering Services
There are many ways, dozens to be sure, and most likely many more, to streamline a PCB design. My goal here is to pick a single-digit number of rules to abide by, that can be reasonably adhered to, and provide some bang for the buck. These rules are meant to reduce design scope creep, avoid PCB respins, and improve production yields.
11/30/2023 | Hirose
Hirose has expanded its low-profile DF51K wire-to-board connector series to include a surface mount technology (SMT) version. Compatible with automated assembly processes, including pick-and-place machines, the DF51K SMT Series simplifies the assembly process and saves significant manufacturing time and cost. 
11/29/2023 | Siemens
Siemens Digital Industries Software set the benchmark for innovation in the field of engineering simulation with the launch of two groundbreaking solutions - HEEDS™ AI Simulation Predictor software and Simcenter™ Reduced Order Modeling software.
11/30/2023 | Tim Haag -- Column: Tim's Takeaways
I am, at heart, a die-hard "Star Trek" fan. When I was a kid, I was all about phasers, warp drive, and cool stuff like that. However, these days, I tend to put a higher value on production and storytelling. But like any fan (I'm avoiding "Trekkie" because, frankly, it's kind of embarrassing), I have certain moments from the hundreds (if not thousands) of hours filmed for the various TV shows and movies that are among my favorites. One of those moments is in "Star Trek III, The Search for Spock," when our heroes steal the Starship Enterprise from space dock.