Books

Featured Books

design007 Magazine

Latest Issues

Current Issue

Rigid-flex: Designing in 3D

In this month's issue, our expert contributors share their best tips, tricks and techniques for designing rigid-flex circuits. If you're a rigid board designer considering moving into the 3D world of rigid-flex, this issue is just what the doctor ordered!

Simulation, Analysis, and AI

Getting today's designs "right the first time" is critical, especially with costly advanced PCBs. Simulation and analysis software tools can help you in the fight to eliminate respins. They're not magical, but they can predict the future of your design.

Advanced, Complex & Emerging Designs

This month, our contributors focus on designing PCBs with advanced, complex and emerging technologies. We investigate design strategies for boards that are on the cutting edge of technology, or crazily complex, or so new that designers are still writing the rules as they go.

Columns

Latest Columns

||| MENU
Keep the Change? No, Embrace It
February 9, 2022 | Tamara Jovanovic, Happiest Baby
Estimated reading time: 2 minutes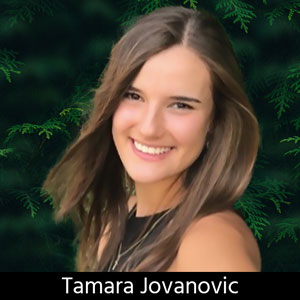 In a world where technology is so quickly evolving, we really shouldn't be surprised that companies and professional events have gone virtual. Change can be daunting, but as we all master navigating life in this "new normal" (don't you hate that term?), we realize that not much of our professional lives has changed. You still have to go to work every day, but now you just do so from the comfort of your home, and you don't interact with people in person.
Obviously, the global pandemic had a massive impact on work culture. Even though the situation with the virus is slowly improving, a lot of companies are still maintaining a flexible workplace. Thanks to modern technology, a lot of companies were able to continue working seamlessly despite all the hurdles that the pandemic has created.
As employees continue to be efficient at working remotely, many employers don't see a need for expensive office space anymore. Many employers allow their workers to continue working from home and use the office as needed. I believe that this hybrid work environment is what the future holds for most companies. This change in work dynamic allows people to have more freedom with their personal lives while still getting their jobs done, which promotes a healthy work-life balance.
Of course, human beings are social creatures who depend on each other to thrive and survive. As a hardware engineer, I do lot of hands-on work with the product and prototypes, and this requires me to be in the office most of the time. As part of a team, I often work with other people and depend on my team members for various kinds of tasks. Most of my team also works from the office, and I personally don't have problems with communication, but I can see a potential for miscommunication. If you're working remotely, sometimes it can be hard to get in touch with a team member. When you need information from another person to continue your own work and that person is unavailable, this could delay the project you're working on.
In the PCB design world, a variety of factors dictate the difficulty of the project and how much time is required for the design to be complete. I work closely with the mechanical engineers at my company while working on a design to make sure that what I am doing on the electrical side will not interfere with the mechanical design and constraints. Once the testing and proof of concept is complete and I have a board outline, I can work on schematics and layout on my own until completion, which is when I circle back to the mechanicals to double-check the final design and make any tweaks if necessary. Regardless of what is happening in the outside world, this process for designers in consumer electronics is unlikely to change, because it's usually a collaborative effort to make all the pieces of the puzzle come together.
To read this entire conversation, which appeared in the February 2022 issue of Design007 Magazine, click here.
---
Suggested Items
09/22/2023 | Nolan Johnson, I-Connect007
This week has been chock full of news about upcoming trade shows and conferences. Clearly, the season is upon us. This week, I-Connect007 reported on PCB West in Santa Clara (often referred to as the show which kicks off trade show season) and the topic of artificial intelligence was everywhere. By the looks of it, not just at the conference, either. For months now, the mainstream media has been gobbling up all sorts of news about generative AI engines, painting the picture that we'll all lose our jobs to these tools, while also reporting on situations where the results from AI have gotten progressively worse over time.
09/21/2023 | TrendForce
Fueled by an AI-driven inventory stocking frenzy across the supply chain, TrendForce reveals that Q2 revenue for the top 10 global IC design powerhouses soared to US $38.1 billion, marking a 12.5% quarterly increase.
09/21/2023 | Cadence Design Systems, Inc.
Cadence Design Systems, Inc. announced it has expanded its design IP portfolio on TSMC's 3nm (N3E) process—most notably with the addition of the flagship Cadence® 224G Long-Reach (224G-LR) SerDes PHY IP, which has achieved first-pass silicon success.
09/21/2023 | Matt Stevenson -- Column: Connect the Dots
PCB prototyping is a critical juncture during an electronic device's journey from concept to reality. Regardless of a project's complexity, the process of transforming a design into a working board is often enlightening in terms of how a design can be improved before a PCB is ready for full production.
09/20/2023 | Cadence Design Systems, Inc.
Cadence Design Systems, Inc. and CEVA, Inc. announced that they have entered into a definitive agreement for Cadence to acquire Intrinsix Corporation, a wholly owned subsidiary of CEVA and a provider of design engineering solutions focused on the U.S. aerospace and defense industry.