Books

Featured Books

design007 Magazine

Latest Issues

Current Issue

Simplification

On the subject of simplification, our expert contributors explain how to design PCBs without making them complex and over-constrained—whatever the level of technology. In addition, we discuss the effect your decisions and tradeoffs have on design complexity.

The Standards of Design

Our expert contributors discuss how PCB designers can utilize standards to save time and money, not to mention frustration. We also spotlight the newly updated version of the IPC Checklist, a handy guide that illustrates which standards cover which topics, from front-end design through assembly.

Rigid-flex: Designing in 3D

In this month's issue, our expert contributors share their best tips, tricks and techniques for designing rigid-flex circuits. If you're a rigid board designer considering moving into the 3D world of rigid-flex, this issue is just what the doctor ordered!

Columns

Latest Columns

||| MENU
Keep the Change? No, Embrace It
February 9, 2022 | Tamara Jovanovic, Happiest Baby
Estimated reading time: 2 minutes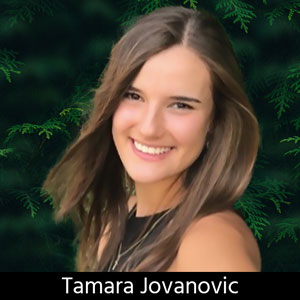 In a world where technology is so quickly evolving, we really shouldn't be surprised that companies and professional events have gone virtual. Change can be daunting, but as we all master navigating life in this "new normal" (don't you hate that term?), we realize that not much of our professional lives has changed. You still have to go to work every day, but now you just do so from the comfort of your home, and you don't interact with people in person.
Obviously, the global pandemic had a massive impact on work culture. Even though the situation with the virus is slowly improving, a lot of companies are still maintaining a flexible workplace. Thanks to modern technology, a lot of companies were able to continue working seamlessly despite all the hurdles that the pandemic has created.
As employees continue to be efficient at working remotely, many employers don't see a need for expensive office space anymore. Many employers allow their workers to continue working from home and use the office as needed. I believe that this hybrid work environment is what the future holds for most companies. This change in work dynamic allows people to have more freedom with their personal lives while still getting their jobs done, which promotes a healthy work-life balance.
Of course, human beings are social creatures who depend on each other to thrive and survive. As a hardware engineer, I do lot of hands-on work with the product and prototypes, and this requires me to be in the office most of the time. As part of a team, I often work with other people and depend on my team members for various kinds of tasks. Most of my team also works from the office, and I personally don't have problems with communication, but I can see a potential for miscommunication. If you're working remotely, sometimes it can be hard to get in touch with a team member. When you need information from another person to continue your own work and that person is unavailable, this could delay the project you're working on.
In the PCB design world, a variety of factors dictate the difficulty of the project and how much time is required for the design to be complete. I work closely with the mechanical engineers at my company while working on a design to make sure that what I am doing on the electrical side will not interfere with the mechanical design and constraints. Once the testing and proof of concept is complete and I have a board outline, I can work on schematics and layout on my own until completion, which is when I circle back to the mechanicals to double-check the final design and make any tweaks if necessary. Regardless of what is happening in the outside world, this process for designers in consumer electronics is unlikely to change, because it's usually a collaborative effort to make all the pieces of the puzzle come together.
To read this entire conversation, which appeared in the February 2022 issue of Design007 Magazine, click here.
---
Suggested Items
12/04/2023 | EMA Design Automation
EMA Design Automation, the world's premier EDA VAR, is spinning off their IP, content, and services group as a new company named Accelerated Designs, LLC with a focus on CAD agnostic solutions.
12/04/2023 | PRNewswire
SINBON Electronics, a provider of integrated solutions for electronic component design and manufacturing, recently obtained UL certification for its NACS (The North American Charging Standard) AC/DC charging cable. SINBON is the first electronic design service provider in Greater China to obtain this certification, and the first batch of charging cable orders has been shipped this week.
12/01/2023 | Cadence Design Systems, Inc.
Cadence Design Systems, Inc. announced that Samsung Foundry successfully taped out a 5G networking SoC design on the Samsung 5LPE technology using the Cadence® Quantus™ Extraction Solution and Tempus™ Timing Solution.
11/30/2023 | Chris Young, Young Engineering Services
There are many ways, dozens to be sure, and most likely many more, to streamline a PCB design. My goal here is to pick a single-digit number of rules to abide by, that can be reasonably adhered to, and provide some bang for the buck. These rules are meant to reduce design scope creep, avoid PCB respins, and improve production yields.
11/30/2023 | Hirose
Hirose has expanded its low-profile DF51K wire-to-board connector series to include a surface mount technology (SMT) version. Compatible with automated assembly processes, including pick-and-place machines, the DF51K SMT Series simplifies the assembly process and saves significant manufacturing time and cost.