Books

Featured Books

design007 Magazine

Latest Issues

Current Issue

Simplification

On the subject of simplification, our expert contributors explain how to design PCBs without making them complex and over-constrained—whatever the level of technology. In addition, we discuss the effect your decisions and tradeoffs have on design complexity.

The Standards of Design

Our expert contributors discuss how PCB designers can utilize standards to save time and money, not to mention frustration. We also spotlight the newly updated version of the IPC Checklist, a handy guide that illustrates which standards cover which topics, from front-end design through assembly.

Rigid-flex: Designing in 3D

In this month's issue, our expert contributors share their best tips, tricks and techniques for designing rigid-flex circuits. If you're a rigid board designer considering moving into the 3D world of rigid-flex, this issue is just what the doctor ordered!

Columns

Latest Columns

||| MENU
David Pogue Keynote Opens IPC APEX EXPO 2022
February 28, 2022 | Pete Starkey, I-Connect007
Estimated reading time: 2 minutes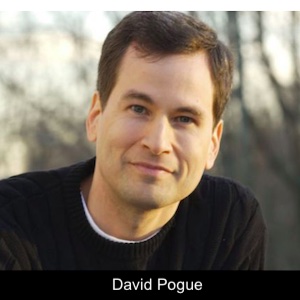 There were just a few empty seats in the huge, main lecture hall of the San Diego Convention Center on January 25 as IPC APEX EXPO welcomed the opening keynote speaker, science and tech writer David Pogue. Despite the early time of 8:30 a.m., the crowd enjoyed his topic, "Disruptive technology and how it will affect your business: What's coming by 2026?" Pogue took us on a short journey through some of the technological innovations that continue to accelerate the transformation of our lifestyles and gave us a preview of how we might succeed in a world we've never seen before.
Entertaining, informative, thought-provoking, and equal parts inspirational, amusing, and even frightening, Pogue delivered at high speed but in the laid-back style of a professional storyteller a message that captured the attention of an appreciative audience. "Please leave your questions in the chat box and Bob, you're muted," Pogue said, reminding us what a privilege it was to be at a live show with real people, after having for so long communicated through Zoom and its analogues.
With reference to his own family, he reflected upon the expanding generation gap catalysed by the introduction of the iPhone 15 years ago. Its most significant feature, other than the lack of buttons, was that it actually contained 35 sensors, and the numbers and functionalities of sensors in successive iterations of the device were increasing exponentially.
Pogue was not a great fan of the term "internet of things," although he admitted that the concept of putting sensors inside ordinary devices could result in some meaningful applications. His example was domestic heating, where it had been estimated that 50% of people with programmable thermostat controls never programmed them. With appropriate sensors and a little artificial intelligence, an iPhone could detect when you were on the way home and learn to program the heating so that the house was nice and warm when you got there.
Unfortunately, the internet of things opportunity had resulted in the development of hundreds of smartphone apps for domestic devices of dubious utility, although the introduction of the smart speaker had enabled a new generation of useful and practical functions employing voice commands.
The internet of things had now evolved to include the "internet of buildings" and was progressing towards the "internet of cities," with the interaction between the digital world and the physical world. But at the other end of the scale of physical size, developments in the capability of the smart watch were verging on the incredible. Current models were crammed with so many sensors and measured so many bodily functions and activities by a non-invasive method known as "wrist actigraphy" that they were not far from literally "knowing what the brain was doing." Combining all these data streams and applying some artificial intelligence could potentially predict events such as attacks of atrial fibrillation, or even the onset of specific diseases, some time before any symptoms were outwardly apparent. A hundred thousand people had already agreed to allow Fitbit to use their personal measurement data in a study to investigate these possibilities.
To read this entire article, which appeared in the Real Time with… IPC APEX EXPO 2022 Show & Tell Magazine, click here.
RELATED VIDEO
---
Suggested Items
11/30/2023 | PRNewswire
VPT, Inc., a HEICO company, VPT, Inc., a trusted provider of power conversion solutions for aerospace and defense, proudly announces its latest achievement of obtaining SAE AS9100 Revision D certification. SAE AS9100 Revision D enhances VPT's existing suite of certifications, including MIL-PRF-38534, MIL-STD-883, J-STD-001 (Space), IPC-A-610, and IPC-A-600, further cementing our commitment to excellence in quality and reliability.
11/29/2023 | TRI
Test Research, Inc. (TRI), the industry's leading provider of Test and Inspection systems for the electronics manufacturing industry, is pleased to announce the expansion of its Malaysian office, which opened in 2010.
11/29/2023 | Dana Korf -- Column: Dana on Data
November's issue of Design007 Magazine had an excellent theme that evolved around design simplification. There were exceptionally good articles about how to reduce over-constrained or needlessly complex designs. One significant time-consuming category is the creation of many design files and drawings which lead to lengthy creation and interpretation time along with the considerable time to resolve conflicting or erroneous information.
11/27/2023 | IPC
IPC welcomes the actions outlined today by the U.S. Government "to strengthen supply chains critical to America's economic and national security."
11/22/2023 | TTM Technologies, Inc.
TTM Technologies, Inc., a leading global manufacturer of technology solutions including mission systems, radio frequency (RF) components and RF microwave/microelectronic assemblies and printed circuit boards (PCBs) was honored with three awards at the IPC China Electronics Manufacturing Annual Conference held in Shanghai on October 27, 2023.