Books

Featured Books

design007 Magazine

Latest Issues

Current Issue

Simplification

On the subject of simplification, our expert contributors explain how to design PCBs without making them complex and over-constrained—whatever the level of technology. In addition, we discuss the effect your decisions and tradeoffs have on design complexity.

The Standards of Design

Our expert contributors discuss how PCB designers can utilize standards to save time and money, not to mention frustration. We also spotlight the newly updated version of the IPC Checklist, a handy guide that illustrates which standards cover which topics, from front-end design through assembly.

Rigid-flex: Designing in 3D

In this month's issue, our expert contributors share their best tips, tricks and techniques for designing rigid-flex circuits. If you're a rigid board designer considering moving into the 3D world of rigid-flex, this issue is just what the doctor ordered!

Columns

Latest Columns

||| MENU
The IPC STEM Event Inspires
March 1, 2022 | Barry Matties, I-Connect007
Estimated reading time: 1 minute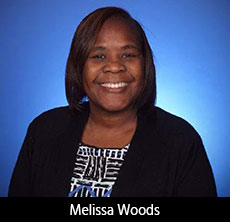 Once again, IPC APEX EXPO featured its successful STEM event, organized by the IPC Education Foundation, and sponsored by several companies, including I-Connect007. The event had nearly 80 students in person for a hands-on introduction to our industry. After the welcoming comments, the students broke into groups for different activities. While some enjoyed a guided tour of the show floor, upstairs the other students learned how to solder. Then they rotated so that they all had the same opportunities.
These students, many of whom were having their first exposure to the world of electronics, kept focused on the task in front of them—solder a small circuit board that would make a connection for two LEDs to illuminate on the opposite side of the board.
Students sat four to a table, a hot soldering iron next to them, a paper full of instructions, and a chance for some true hands-on learning. As the students worked, volunteer IPC committee members and Emerging Engineers roamed around, helping students where needed and remembering back to their own first experiences in the industry.
Of course, when you set several people at table to complete the task it can quickly turn into a fun competition. We caught up with two students who did just that. (See the video below)
Though this a STEM introduction event, we learned that several of the students we talked to had little intention of pursuing a career in electronics, nonetheless the exposure to the industry demonstrated that possible careers are much larger than they may have imagined before attending the IPC APEX EXPO event.
When asked about their career paths, here are some of their responses:
I want to be film director
I'm looking for nursing
Marine biology
A career in the film industry
Probably a STEM field
Owning a business, having my own business
I don't know, but something in the music industry hopefully
Apprenticeship, electrician
During the event we also interviewed one of the teachers, Melissa Woods, who brought her students to this event and past events. She expressed her desire to continue bringing students to the event because it broadens their horizons and demonstrates new opportunities. Her interview follows.
To read this entire article, which appeared in the Real Time with… IPC APEX EXPO 2022 Show & Tell Magazine, click here.
---
Suggested Items
11/30/2023 | AIM
AIM Solder, a leading global manufacturer of solder assembly materials for the electronics industry, is pleased to announce its new NC259FPA Ultrafine No Clean Solder Paste, which it revealed recently during the Productronica Germany trade show.
11/27/2023 | Real Time with...productronica
Koh Young's Harald Eppinger talks about the company's technology for the semiconductor and advanced packaging market and how they address the challenges introduced by reflective components and micro solder deposits.
11/27/2023 | HyRel
HyRel Technologies, a global provider of quick turn semiconductor modification solutions, announces the achievement of International Traffic in Arms Regulations (ITAR) registration.
11/24/2023 | Mek (Marantz Electronics)
Mek (Marantz Electronics), a leader in Automated Optical Inspection (AOI) solutions, used last weeks' Productronica show in Munich to proudly introduce the SpectorBOX X series, a modular full 3D AOI system for THT solder joints and THT components.
11/21/2023 | Pete Starkey, I-Connect007
Productronica 2023 played host to the IPC World Hand Soldering Competition, bringing talented regional solder champions from all over the globe to compete for the title of World Champion. Each competitor was given sixty minutes to assemble a complex printed circuit board with their performance judged in accordance with IPC-A-610 Class 3 criteria. Each competitor's efforts were rated on the merits of the results achieved, scored on the quality of the assembly process, the electrical functionality of the assembly and the speed at which the assembly was produced.