Books

Featured Books

design007 Magazine

Latest Issues

Current Issue

Rigid-flex: Designing in 3D

In this month's issue, our expert contributors share their best tips, tricks and techniques for designing rigid-flex circuits. If you're a rigid board designer considering moving into the 3D world of rigid-flex, this issue is just what the doctor ordered!

Simulation, Analysis, and AI

Getting today's designs "right the first time" is critical, especially with costly advanced PCBs. Simulation and analysis software tools can help you in the fight to eliminate respins. They're not magical, but they can predict the future of your design.

Advanced, Complex & Emerging Designs

This month, our contributors focus on designing PCBs with advanced, complex and emerging technologies. We investigate design strategies for boards that are on the cutting edge of technology, or crazily complex, or so new that designers are still writing the rules as they go.

Columns

Latest Columns

||| MENU
The IPC STEM Event Inspires
March 1, 2022 | Barry Matties, I-Connect007
Estimated reading time: 1 minute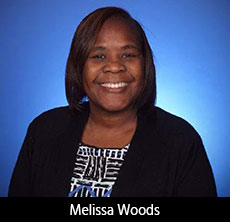 Once again, IPC APEX EXPO featured its successful STEM event, organized by the IPC Education Foundation, and sponsored by several companies, including I-Connect007. The event had nearly 80 students in person for a hands-on introduction to our industry. After the welcoming comments, the students broke into groups for different activities. While some enjoyed a guided tour of the show floor, upstairs the other students learned how to solder. Then they rotated so that they all had the same opportunities.
These students, many of whom were having their first exposure to the world of electronics, kept focused on the task in front of them—solder a small circuit board that would make a connection for two LEDs to illuminate on the opposite side of the board.
Students sat four to a table, a hot soldering iron next to them, a paper full of instructions, and a chance for some true hands-on learning. As the students worked, volunteer IPC committee members and Emerging Engineers roamed around, helping students where needed and remembering back to their own first experiences in the industry.
Of course, when you set several people at table to complete the task it can quickly turn into a fun competition. We caught up with two students who did just that. (See the video below)
Though this a STEM introduction event, we learned that several of the students we talked to had little intention of pursuing a career in electronics, nonetheless the exposure to the industry demonstrated that possible careers are much larger than they may have imagined before attending the IPC APEX EXPO event.
When asked about their career paths, here are some of their responses:
I want to be film director
I'm looking for nursing
Marine biology
A career in the film industry
Probably a STEM field
Owning a business, having my own business
I don't know, but something in the music industry hopefully
Apprenticeship, electrician
During the event we also interviewed one of the teachers, Melissa Woods, who brought her students to this event and past events. She expressed her desire to continue bringing students to the event because it broadens their horizons and demonstrates new opportunities. Her interview follows.
To read this entire article, which appeared in the Real Time with… IPC APEX EXPO 2022 Show & Tell Magazine, click here.
---
Suggested Items
09/21/2023 | Thermaltronics USA, Inc.
Thermaltronics USA, Inc., a globally acclaimed manufacturer of Precision Soldering Robots and innovative Curie point soldering systems, is excited to announce its participation in the highly anticipated SMTA Guadalajara Expo & Tech Forum, scheduled to take place from October 25-26, 2023.
09/20/2023 | ULT AG
At this year's productronica, the world's leading trade show for electronics manufacturing, ULT will present a brand new extraction solution for solder fumes and vapor.
09/20/2023 | Hentec Industries/RPS Automation
Hentec Industries/RPS Automation, a leading manufacturer of selective soldering, component lead tinning and solderability test equipment, announces that it has added assembly and production staff members to its team to accommodate its recent increase in sales and order demand.
09/19/2023 | SMTA
SMTA is honored to announce Qais Qasaimeh, a graduate student at Auburn University, has been selected as the winner of the 2023 Charles Hutchins Educational Grant.
09/14/2023 | SHENMAO
SHENMAO America, Inc. is proud to introduce its latest innovation in response to the growing demand for ultra-thin packages in the electronics industry.