Books

Featured Books

design007 Magazine

Latest Issues

Current Issue

Simplification

On the subject of simplification, our expert contributors explain how to design PCBs without making them complex and over-constrained—whatever the level of technology. In addition, we discuss the effect your decisions and tradeoffs have on design complexity.

The Standards of Design

Our expert contributors discuss how PCB designers can utilize standards to save time and money, not to mention frustration. We also spotlight the newly updated version of the IPC Checklist, a handy guide that illustrates which standards cover which topics, from front-end design through assembly.

Rigid-flex: Designing in 3D

In this month's issue, our expert contributors share their best tips, tricks and techniques for designing rigid-flex circuits. If you're a rigid board designer considering moving into the 3D world of rigid-flex, this issue is just what the doctor ordered!

Columns

Latest Columns

||| MENU
Strategizing a Design Education Plan With John Watson
March 24, 2022 | Andy Shaughnessy, Design007 Magazine
Estimated reading time: 6 minutes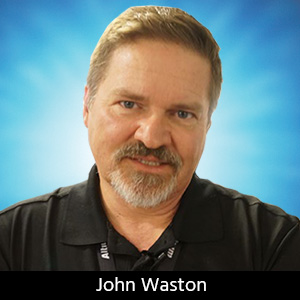 Altium's John Watson is a veteran PCB designer and instructor, as well as a Design007 columnist. He also recently accepted a professorship at Palomar College in San Marcos, California, teaching basic and advanced PCB design.
John and I recently discussed his thoughts on setting up a PCB design education strategy, the need to continue your design education for your entire career, and the kind of attitude that makes someone a successful PCB designer. 
Andy Shaughnessy: What advice would you give PCB designers wanting to set up their own strategic learning plans and educational objectives?  
John Watson: Be driven; there won't be someone standing over you to force you to learn, so it would be best if you pushed yourself. It comes down to someone's attitude and intention in approaching the whole thing, meaning they must constantly be in learning mode. Since the start of my career, I have kept a running list of topics I would like to learn; then, I set aside a pretty good chunk of my week to study those items.  
That does bring up a couple issues. First, identify the resources that have the knowledge that you need. Fortunately, there is no limit to fantastic PCB design resources. One of the best, of course, is I-Connect007. On the first day of class at Palomar College San Marcos, I recommended that all my students register and tap into the available material you provide. Another is the Printed Circuit Board Engineering Association (PCEA). Their objective is to get learning materials into designers' hands with a dedicated educational committee. I fully believe that everything someone needs to know is written down somewhere; it's just a matter of finding it. That's half the battle.  
Furthermore, it's essential to understand that the learning process is not a sprint but rather a marathon. Some have studied for a lifetime and have only scratched the surface. But, there is no finish line, and there is always something new to learn. Unfortunately for so many, they have stopped learning, which only stagnates their careers.   
Shaughnessy: What criteria should designers keep in mind when evaluating their educational needs to stay on top of their game in the industry?  
Watson: The first criteria are to have a strong foundation of the basics before the advanced topics. There are a lot of "cool" things in PCB design—everything from basic layout to high-density design, simulations, PDN analysis, etc. Some designers love jumping into those advanced subjects before knowing and learning the basics. I would prefer to have someone who has a great understanding of the basics and know less about advanced topics than vice versa. A great designer understands and fully grasps the entire PCB design process, but it's best to learn the basics that will be the foundation of your career.  
The industry is constantly in flux, and learning and studying how things are changing with new technologies, tools, and processes,is a significant undertaking. With that, you need to be flexible and willing to change how you do things. I have often met designers who have stopped learning and have fallen into a rut. They say, "We only do what we know." You know those folks, the ones who constantly say, "This is the way we've always done it." One primary job requirement is constantly evaluating yourself to determine if things can be done better or differently and learning how to do something new.  
Shaughnessy: You've recently accepted a professorship at Palomar College, teaching basic and advanced PCB design, and you have real-world knowledge that many college professors lack. What are a few of the points about electronics design and manufacturing that you'd like to impress upon these students, especially the younger ones learning basic design? 
Watson: With the younger, brand-new designers in my class, one of the first things I ask is, "Why do you want to learn PCB design?" That is vital, because it gets down to their motivation, which impacts how they learn and where they will go in their careers. For many, this is their introduction to PCB design and only the starting point of the learning process. Therefore, getting them off on the right foot is very important.  
Also, I also stress the fact that they need to learn the other side of the design process—the project is not just because you've send out the Gerbers. Understanding what happens once that data goes out is so important. So, a significant part of the classes that I teach includes the design process and, more importantly, manufacturing. We tour a PCB manufacturing plant to understand each step required to take the data to a finished PCB. I believe this makes for better designers and designs, because we design for the end product. DFM is a significant part of my classes.  
Another vital point I impress on my students is root cause analysis. Often, everything doesn't turn out perfectly, and knowing how to determine the root cause of a problem and how to fix it can be a lifesaver.  
Shaughnessy: When I first started covering PCB design in the late '90s, there were no "critical paths" to becoming a designer. Is an engineering degree becoming the critical path for future designers? 
Watson: Not at all. The higher education system has not kept up with the needs of the PCB design side of the industry. Not very many colleges and universities concentrate strictly on PCB design. You ask anyone with a degree how long they spent just studying PCB design in school. It's not very long at all. Maybe even a week or two. That is not adequate to meet the needs of our industry.
I started as an electronics technician in the late '90s when I saw a shift in the electronic repair industry, from component-level to board-level repair, mostly because PCBs had become so cheap. So, I reinvented myself and changed my career.  
It may be shocking to some, but the best PCB designers and engineers I have met are those without degrees who have come up through the ranks. As a result, they have real-world practical knowledge about PCB design. In addition, they have better boards because they are looking at the more practical use of the board in the future. For example, the simple process of laying down a reference designator on silkscreen so that an electronic technician can easily find components, knowing what someone needs, and placing those items into the design is essential. The path is open to anyone who desires to learn this craft, which is very exciting.  
Shaughnessy: Is there anything else you'd like to add?
Watson: It's time for personal evaluation. Our industry does not need more good designers; we need great designers. But, you only get there by first taking a serious personal inventory of where you are and what you need to learn. After that, the resources are out there; it's just a matter of plugging yourself into them. So, if you have the desire and the drive to be the best you can be but don't know where to start, ask. We'd be happy to help get you started.  
Shaughnessy: Thanks, John. 
Watson: Thank you, Andy.
Be sure to download Altium's The Printed Circuit Designer's Guide to… Design for Manufacturing by David Marrakchi. You can also view other titles in our full I-007eBook library here.  
---
Suggested Items
11/29/2023 | HyRel
HyRel Technologies, a global provider of quick turn semiconductor modification solutions, is pleased to announce a strategic partnership with EQC Southeast as its manufacturers' representative.
11/28/2023 | IPC
Neil Shah, senior technical director at alliantgroup, a tax and business consultancy, will present a technical education workshop,
11/27/2023 | Dan Beaulieu -- Column: It's Only Common Sense
Being the best is never easy. When you study the life of elite athletes, for example, you will find a list of characteristics that typically puts plain old hard work at the top. These athletes work harder than anyone else. They're the first ones there in the morning and the last to leave at the end of the day. They literally live and breathe what they are doing. They don't allow themselves any breaks, excuses, or cop outs. They are, as we say, all in.
11/27/2023 | GOEPEL Electronics
The US branch of GÖPEL electronic is proud to announce the addition of David Kalaidjian as the new National Sales Development Manager.
11/27/2023 | Linköping University
Linköping university has been granted six million SEK from the Swedish Innovation Agency (Vinnova) for the research project Catena-D (Circular and resource-efficient value chain systemically enabled with AI and digital thread).