Books

Featured Books

design007 Magazine

Latest Issues

Current Issue

Rigid-flex: Designing in 3D

In this month's issue, our expert contributors share their best tips, tricks and techniques for designing rigid-flex circuits. If you're a rigid board designer considering moving into the 3D world of rigid-flex, this issue is just what the doctor ordered!

Simulation, Analysis, and AI

Getting today's designs "right the first time" is critical, especially with costly advanced PCBs. Simulation and analysis software tools can help you in the fight to eliminate respins. They're not magical, but they can predict the future of your design.

Advanced, Complex & Emerging Designs

This month, our contributors focus on designing PCBs with advanced, complex and emerging technologies. We investigate design strategies for boards that are on the cutting edge of technology, or crazily complex, or so new that designers are still writing the rules as they go.

Columns

Latest Columns

||| MENU
I-Connect007 Editor's Choice: Five Must-Reads for the Week
April 15, 2022 | Nolan Johnson, I-Connect007
Estimated reading time: 3 minutes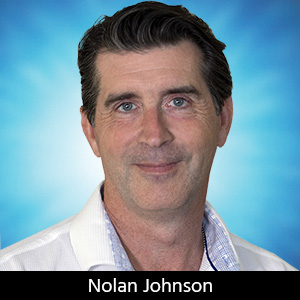 Welcome to April 15, everyone! There are reasons we tend to cover topics in a continuous conversation. First, there are always developments and news in the industry. Second, you dear readers respond to that content by reading it. This week the news items that drew the most reader interest verify that our industry has ongoing interest in government involvement in industry infrastructure, supply chain issues, cybersecurity, and new technologies like additive in fabrication.
I won't keep you any longer; you've got news to read below, and if you're in the United States, you might also have your taxes to finish. Get it postmarked by Monday!
Uncovering the Electronics Ecosystem 
Published April 8
Will Marsh, vice president of TTM Technologies and president of the Printed Circuit Board Association of America, talks about the work the PCBAA has been doing in Washington, D.C., to get the industry better recognized by the country's decision-makers. Marsh is optimistic, not only about the companies and individuals joining the effort, but in the recognition by Capitol Hill to secure the nation's defense systems, and makes a case for why fab companies should join forces with PCBAA.
AltiumLive 2022: Vince Mazur's Supply Chain Advice—Always Have Alternatives 
Published April 11
Andy Shaughnessy gets an update from Vince Mazur, a technical marketing engineer at Altium, about his AltiumLive presentation, "Avoiding Supply Chain Issues with Variants and Live Part Choices." Vince points out some of the high points of his talk, including the need for designers to pay closer attention to the supply chain than ever before, and to always have an alternative part or two as backup—just in case. Vince's presentation can be found online with other Altium Live videos.
The Reality of Regulated Manufacturing 
Published April 12
Ryan Bonner is CEO of DEFCERT, a specialist in government regulations for data and cybersecurity. A key component of moving to a digital factory will be to ensure security of the data required to operate a digital factory, and most importantly, customer design data. We caught up with Ryan after IPC APEX EXPO, to discuss cybersecurity and the digital factory. Click through to the interview to learn how this may apply to your facility.
Additive Design: Same Steps, Different Order 
Published April 12
Dave Torp, CEO of Winonics, briefs Andy Shaughnessy about the company's additive and semi-additive processes and what PCB designers need to know if they're considering designing boards with these new technologies.  Two key take-aways Dave explains are that 1) additive design is not much different from traditional design, but the steps in the design cycle are a different order, and 2) additive designers must communicate with their fabricators because so much of the new processes are still proprietary.  See what else Torp has to say here.
Siemens' SynthAI Revolutionizes Machine Vision Training with Artificial Intelligence 
Published April 13
For those of us in the industry who are adding AI and machine learning to our processes, this news article gathered a lot of reads.
From the press release: "Machine learning is used for a variety of vision-based automation use cases such as robotic bin picking, sorting, palletizing, quality inspection and more.  While usage of machine learning for vision-based automation is growing, many industries face challenges and struggle to implement it within their computer vision applications.  This is due to the need to collect many images of the parts in question and the challenges associated with accurately annotating the different products within those images – particularly before production or manufacturing begins.
"To solve this challenge, synthetic data is used to speed up the data collection and training process. However, utilizing synthetic data for vision use cases requires expertise in synthetic image generation and can be complex, time consuming, and expensive. This where Siemens' SynthAI changes the game."
---
Suggested Items
09/25/2023 | HyRel
HyRel Technologies, a global provider of quick turn semiconductor modification solutions, proudly announces that it earned the prestigious AS9100 certification.
09/25/2023 | StenTech
StenTech Inc., the leading multinational SMT Printing Solutions company, is pleased to announce plans to exhibit at the SMTA Guadalajara Expo, scheduled to take place Oct. 25-26, 2023 at the Expo Guadalajara in Guadalajara, Jalisco, Mexico.
09/25/2023 | Camtek
Camtek Ltd., together with FormFactor, Inc., are pleased to announce that they have entered into an agreement for the acquisition by Camtek of FormFactor, Inc.'s FRT Metrology business for $100 million in cash, subject to customary purchase price adjustments.
09/22/2023 | IPC
Join fellow EMS leaders in the region on Oct 5, 2023, 4:30 - 8:00pm EDT, to share industry pain points and solutions. Our focus for this meeting is how companies profitably reach the next level of revenue. Following a presentation on the current EMS market and revenue tiers in the industry, participants will discuss how to reach the next level and grow their business. Discussion will pull from direct experience, questions, and ideas. From there, the conversation goes where you, the leaders, take it. Every roundtable ends in unique takeaways.  
09/21/2023 | Intraratio
Intraratio, a provider of enterprise software solutions, is pleased to announce its participation in the SMTA Guadalajara Expo and Tech Forum 2023.