Books

Featured Books

design007 Magazine

Latest Issues

Current Issue

Odd Geometries

In this issue, we discuss some of the challenges, pitfalls and mitigations to consider when designing non-standard board geometries. We share strategies for designing odd-shaped PCBs, including manufacturing trade-offs and considerations required for different segments and perspectives.

Simplification

On the subject of simplification, our expert contributors explain how to design PCBs without making them complex and over-constrained—whatever the level of technology. In addition, we discuss the effect your decisions and tradeoffs have on design complexity.

The Standards of Design

Our expert contributors discuss how PCB designers can utilize standards to save time and money, not to mention frustration. We also spotlight the newly updated version of the IPC Checklist, a handy guide that illustrates which standards cover which topics, from front-end design through assembly.

Columns

Latest Columns

||| MENU
Webinar Review: Thermal Integrity of High-Performance PCB Design
August 1, 2022 | Andy Shaughnessy, Design007 Magazine
Estimated reading time: 2 minutes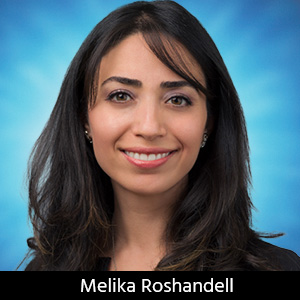 Electrical and mechanical engineers may be working on the same product development teams, but they speak different languages, and they have completely different objectives. As a result, these folks almost never use the same software tools.  
But Cadence's new Celsius Thermal Solver is an exception to the rule. In a new CadenceTECHTALK webinar, "How Static and Dynamic IR Drop Analysis Can Help PCB Designs and Challenges," product manager Melika Roshandell and SerDes SI/PI engineer Karthik Mahesh Rao explain how the EE and ME can both use the Celsius Thermal Solver to achieve their disparate objectives—at the chip and package/board levels. 
Melika discusses the solver's capabilities on the PCB and packaging side, which are accessible during pre-layout stages of the design cycle. Built on FEA and CFD engines, the solver can identify Joule heating on boards and packages, and help determine copper density, component spacing, and proper placement and size of thermal vias. She compares the results of the solver's dynamic IR drop analysis with DC analysis, which only works with uniform temperature. Melika also points out the differences between typical thermal simulation and the solver's electrothermal co-simulation. 
Karthik then takes over, demonstrating electrothermal co-simulation by importing an entire CAD file into the Celsius environment. He utilizes PowerTree technology to organize heat sources and heat sinks—definitions, model names, target impedance constraints, etc. He places probes at different points on the PCB and tracks the transient results of components across various points of time. He shows how to trace power loss across each layer across time, and changes in power distribution as well. The 3D modeling capability depicts any potential hot spots on the board. 
To illustrate how this PCB would operate in the real world, Karthik switches to the CFD analysis environment and places the design inside an enclosure. He adds a heat sink to one of the thermally problematic packages, and a cooling fan on the side of the enclosure, then traces the cooling flow across the component and board. Karthik closed with examples of the more comprehensive results attained through transient electrothermal co-simulation vs. traditional steady state analysis. 
The Celsius Thermal Solver continues the "shift left" of signal integrity horsepower into the front end of the design cycle, and it offers functionality that will appeal to electrical and mechanical engineers. Maybe EEs and MEs will eventually speak the same language after all. 
Melika and Karthik pack quite a bit into this half-hour webinar. If you're dealing with thermal challenges in your high-speed PCB designs, you'll want to check out the CadenceTECHTALK, "How Static and Dynamic IR Drop Analysis Can Help PCB Designs and Challenges." 
Related content:
---
Suggested Items
11/13/2023 | Global Newswire
The "Global Copper Clad Laminates Market (by Type, Application, Reinforcement Material, & Region): Insights and Forecast with Potential Impact of COVID-19 (2023-2028)" report has been added to ResearchAndMarkets.com's offering.
11/07/2023 | SCHMID Group
The SCHMID Group, a global solution provider for the high-tech electronics, photovoltaics, glass and energy systems industries, will be exhibiting at productronica in Munich from November 14 – 17, 2023.
11/01/2023 | Alex Stepinski, Stepinski Group
The topic of intrinsic copper structure has been largely neglected in discussions regarding the PCB fabrication quality control process. At face value, this seems especially strange considering that copper has been the primary conductor in all wiring boards and substrates since they were first invented. IPC and other standards almost exclusively address copper thickness with some mild attention being paid to surface structure for signal loss-mitigation/coarse properties. 
10/26/2023 | Andy Shaughnessy, Design007
At PCB West, I sat down for an interview with John Andresakis, the director of business development for Quantic Ohmega. I asked John to update us on the company's newest materials, trends in advanced materials, and the integration of Ticer Technologies, which Quantic acquired in 2021. As John explains, much of the excitement in materials focuses on laminates with lower and lower dielectric constants.
10/25/2023 | Preeya Kuray -- Column: Material Insight
Printed circuit board (PCB) reliability testing is generally performed by exposing the board to various mechanical, electrical, and/or thermal stimuli delineated by IPC standards, and then evaluating any resulting failure modes. Thermal shock testing is one type of reliability test that involves repeatedly exposing the PCB test board to a 288°C pot of molten solder for a specific time (typically 10 seconds) and measuring the number of cycles it takes for a board's copper layer to separate from the organic dielectric layer. If there is no delamination, fabricators can rest assured that the board will perform within expected temperature tolerances in the real world.