Books

Featured Books

design007 Magazine

Latest Issues

Current Issue

Simplification

On the subject of simplification, our expert contributors explain how to design PCBs without making them complex and over-constrained—whatever the level of technology. In addition, we discuss the effect your decisions and tradeoffs have on design complexity.

The Standards of Design

Our expert contributors discuss how PCB designers can utilize standards to save time and money, not to mention frustration. We also spotlight the newly updated version of the IPC Checklist, a handy guide that illustrates which standards cover which topics, from front-end design through assembly.

Rigid-flex: Designing in 3D

In this month's issue, our expert contributors share their best tips, tricks and techniques for designing rigid-flex circuits. If you're a rigid board designer considering moving into the 3D world of rigid-flex, this issue is just what the doctor ordered!

Columns

Latest Columns

||| MENU
IPC's I-Connect007 Acquisition Update With John Mitchell
August 5, 2022 | Nolan Johnson, I-Connect007
Estimated reading time: 5 minutes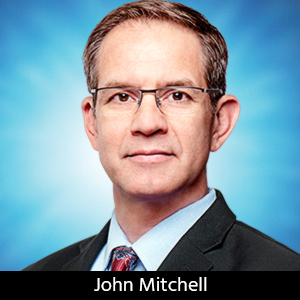 Editor Nolan Johnson speaks with I-Connect007 Publisher Barry Matties and IPC President and CEO John Mitchell about IPC's acquisition of the publishing company, and what this means to I-Connect007's readers.
Nolan Johnson: I'm here with Barry Matties, the publisher of I-Connect007 publications, and Dr. John Mitchell, the president and CEO of IPC. Gentlemen, welcome.
John Mitchell: Thanks for having us, Nolan.
Johnson: It was announced on July 28 that IPC had acquired I-Connect007. Let's talk about that, and let's start with why.
Barry Matties: From the I-Connect007 point of view, we've been servicing this industry for 30 plus years now, if you go back to the early publications that we had under CircuiTree. In later years, we started I-Connect007, which began as a website and newsletter. We added magazines for each sector of the electronics manufacturing supply chain, and grew to a global footprint with teams around the world. Throughout this period, we had always worked closely with IPC; we partnered with IPC during the early IPC APEX EXPO events and continued to do so. Our teams worked really well together, and the missions for our organizations are well aligned. When the opportunity came to work with the IPC in this new context, our entire team was rather excited to do so.
Mitchell: As Barry mentioned, IPC and I-Connect007 have worked well together over the years. As we looked at this opportunity, we considered several factors. One, we are trying to keep information flowing well through and to industry and by IPC being more tightly coupled with I-Connect007, we believe that will enable information flow-through to happen even more. In addition, IPC can bring some resources to help I-Connect007 have a broader reach than they have had in the past. And finally, Barry and I probably won't be around for the next 700 years, so we wanted to set up a structure that will ensure the legacy of the publication that doesn't have a risk of fading away over time after the founding visionaries have gone on to fly kites.
Matties: Great point! And you know, that was important for the entire team at I-Connect007 because they've put a lot of energy into bringing great content to our readers for many years. And to know that there's a legacy that will live on is wonderful. And, in addition, what was really important for us is that IPC wanted the entire I-Connect007 team to be in place. I think you mentioned this, John, in one of our meetings: IPC didn't acquire I-Connect007 because we were a company that needed to be fixed, it was quite the opposite. So, with the additional investment coming in, we're going to go from "good for the industry" to "even better for the industry."
Mitchell: With the structure that we've set up here, the I-Connect007 readers should notice no real difference. I-Connect007 is going to continue to operate independently. Barry will  continue to serve as publisher of the various magazines and media that I-Connect007 produces. We're looking to enhance that. Barry had mentioned to me that one of the readers asked, "So what does IPC get out of this?" This reader seemed to very easily see how I-Connect007 might benefit, but couldn't easily surmise IPC's gains. The primary benefit we're striving for is an additional communications channel. We've talked about the potential of offering an additional magazine that might be just IPC focused—not to change what exists today, but to offer something additional that would give IPC a separate voice. We're looking for additional means to reach out to the industry. Utilizing I-Connect007's talent, staff and experience to do that seemed a lot smarter than trying to figure it out from scratch.
Matties: This reader also asked, "Does this change the neutrality of IPC? Are you going now for revenue above member growth?"
Mitchell: No. So, the longer answer is that IPC will remain neutral. We plan to work with I-Connect007 and all the other industry news media just as we always have. Our primary metric is that what do we need to do and how can we measure our service to industry? This goal perfectly aligns with I-Connect007, by the way. So that's our focus. 
And because the industry is a behemoth, a very complex and evolving organism—when IPC sells products and services like our standards and training, we try to make sure that we're providing absolute great value. We then take those resources and they go back into delivering benefits to the industry. I-Connect007 is one of those benefits that we're trying to ensure has longevity and continues to grow and has opportunities to improve. Similarly, we'll continue at IPC, to find ways to help benefit the industry by listening and talking to industry because, ultimately, they set our direction.
Johnson: Barry, what do you see for possible changes in the future for I-Connect007?
Matties: I think with the increased investment, we can see accelerated growth into broader readership, more comprehensive coverage of the industry, that sort of thing. We may be adding some additional staff to facilitate the growth. We're going to stay the course and work to bring the original content that really matters to the industry as we've done for decades now.
Johnson: And your position on maintaining neutrality?
Matties: Oh, absolutely. I mean, I-Connect007 has been that all along. And really what we look at are the issues and the pain points and the opportunities for the industry. And we've always worked on bringing content to help the industry build a better product for the lowest possible cost. That is what we'll continue to focus on.
Johnson: Closing thoughts, John?
Mitchell: We are very excited about this partnership. When I initially talked to Barry about some of his ideas, he was exuberant about the many opportunities for improvement and growth. We're excited by his excitement as I-Connect007 continues to add to their great accomplishments. So, buckle your seat belts—we have some great things planned.
Matties: Exactly. I think the important thing to know is our team is in place. The people that the readers, contributors, and advertisers have been interacting with for years remain, and they're excited. We've really examined how we're going to move forward and, in that regard, there's going to be no change.
Johnson: Well, great. Gentlemen, thank you for taking the time to speak about this. I appreciate your involvement and your answers. Thank you so much.  
Mitchell: Thank you.
---
Suggested Items
12/07/2023 | ESIA
The General Assembly of the European Semiconductor Industry Association (ESIA), representing the European semiconductor industry and broader ecosystem, unanimously confirmed Jochen Hanebeck, Chief Executive Officer of Infineon Technologies, as the new ESIA President for a two-year mandate. Mr Hanebeck is succeeding NXP Semiconductors' President and CEO Kurt Sievers.
12/06/2023 | Indium Corporation
Indium Corporation is proud to announce the addition of Sales Engineer Meik Fratzel to its European team.
12/06/2023 | SEMI
SEMI announced the SEMI Leadership Accelerator to foster industry growth by assisting organizations in cultivating the next generation of leaders.
12/05/2023 | Travis Kelly -- Column: American Made Advocacy
For this month's PCBAA Member Profile, the focus is on Hari Pillai, president, Technology Components, Sanmina. Hari says, "I think I've had a good dose of luck throughout my career. But beyond luck, I had a vision to become a general manager as far back as my undergraduate years. I made all my career decisions based on that. My evaluation criteria was always, "How does this opportunity get me closer to my goal?" Sometimes opportunities come from unexpected places."
12/05/2023 | American Standard Circuits
West Chicago, Illinois-based PCB fabricator American Standard Circuits will be exhibiting at this year's Annual Association of Old Crows International Symposium to be held from December 11 through the 13th in National Harbor, Maryland.