Books

Featured Books

design007 Magazine

Latest Issues

Current Issue

Rigid-flex: Designing in 3D

In this month's issue, our expert contributors share their best tips, tricks and techniques for designing rigid-flex circuits. If you're a rigid board designer considering moving into the 3D world of rigid-flex, this issue is just what the doctor ordered!

Simulation, Analysis, and AI

Getting today's designs "right the first time" is critical, especially with costly advanced PCBs. Simulation and analysis software tools can help you in the fight to eliminate respins. They're not magical, but they can predict the future of your design.

Advanced, Complex & Emerging Designs

This month, our contributors focus on designing PCBs with advanced, complex and emerging technologies. We investigate design strategies for boards that are on the cutting edge of technology, or crazily complex, or so new that designers are still writing the rules as they go.

Columns

Latest Columns

||| MENU
Some Relief, But Hold Off on the Party
September 27, 2022 | Andy Shaughnessy, Design007 Magazine
Estimated reading time: 4 minutes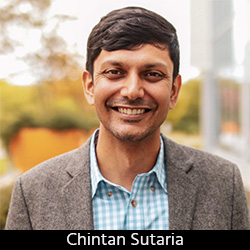 To help PCB designers and design engineers get a clearer picture of the stress points in the industry, particularly from a company that deals directly with EMS providers, we reached out to CalcuQuote CEO Chintan Sutaria with a list of questions. The following Q&A explores trends in the PCB supply chain and heady advice for dealing with long lead times and counterfeit parts.
Andy Shaughnessy: What trends are you seeing in the PCB supply chain now? There seems to be some relief in the last month or so, but is a celebration premature?
Chintan Sutaria: The supply and demand imbalance is naturally evolving to correct itself, but I would not start celebrating yet. We still see a non-stock ratio of X% on customers' BOMs, which is well below normal levels. With each non-stock component representing an incomplete assembly, this continues to be a top concern for the electronics supply chain. But there is still some relief happening. Part of that is coming from customers who have better adapted to the new normal by identifying and evaluating the viability of alternatives and developing resilience into their BOMs. There is also some optimism from the industry at large with a renewed interest in investing in domestic manufacturing capabilities. That will surely help in the long run and is a reason for celebration, but it does not address the immediate needs of manufacturers who want to ship finished assemblies to their customers. While celebration may be premature, there is still an exciting opportunity as the industry moves toward more innovative ways to solve these challenges.
Shaughnessy: We've heard of companies expanding their AVLs or lowering the requirements for getting onto the list. Are you hearing stories like this?
Sutaria: Having multisourcing options on a BOM is a best practice that is showing its value during this time. It is natural to take shortcuts on a BOM because of the rapid design cycles of products, but when the supply chain undergoes a disruption, it has a disproportionate impact on those who were unprepared. One exciting opportunity that has come out of this supply chain disruption has been innovation through digitalization. With the focus on digital connectedness, more data is at our fingertips, and this allows everyone to have more information around AVLs, ultimately making the approval process easier. This isn't a cure-all because there are still cases where a part cannot be crossed based on the necessarily unique specs it has.
Shaughnessy: What advice would you give PCB designers and engineers who are trying to source components that have lead times of 40 or 50 weeks?
Sutaria: First, although many parts have long lead times, it does not mean that the lead time should be taken on face value. Designers should work with their sourcing teams to continue checking on stock availability because it is possible that the component may turn up. We recently released WatchCQ, which allows customers to create a watchlist to be alerted when a part becomes available. Second, consider altering your requirements. See if other AVLs will work or if you can rev your product to use a different component. This may mean making tough choices about the features of your product. Finally, change your expectations. It used to be normal to expect that a brilliant design could be easily sourced and built within weeks. The current supply chain climate has made this very challenging. It is important to manage your own expectations and plan accordingly for longer product cycles and maybe fewer iterations.
Shaughnessy: Some OEMs are seeking components from alternative suppliers, but they're worried about risky and counterfeit parts. What kind of due diligence should they undertake?
Sutaria: Due diligence should be proportional to the use case of the product. If you are building a low-cost prototype for internal testing in a non-critical application, then take the chance and continue your development. If your product needs to be high reliability or has the potential to cause significant damages, then you should exercise more caution. It is always preferable to go through sources you trust: suppliers you have worked with before and have stood by their own quality processes.
Digital tools continue to create a more transparent and connected supply chain. This allows more visibility into the inventory that exists in the supply chain, better planning, and less avenues for illegitimate products to enter. Hopefully the need for sourcing from potentially questionable sources will continue reducing.
Shaughnessy: Do you think there will be any "lessons learned" that we can benefit from after this whole supply chain debacle is over?
Sutaria: The frequency, duration, and magnitude of supply chain "debacles" seems to be growing. Building resilience into the supply chain will be important to addressing the impact these disruptions have. But building agility is just as important. Successful supply chain organizations will learn to respond earlier and with more agility to micro and macro events. This also shows the need for digitalization and innovation. Through better technology and data sharing, we could have done a better job of predicting the shortages and responding to them. Even with a limited view into supply chain transactions, CalcuQuote's data analysts were able to foresee problems fairly early on. The CHIPS Act is an example of a lesson learned and applied. While it won't produce instant results, or soften the pains of today's market, it will help to avoid major concerns in future market shifts. 
Shaughnessy: Any final thoughts on this topic?
Sutaria: Although the last couple of years have been challenging, they have accelerated a wave of innovation in the electronics supply chain. It is my hope that the next few years will maintain this pace of innovation (without the hardships of having to chase after parts).
This article originally appeared in the September 2022 issue of Design007 Magazine.