Books

Featured Books

design007 Magazine

Latest Issues

Current Issue

Rigid-flex: Designing in 3D

In this month's issue, our expert contributors share their best tips, tricks and techniques for designing rigid-flex circuits. If you're a rigid board designer considering moving into the 3D world of rigid-flex, this issue is just what the doctor ordered!

Simulation, Analysis, and AI

Getting today's designs "right the first time" is critical, especially with costly advanced PCBs. Simulation and analysis software tools can help you in the fight to eliminate respins. They're not magical, but they can predict the future of your design.

Advanced, Complex & Emerging Designs

This month, our contributors focus on designing PCBs with advanced, complex and emerging technologies. We investigate design strategies for boards that are on the cutting edge of technology, or crazily complex, or so new that designers are still writing the rules as they go.

Columns

Latest Columns

||| MENU
Physics, Electrical Engineering, and PCB Design
December 20, 2022 | Tamara Jovanovic, Happiest Baby
Estimated reading time: 2 minutes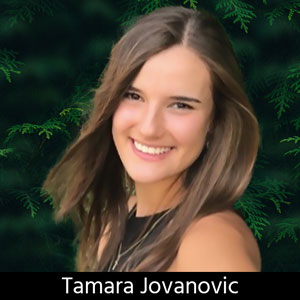 When I was a sophomore in college, I had an amazing professor for Physics II: Electricity and Magnetism. He made a series of complex topics fun to learn, and his personality and way of teaching were almost tailor-made for the way I like to learn. He explained new concepts through practical examples, and always kept students engaged throughout the class, making sure everyone understood the lectures. Physics II was an engineering prerequisite, and I didn't mind taking the class since I really enjoyed the material. However, I did find myself wondering a few times, "Will I ever use any physics in real life?"
It turns out that the answer to the question was yes. Through the rest of my undergrad and my master's program, I have used physics more than just occasionally. To put it plainly, physics is essentially the study of how everything works, and it is everywhere around us. Without realizing it, we use physics while doing simple tasks around the house. The laws of physics describe everything around us, from opening a jar, using our phones, and ironing clothes, all the way to understanding how the human body works, driving a car, natural disasters, and electronics manufacturing.
Electrical engineers use the laws of physics and mathematics to convert electrical energy and power into a circuit, device, or system. Whether it's semiconductors, circuit design, power distribution, grounding, or shielding, physics is woven through electrical design, and it helps solve complex problems even when we don't realize it.
Any circuit board design is a process. In my job, the very first step in PCB design is board planning with mechanical engineers. There is usually a specific industrial design that is established as baseline, and we have to work around that when incorporating mechanics and electronics. We discuss critical components and parts, their size and potential location, and we make decisions on where they could be placed, as well as how specific features of the product can be implemented and executed. We also have to ensure that board shape and size can house all the components and circuits that need to be implemented. In the meantime, I start working on board schematics and design validation.
Physical strain on the PCB is another aspect of my job that involves physics. Engineers must select the optimal location for mounting and locator holes on the board. Mechanical engineers perform simulations to make sure that they aren't putting unnecessary strain on the board and ensure the board doesn't get damaged during assembly into the product. Once mounting hole locations are identified and the schematic is completed, an electrical/layout engineer can start working on layout.
To read this entire article, which appeared in the November 2022 issue of Design007 Magazine, click here.
---
Suggested Items
10/03/2023 | Cadence Design Systems, Inc.
Cadence Design Systems, Inc. and CEVA, Inc. announced that Cadence has completed its acquisition of Intrinsix Corporation from CEVA.
10/03/2023 | I-Connect007 Editorial Team
Based on the wisdom of 50 years of PCB manufacturing at Sunstone Circuits, this book is a must-have reference for designers understanding the PCB manufacturing process as it relates to their design. Designing for manufacturability requires understanding the production process fundamentals and factors within the process that often lead to variations in manufacturability, reliability, and cost of the board.
09/29/2023 | Andy Shaughnessy, I-Connect007
This week's must-reads cover a little bit of everything: advanced packaging substrates, rigid-flex design, the potential loss of tribal knowledge, ultra HDI processing, and the need for fabricators to begin utilizing Smart systems. In a few weeks, we'll be attending SMTA International in Minneapolis, and then productronica in Munich. We hope to see you on the road!
09/29/2023 | Siemens
Siemens Digital Industries Software announced new certifications and collaborations with longtime partner TSMC, resulting in the successful qualification of multiple industry-leading Siemens EDA product lines for the foundry's latest process technologies.
09/29/2023 | Cadence Design Systems, Inc.
Cadence Design Systems, Inc. announced the availability of new system prototyping flows based on the Cadence® Integrity™ 3D-IC Platform that support the 3Dblox 2.0 standard.