Books

Featured Books

design007 Magazine

Latest Issues

Current Issue

Simplification

On the subject of simplification, our expert contributors explain how to design PCBs without making them complex and over-constrained—whatever the level of technology. In addition, we discuss the effect your decisions and tradeoffs have on design complexity.

The Standards of Design

Our expert contributors discuss how PCB designers can utilize standards to save time and money, not to mention frustration. We also spotlight the newly updated version of the IPC Checklist, a handy guide that illustrates which standards cover which topics, from front-end design through assembly.

Rigid-flex: Designing in 3D

In this month's issue, our expert contributors share their best tips, tricks and techniques for designing rigid-flex circuits. If you're a rigid board designer considering moving into the 3D world of rigid-flex, this issue is just what the doctor ordered!

Columns

Latest Columns

||| MENU
Physics, Electrical Engineering, and PCB Design
December 20, 2022 | Tamara Jovanovic, Happiest Baby
Estimated reading time: 2 minutes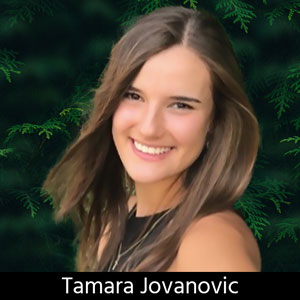 When I was a sophomore in college, I had an amazing professor for Physics II: Electricity and Magnetism. He made a series of complex topics fun to learn, and his personality and way of teaching were almost tailor-made for the way I like to learn. He explained new concepts through practical examples, and always kept students engaged throughout the class, making sure everyone understood the lectures. Physics II was an engineering prerequisite, and I didn't mind taking the class since I really enjoyed the material. However, I did find myself wondering a few times, "Will I ever use any physics in real life?"
It turns out that the answer to the question was yes. Through the rest of my undergrad and my master's program, I have used physics more than just occasionally. To put it plainly, physics is essentially the study of how everything works, and it is everywhere around us. Without realizing it, we use physics while doing simple tasks around the house. The laws of physics describe everything around us, from opening a jar, using our phones, and ironing clothes, all the way to understanding how the human body works, driving a car, natural disasters, and electronics manufacturing.
Electrical engineers use the laws of physics and mathematics to convert electrical energy and power into a circuit, device, or system. Whether it's semiconductors, circuit design, power distribution, grounding, or shielding, physics is woven through electrical design, and it helps solve complex problems even when we don't realize it.
Any circuit board design is a process. In my job, the very first step in PCB design is board planning with mechanical engineers. There is usually a specific industrial design that is established as baseline, and we have to work around that when incorporating mechanics and electronics. We discuss critical components and parts, their size and potential location, and we make decisions on where they could be placed, as well as how specific features of the product can be implemented and executed. We also have to ensure that board shape and size can house all the components and circuits that need to be implemented. In the meantime, I start working on board schematics and design validation.
Physical strain on the PCB is another aspect of my job that involves physics. Engineers must select the optimal location for mounting and locator holes on the board. Mechanical engineers perform simulations to make sure that they aren't putting unnecessary strain on the board and ensure the board doesn't get damaged during assembly into the product. Once mounting hole locations are identified and the schematic is completed, an electrical/layout engineer can start working on layout.
To read this entire article, which appeared in the November 2022 issue of Design007 Magazine, click here.
---
Suggested Items
11/30/2023 | Chris Young, Young Engineering Services
There are many ways, dozens to be sure, and most likely many more, to streamline a PCB design. My goal here is to pick a single-digit number of rules to abide by, that can be reasonably adhered to, and provide some bang for the buck. These rules are meant to reduce design scope creep, avoid PCB respins, and improve production yields.
11/30/2023 | Hirose
Hirose has expanded its low-profile DF51K wire-to-board connector series to include a surface mount technology (SMT) version. Compatible with automated assembly processes, including pick-and-place machines, the DF51K SMT Series simplifies the assembly process and saves significant manufacturing time and cost. 
11/29/2023 | Siemens
Siemens Digital Industries Software set the benchmark for innovation in the field of engineering simulation with the launch of two groundbreaking solutions - HEEDS™ AI Simulation Predictor software and Simcenter™ Reduced Order Modeling software.
11/30/2023 | Tim Haag -- Column: Tim's Takeaways
I am, at heart, a die-hard "Star Trek" fan. When I was a kid, I was all about phasers, warp drive, and cool stuff like that. However, these days, I tend to put a higher value on production and storytelling. But like any fan (I'm avoiding "Trekkie" because, frankly, it's kind of embarrassing), I have certain moments from the hundreds (if not thousands) of hours filmed for the various TV shows and movies that are among my favorites. One of those moments is in "Star Trek III, The Search for Spock," when our heroes steal the Starship Enterprise from space dock.
11/29/2023 | Anaya Vardya -- Column: Standard of Excellence
To sustain a standard of excellence, it's equally important to look at both what we're doing today as well as what we'll do in the future. In other words, plan ahead. In that spirit, I thought it would be prudent to peek into the future and talk about what a printed circuit board fabrication facility with a "standard of excellence" will look like five years from now.