Books

Featured Books

design007 Magazine

Latest Issues

Current Issue

Rigid-flex: Designing in 3D

In this month's issue, our expert contributors share their best tips, tricks and techniques for designing rigid-flex circuits. If you're a rigid board designer considering moving into the 3D world of rigid-flex, this issue is just what the doctor ordered!

Simulation, Analysis, and AI

Getting today's designs "right the first time" is critical, especially with costly advanced PCBs. Simulation and analysis software tools can help you in the fight to eliminate respins. They're not magical, but they can predict the future of your design.

Advanced, Complex & Emerging Designs

This month, our contributors focus on designing PCBs with advanced, complex and emerging technologies. We investigate design strategies for boards that are on the cutting edge of technology, or crazily complex, or so new that designers are still writing the rules as they go.

Columns

Latest Columns

||| MENU
Another Successful STEM Outreach
February 27, 2023 | Charlene Gunter du Plessis, IPC Education Foundation
Estimated reading time: 1 minute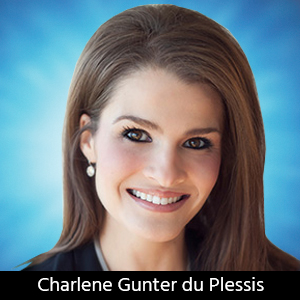 The IPC Education Foundation (IPCEF) hosted its annual STEM Outreach Event over the course of two days at IPC APEX EXPO 2023 in San Diego, accommodating more than 550 students on Wednesday, Jan. 25 and Thursday, Jan. 26. This was IPCEF's largest event to date. The event created awareness of the many careers available in the electronics manufacturing industry and helped future talent engage and connect with industry professionals.
"For years, workforce development, training, and availability have been among the most pressing concerns for leaders in companies throughout the electronics supply chain," said Joe O'Neil, chairman of IPCEF, on how programs like the STEM Outreach Event help support the Foundation's mission to introduce the younger generation to the industry. "Through its efforts to provide access to crucial information and resources for career development, as well as connecting students with industry professionals and companies, IPCEF is addressing these issues head-on and working to ensure that the industry has a highly skilled and motivated workforce that is prepared to meet the evolving needs of the industry."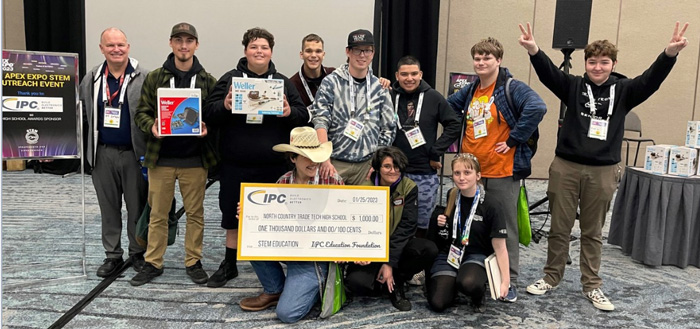 The days were packed with various hands-on technical activities, career exploration, and industry engagement. The students participated in four tracks, each of which focused on a specific topic or activity: soldering, PCB design, an IPC APEX EXPO exhibit hall show floor tour, and a roundtable discussion. These kinds of engaging activities introduce students to the skills needed to succeed in the industry, as well as the career exploration opportunities available to them depending on their desired career entry point, whether after high school or following postsecondary education.
To read the rest of this article, which appeared in the 2023 issue of Real Time with... IPC APEX EXPO Show & Tell Magazine, click here.
---
Suggested Items
09/29/2023 | Dixon
Dixon wholly owned subsidiary- Padget Electronics Private Limited enters into an Agreement with Xiaomi to carry out manufacturing of smart phones and other related products for Xiaomi.
09/29/2023 | USPAE
In a major initiative to innovate how the Department of Defense (DoD) spurs commercial technology development, the U.S. Partnership for Assured Electronics (USPAE) and DoD launched a Defense Business Accelerator (DBX) to open doors for industrial base growth and stimulate private investment.
09/28/2023 | KYZEN'
KYZEN, the global leader in innovative environmentally friendly cleaning chemistries, is proud to announce that it is sponsoring the Women's Leadership Program Connection Reception to be held at SMTA International.
09/28/2023 | Nolan Johnson, I-Connect007
The practical question around CHIPS Act development and electronics assembly is, "Will this change how we do business?" Indium Corporation's Dr. Andy Mackie sat down with Nolan Johnson to share what he sees as emerging answers to that question from his perspective as an expert in electronics assembly and packaging, and as a participant in standards development through IPC, JEDEC, and SEMI.
09/28/2023 | ZESTRON
ZESTRON is happy to announce that Senior Application Engineer, Ravi Parthasarathy, will be presenting "Revolutionizing PCB Assembly Cleaning: