Books

Featured Books

design007 Magazine

Latest Issues

Current Issue

Rigid-flex: Designing in 3D

In this month's issue, our expert contributors share their best tips, tricks and techniques for designing rigid-flex circuits. If you're a rigid board designer considering moving into the 3D world of rigid-flex, this issue is just what the doctor ordered!

Simulation, Analysis, and AI

Getting today's designs "right the first time" is critical, especially with costly advanced PCBs. Simulation and analysis software tools can help you in the fight to eliminate respins. They're not magical, but they can predict the future of your design.

Advanced, Complex & Emerging Designs

This month, our contributors focus on designing PCBs with advanced, complex and emerging technologies. We investigate design strategies for boards that are on the cutting edge of technology, or crazily complex, or so new that designers are still writing the rules as they go.

Columns

Latest Columns

||| MENU
Runner-up Discusses IPC Design Competition
March 16, 2023 | I-Connect007 Editorial Team
Estimated reading time: 2 minutes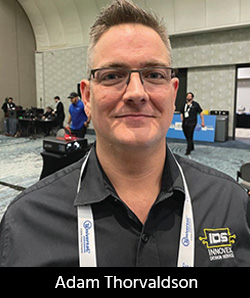 PCB designer Adam Thorvaldson of Innovex was a finalist in this year's IPC Design Competition at IPC APEX EXPO. He came in second place in this final heat, which is quite a feat, considering that the contest started last fall with 49 contestants from around the globe. We asked Adam to share his thoughts on the competition, what it means to be one of the winners, and any ideas about improving the contest for 2024 in Anaheim. 
Kelly Dack: Adam, you've finished up the design competition here at IPC APEX EXPO. What did you think of the experience?
Adam Thorvaldson: This experience has been very eye-opening. The event is great; the competition has been very interesting, and the town is beautiful.
Dack: How did you hear about the competition? What were the previous heats like?
Thorvaldson: I learned about the competition on LinkedIn. I like finding ways to better myself and develop new foundations for future growth. I applied, signed up, got the project files, and competed in the first round. My first round took about 49 hours of work, and later I found out I was a finalist.
Andy Shaughnessy: That was when we had 49 finalists?
Thorvaldson: Yes, and that was all wrapped up in November.
Dack: What about the EDA tools? For the final heat, everyone used Altium Designer.
Thorvaldson: But in the first round we were allowed to use any software package. I was able to use the tool that I was most familiar with, that I've been on for 25+ years, so it made it really easy for me. I'm not sure what everybody else was using in the earlier heats.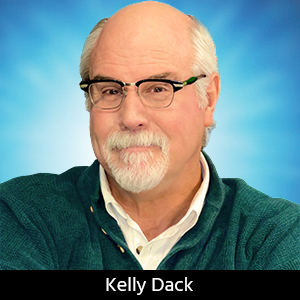 Dack: Designers often have to switch software in their careers. To participate in a competition like this, some of you had to learn the ropes of a new program fairly quickly.
Thorvaldson: Sure. For the competition, the finalists received a 30-day trial license to learn Altium beforehand. Unfortunately, I got my license only 10 days before the show, so it's been a crash course. The tool I'm most familiar with is Allegro (and OrCAD) PCB Designer from Cadence. They're a little different. I learned Eagle years ago. I've known about Altium for a long time, but I finally got my hands on it about 10 days ago and it's very bewildering. There are some features that I like but I haven't had enough time on the tool to become familiar with its behavior. For the competition today, I didn't feel comfortable, but I didn't give up.
Dack: You're a true designer. First, because you didn't give up, and you saw the importance of the task at hand. Given the tools that you had, you made the best of it. Congratulations for that.
Thorvaldson: Thank you.
To read this entire conversation, which appeared in the March 2023 issue of Design007 Magazine, click here.
---
Suggested Items
09/18/2023 | IPC
IPC Day France: Aerospace Electronics is an aerospace-focused networking event featuring key industry experts from NASA and Airbus and will take place on October 2, 2023 . 
09/15/2023 | TRI
Test Research, Inc. (TRI), the leading test and inspection systems provider for the electronics manufacturing industry, will join productronica 2023, which will be held at Messe München Center from November 14 – 17, 2023.
09/13/2023 | I-Connect007 Editorial Team
For this month's issue on rigid-flex design, we spoke with instructor Kris Moyer, who teaches the IPC class "PCB Design for Flex and Rigid-Flex Boards." In this wide-ranging interview, Kris breaks down the hurdles facing rigid-flex designers and offers a variety of solutions for rigid board designers taking on their first rigid-flex circuits. He also provides a few horror stories to illustrate what happens if you don't follow sound design practices, rules, and standards. And, as Kris points out, "Your fabricator is your friend."
09/13/2023 | IPC
In conjunction with NEPCON Vietnam 2023, IPC hosted its popular IPC Hand Soldering and Rework Competition in Hanoi, Vietnam on September 6-8, 2023.
09/13/2023 | Hentec Industries/RPS Automation
Hentec Industries/RPS Automation, a leading manufacturer of selective soldering, lead tinning and solderability test equipment, is pleased to announce that Sinclair Manufacturing has purchased Pulsar solderability testing and Photon steam aging systems for installation in their Chartley, Massachusetts facility.