Books

Featured Books

design007 Magazine

Latest Issues

Current Issue

Rigid-flex: Designing in 3D

In this month's issue, our expert contributors share their best tips, tricks and techniques for designing rigid-flex circuits. If you're a rigid board designer considering moving into the 3D world of rigid-flex, this issue is just what the doctor ordered!

Simulation, Analysis, and AI

Getting today's designs "right the first time" is critical, especially with costly advanced PCBs. Simulation and analysis software tools can help you in the fight to eliminate respins. They're not magical, but they can predict the future of your design.

Advanced, Complex & Emerging Designs

This month, our contributors focus on designing PCBs with advanced, complex and emerging technologies. We investigate design strategies for boards that are on the cutting edge of technology, or crazily complex, or so new that designers are still writing the rules as they go.

Columns

Latest Columns

||| MENU
Celera Motion Launches World's First Platform to Simplify PCB Design Work for Robotic Solutions
March 17, 2023 | Business Wire
Estimated reading time: 1 minute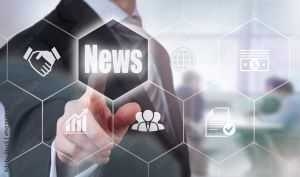 Celera Motion, a business unit of Novanta Inc., announced its launch of Summit Designer, an innovative new tool that delivers standard market-ready PCB designs for robotic applications that save significant cost, work and time to market.
Summit Designer is an open-source PCB design library featuring a diverse and vast offering of market-ready application-specific PCBs that are designed, supported, and updated by experts. It is an optimal way to effortlessly develop compact robot joints, multi-axis AGV/AMR systems, industrial end-effectors, and surgical robots, among many others.
It is the first of its kind offered on the market.
"Summit Designer allows developers to create an ideal application using tested and proven PCB Designs," said Marc Vila, Director of Strategy and Business Development at Celera Motion. "This ingenious new platform cuts development time, decreases the chances of error and reduces prototype iterations. That's more important than ever as markets evolve faster and grow more competitive. Unexpected delays can be catastrophic to projects."
Summit Designer is exceptionally easy to use. Every design is open-source and consists of a complete, fully customizable and fully documented Altium project.
Users only have to choose and add their desired modules to create a fully functional servo drive design for a market-ready robot. The options are designed to satisfy the most common requirements, such as type of connectors, communication protocols, safety functions and motor and encoder specifications. Users then receive a fully scalable and modular download file, ready to edit at their convenience. Experts are available to answer questions and guide users.
The entire process takes just five simple steps:
Bring an idea for a new motion control application to the Summit Designer website.
Check the PCB designs there to find the one that fits your needs.
Customize it with our in-depth application guide.
Talk to our experts and get support whenever needed.
Plug into a Summit Drive and go to market.
"Summit Designer was developed by top experts in motion control applications and robotics," Vila said. "Our goal was to make the process as simple, flexible and seamless as possible. Each project allows for high customization and provides all the necessary tools in a single download."
---
Suggested Items
09/22/2023 | Nolan Johnson, I-Connect007
This week has been chock full of news about upcoming trade shows and conferences. Clearly, the season is upon us. This week, I-Connect007 reported on PCB West in Santa Clara (often referred to as the show which kicks off trade show season) and the topic of artificial intelligence was everywhere. By the looks of it, not just at the conference, either. For months now, the mainstream media has been gobbling up all sorts of news about generative AI engines, painting the picture that we'll all lose our jobs to these tools, while also reporting on situations where the results from AI have gotten progressively worse over time.
09/21/2023 | TrendForce
Fueled by an AI-driven inventory stocking frenzy across the supply chain, TrendForce reveals that Q2 revenue for the top 10 global IC design powerhouses soared to US $38.1 billion, marking a 12.5% quarterly increase.
09/21/2023 | Cadence Design Systems, Inc.
Cadence Design Systems, Inc. announced it has expanded its design IP portfolio on TSMC's 3nm (N3E) process—most notably with the addition of the flagship Cadence® 224G Long-Reach (224G-LR) SerDes PHY IP, which has achieved first-pass silicon success.
09/21/2023 | Matt Stevenson -- Column: Connect the Dots
PCB prototyping is a critical juncture during an electronic device's journey from concept to reality. Regardless of a project's complexity, the process of transforming a design into a working board is often enlightening in terms of how a design can be improved before a PCB is ready for full production.
09/20/2023 | Cadence Design Systems, Inc.
Cadence Design Systems, Inc. and CEVA, Inc. announced that they have entered into a definitive agreement for Cadence to acquire Intrinsix Corporation, a wholly owned subsidiary of CEVA and a provider of design engineering solutions focused on the U.S. aerospace and defense industry.