Books

Featured Books

design007 Magazine

Latest Issues

Current Issue

Rigid-flex: Designing in 3D

In this month's issue, our expert contributors share their best tips, tricks and techniques for designing rigid-flex circuits. If you're a rigid board designer considering moving into the 3D world of rigid-flex, this issue is just what the doctor ordered!

Simulation, Analysis, and AI

Getting today's designs "right the first time" is critical, especially with costly advanced PCBs. Simulation and analysis software tools can help you in the fight to eliminate respins. They're not magical, but they can predict the future of your design.

Advanced, Complex & Emerging Designs

This month, our contributors focus on designing PCBs with advanced, complex and emerging technologies. We investigate design strategies for boards that are on the cutting edge of technology, or crazily complex, or so new that designers are still writing the rules as they go.

Columns

Latest Columns

||| MENU
Savita Ganjigatti: The Spark of Innovation
April 5, 2023 | Patty Goldman, I-Connect007
Estimated reading time: 1 minute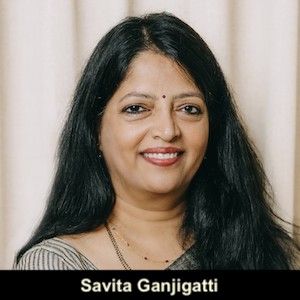 Savita Ganjigatti, vice president of engineering at Sienna ECAD Technologies, shares how her well-timed suggestion sparked the worldwide phenomenon that is the IPC PCB Design Competition, as well as how well-informed leaders are uniquely positioned to shape our industry's future. Savita's recipe for success? Work hard, read widely, and reframe problems as exciting possibilities for innovation. 
Savita, congratulations on receiving the IPC President's Award.
It's very exciting. I never expected it and I feel very happy.
Please tell me about your involvement with IPC in India and the PCB Design Competition.
I started working with IPC India more than a decade ago. We started with a very small team. We had lot of initial meetings as part of the Technical Advisory Committee. The PCB Design Competition was one very important event that we started way back in 2013. I belong to the design industry and I got to meet some very experienced people from manufacturing and fabrication in the TAC meetings.
Why do you feel it's important to be a leader, especially with IPC?
Being a leader means you have access to people in the industry, and that's not always easy. Usually, we just focus on our own work and our own companies, but participating in IPC is very good exposure for meeting other leaders across the globe. Being a leader means you have a say in where people direct their focus. Your decisions help others do so many things in the industry; you help build and contribute to so many different technologies.
To read this entire conversation, which appeared in the 2023 edition of Show & Tell Magazine, click here.
---
Suggested Items
09/25/2023 | StenTech
StenTech Inc., the leading multinational SMT Printing Solutions company, is pleased to announce plans to exhibit at the SMTA Guadalajara Expo, scheduled to take place Oct. 25-26, 2023 at the Expo Guadalajara in Guadalajara, Jalisco, Mexico.
09/25/2023 | Camtek
Camtek Ltd., together with FormFactor, Inc., are pleased to announce that they have entered into an agreement for the acquisition by Camtek of FormFactor, Inc.'s FRT Metrology business for $100 million in cash, subject to customary purchase price adjustments.
09/22/2023 | IPC
Join fellow EMS leaders in the region on Oct 5, 2023, 4:30 - 8:00pm EDT, to share industry pain points and solutions. Our focus for this meeting is how companies profitably reach the next level of revenue. Following a presentation on the current EMS market and revenue tiers in the industry, participants will discuss how to reach the next level and grow their business. Discussion will pull from direct experience, questions, and ideas. From there, the conversation goes where you, the leaders, take it. Every roundtable ends in unique takeaways.  
09/21/2023 | Intraratio
Intraratio, a provider of enterprise software solutions, is pleased to announce its participation in the SMTA Guadalajara Expo and Tech Forum 2023.
09/21/2023 | SEMI
The SEMI Semiconductor Climate Consortium (SCC) issued its first report of the semiconductor ecosystem's greenhouse gas (GHG) emissions profile, an in-depth analysis of the semiconductor value chain's carbon footprint and priority-ranked carbon emission sources for the industry to address.