Books

Featured Books

design007 Magazine

Latest Issues

Current Issue

Rigid-flex: Designing in 3D

In this month's issue, our expert contributors share their best tips, tricks and techniques for designing rigid-flex circuits. If you're a rigid board designer considering moving into the 3D world of rigid-flex, this issue is just what the doctor ordered!

Simulation, Analysis, and AI

Getting today's designs "right the first time" is critical, especially with costly advanced PCBs. Simulation and analysis software tools can help you in the fight to eliminate respins. They're not magical, but they can predict the future of your design.

Advanced, Complex & Emerging Designs

This month, our contributors focus on designing PCBs with advanced, complex and emerging technologies. We investigate design strategies for boards that are on the cutting edge of technology, or crazily complex, or so new that designers are still writing the rules as they go.

Columns

Latest Columns

||| MENU
Cadence's Allegro X AI Offers 10X Reduction in Turnaround Time
April 6, 2023 | Cadence Design Systems, Inc.
Estimated reading time: 1 minute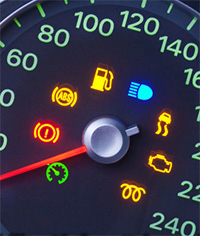 Cadence Design Systems has announced the Cadence Allegro X AI technology, a next-generation system design technology that offers revolutionary improvements in performance and automation. The new AI offering is built on and accessed through the Allegro X Design Platform and offers transformative time savings for PCB design, with placement and routing (P&R) tasks reduced from days to minutes and with equivalent or higher quality compared with manually designed boards.
P&R in PCB design is traditionally a manual time-intensive process that impacts time-to-market. The Allegro X AI technology leverages the scalability of the cloud for physical design automation, offering generative design of the PCB while ensuring the design is electrically correct and manufacturable. The new technology automates placement, metal pouring, and critical net routing, and is integrated with fast signal integrity and power integrity analysis. Using the generative AI capabilities, customers can streamline their system design process achieving a 10X or more reduction in PCB design turnaround time.
The Allegro X AI technology enables the following benefits:
Improved Productivity: Dramatic reduction in design turnaround time by automating placement, leveraging a scalable architecture that uses compute infrastructure on the cloud. 
Better Quality of Results: Placement automation using generative AI enables feasibility analysis in the early phases of design. Exploring a much larger solution space than what is possible through manual methods, the technology drives optimization of metrics such as shorter wire lengths while adhering to the design constraints.
Efficient Design Closure: Integrated tightly with system analysis technologies through the Allegro X Platform where the user can optimize the designs for electrical and thermal performance.
"Cadence is committed to delivering system design solutions that incorporate the power of AI and cloud technology to ensure the fastest turnaround times," said Michael Jackson, corporate vice president of R&D at Cadence. "The new Allegro X AI technology extends Cadence's technology leadership in PCB design and provides a transformative impact, offering customers greater productivity through AI-powered automation, improved engine performance and integration with Cadence's system design and analysis product portfolio."
The new Allegro X AI technology supports Cadence's Intelligent System Design strategy, which enables customers to accelerate system innovation. Customers can learn more at www.cadence.com/go/AllegroXAI.
---
Suggested Items
09/21/2023 | ViTrox
ViTrox, which aims to be the world's most trusted technology company, is pleased to announce the addition of Hayden Dalton to our team as a Field Support Engineer who based in Milwaukee, WI, effective August 21, 2023.
09/20/2023 | Qualcomm Technologies, Inc.
Qualcomm Technologies, Inc. is ushering in a new era of home connectivity, and new opportunities for service providers, with the introduction of the Qualcomm® 10G Fiber Gateway Platform and its signature feature, Qualcomm® Service Defined Wi-Fi technology.
09/19/2023 | Mirtec
MIRTEC, 'The Global Leader in Inspection Technology', is pleased to announce its participation in the upcoming SMTA Guadalajara Expo on Wednesday, Oct. 25, 2023.
09/19/2023 | Anaya Vardya -- Column: Standard of Excellence
In my last column, I discussed cutting-edge innovations in printed circuit board technology, focusing on innovative trends in ultra HDI, embedded passives and components, green PCBs, and advanced substrate materials. This month, I'm following up with the products these new PCB technologies are destined for. Why do we need all these new technologies?
09/18/2023 | RTX
RTX business Collins Aerospace has been selected by BAE Systems as the provider for Large Area Display technology to be integrated into the cockpits of future Eurofighter Typhoon aircraft.