Books

Featured Books

design007 Magazine

Latest Issues

Current Issue

Rigid-flex: Designing in 3D

In this month's issue, our expert contributors share their best tips, tricks and techniques for designing rigid-flex circuits. If you're a rigid board designer considering moving into the 3D world of rigid-flex, this issue is just what the doctor ordered!

Simulation, Analysis, and AI

Getting today's designs "right the first time" is critical, especially with costly advanced PCBs. Simulation and analysis software tools can help you in the fight to eliminate respins. They're not magical, but they can predict the future of your design.

Advanced, Complex & Emerging Designs

This month, our contributors focus on designing PCBs with advanced, complex and emerging technologies. We investigate design strategies for boards that are on the cutting edge of technology, or crazily complex, or so new that designers are still writing the rules as they go.

Columns

Latest Columns

||| MENU
Better Engineering Through Artificial Intelligence
April 10, 2023 | Andy Shaughnessy, Design007 Magazine
Estimated reading time: 5 minutes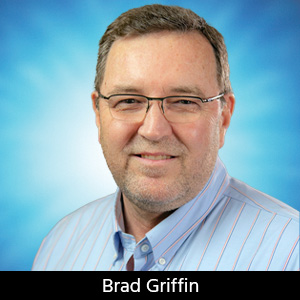 At DesignCon 2023, I spoke with Cadence Design Systems' Brad Griffin about artificial intelligence and machine learning as engineering aids for signal and power integrity optimization. Brad makes the case that artificial intelligence methods, when added to optimizing tools in the design flow, can help engineers to evaluate a larger number of potential solutions, and zero in on more highly optimized solutions than they may have found on their own. 
Andy Shaughnessy: Brad, as product marketing group director of the system analysis group, what are you working on now?
Brad Griffin: Some of it will seem like old news: signal integrity, power integrity, higher speed, and higher integration. But there's new and impressive stuff as well. Optimization through artificial intelligence (AI), and machine learning (ML) is a hot topic. We've been pitching that as part of our overall signal/power integrity solution for a while. We're happy to be at a conference, showing people how it actually works.
Shaughnessy: In a presentation earlier today, they were asking, "Why is it so hard to get our proof-of-concept into production?" It's because people don't understand it.
Griffin: From the simulation perspective, for quite some time we've been giving our users the ability to parameterize things, to say, "Here's the minimum, here's the max, and maybe there's several steps in between. You might want to simulate all those as you have one variable that might be from five different values." Now, say you had another variable that has five different values. You have 5x5, that's 25; and you had another one that's 125. Now, you're getting higher and higher…
Shaughnessy: That would be… 625? 
Griffin: That was quick! If you're doing the type of thing that requires a full wave 3D field solver where your simulations might take minutes as a best-case scenario, but potentially even hours, you can't do 625 simulations and make a quick decision. Our new technology in the simulation area around AI/ML is called Optimality. It takes those variables, runs a handful of them, and says, "These look pretty good; those don't look so good." It guides the future simulations to get to the optimal value, so you can set your target solution. So, instead of having to run 625, maybe you ran 20, and instead of taking a week to get an answer you have results in half a day. It's interesting to take these engines that are so well-known for their high speed and high capacity, but then to use it even earlier because it will give me the optimal results later on the post.
Shaughnessy: So, it's managing expectations: I can't expect AI/ML to come in and just shoot out a board, basically.
Griffin: Not now, but maybe someday. In fact, a different part of Cadence is considering the Allegro design environment being able to do AI. It started with a net list and routed the design with respect to managing signal and power integrity. I don't want to diminish that effort in any way, but in the meantime, we're trying to make designers more efficient, make sure they can get more done today by making better decisions.
If you look at our signal integrity solution, it will require doing good interconnect modeling. If you need to understand how the signal transitions from one layer to another, there are many ways you can design that via or via array. We've had customers say when using Optimality that they would never have thought of doing it that way, but because they had the power to set this larger boundary box they determined that this solution was the best way. We're making engineers better by enabling this artificial intelligence to do these simulations across a wider swath of values. From that perspective, it's exciting.
From a signal or power integrity front-to-back solution, the simulation tools will give you the eye diagrams. Before that, the extraction tools will give you the good interconnect models which require good interconnect design. That's where Optimality helps make sure you're doing optimized design. Then, when you finalize it, you extract out that accurate model which gives you the ability to push that sign-off button and say, "Yes, it's compliant with what I need it to be from a signal integrity perspective." 
What's changing is that AI is helping compress design cycles while those product designs are more complicated than ever. I've been in virtual reality and even with the lightweight computational stuff that Meta is doing, you still have to keep the thermal down; you can't have EMI going into people's faces from the headsets. Our simulation tools are playing a major role in making sure they can design these leading-edge products.
Shaughnessy: What's the response been like when you're talking about AI/ML? What are you hearing?
Griffin: A typical response is, "Wow, I never even thought of that before." They feel like you've given them a tool that will make them a better engineer. That's the response that resonates with me the most. When you match what we can do with the speed and capacity of our tools, and with Clarity Celsius Sigrity X and other tools running across multiple cores and solving problems very quickly, our users can take advantage of that to do this intelligent sweeping and come up with an optimized solution that they had never thought of. Now, suddenly, they're letting the computer do the work so they can be better engineers.
Shaughnessy: Optimality is guiding the user along to make sure they make decisions that are the best for the design and that will benefit from the AI?
Griffin: There's a process, and it's about making decisions about your design; that decision is enhanced because of Optimality. Otherwise, you're just running a simulation here, a simulation there, and based on three simulations you're guessing which is probably the best. But there could be 50 others that you hadn't thought about. It turns out "No. 47" was actually the best, then the engineer looks at it, and he learns, "That's going to make my product better and I never would have done that on my own." 
Shaughnessy: Happy Holden has been advocating the use of AI in EDA tools, but he doesn't think you can just drop AI into the code for existing EDA tools, many of which were written 15 to 20 years ago. 
Griffin: He's not wrong. Cadence Sigrity X has brand new engines, and Clarity is brand new. It's not like the other guys' tools that were literally written in the 1990s. Happy is correct, but Cadence has rewritten these tools to the latest software engineering capabilities.
Shaughnessy: Sounds like an exciting time. Thanks for talking with me, Brad.
Griffin: Nice speaking with you, Andy.
---
Suggested Items
09/21/2023 | TrendForce
Fueled by an AI-driven inventory stocking frenzy across the supply chain, TrendForce reveals that Q2 revenue for the top 10 global IC design powerhouses soared to US $38.1 billion, marking a 12.5% quarterly increase.
09/21/2023 | Cadence Design Systems, Inc.
Cadence Design Systems, Inc. announced it has expanded its design IP portfolio on TSMC's 3nm (N3E) process—most notably with the addition of the flagship Cadence® 224G Long-Reach (224G-LR) SerDes PHY IP, which has achieved first-pass silicon success.
09/21/2023 | Matt Stevenson -- Column: Connect the Dots
PCB prototyping is a critical juncture during an electronic device's journey from concept to reality. Regardless of a project's complexity, the process of transforming a design into a working board is often enlightening in terms of how a design can be improved before a PCB is ready for full production.
09/20/2023 | Cadence Design Systems, Inc.
Cadence Design Systems, Inc. and CEVA, Inc. announced that they have entered into a definitive agreement for Cadence to acquire Intrinsix Corporation, a wholly owned subsidiary of CEVA and a provider of design engineering solutions focused on the U.S. aerospace and defense industry.
09/20/2023 | Andy Shaughnessy, Design007
Z-zero founder Bill Hargin has been studying stackup design techniques for years. He developed the company's PCB stackup planning software, and he wrote an I-Connect007 eBook, The Printed Circuit Designer's Guide to… Stackups: The Design within the Design. In this interview, Bill shares his thoughts on designing rigid-flex stackups, the challenges they bring, and what rigid board designers need to know about designing stackups in 3D. "Flexperts" Mark Finstad of Flexible Circuit Technologies and Nick Koop of TTM Technologies also offer insight into the many tradeoffs that rigid-flex designers face.