Books

Featured Books

design007 Magazine

Latest Issues

Current Issue

Simplification

On the subject of simplification, our expert contributors explain how to design PCBs without making them complex and over-constrained—whatever the level of technology. In addition, we discuss the effect your decisions and tradeoffs have on design complexity.

The Standards of Design

Our expert contributors discuss how PCB designers can utilize standards to save time and money, not to mention frustration. We also spotlight the newly updated version of the IPC Checklist, a handy guide that illustrates which standards cover which topics, from front-end design through assembly.

Rigid-flex: Designing in 3D

In this month's issue, our expert contributors share their best tips, tricks and techniques for designing rigid-flex circuits. If you're a rigid board designer considering moving into the 3D world of rigid-flex, this issue is just what the doctor ordered!

Columns

Latest Columns

||| MENU
RF PCB Design: The Devil's in the Details
April 17, 2023 | Andy Shaughnessy, Design007 Magazine
Estimated reading time: 2 minutes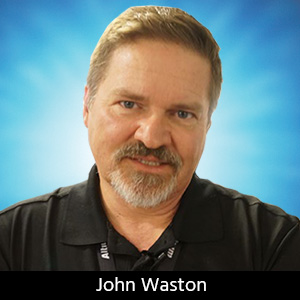 Altium's John Watson is a longtime designer and design instructor, not to mention a Design007 columnist. He's been dealing with RF issues for years; his previous employer, Legrand, is one of the pioneers in smart lighting and data center solutions.
John discusses the differences between designing RF and "typical" PCBs, how to avoid the missteps and miscues that can bedevil new RF designers, and why the tiniest details can make or break an RF design.
How does designing PCBs for wireless communications differ from designing a traditional PCB?
The basis of any basic PCB is a balance of physics in a controlled situation. When RF is introduced to the party, it's the equivalent to having a Bud Light on the hammock in the backyard vs. a full-blown kegger with all your neighbors and friends. When it comes to RF, everything becomes even more essential and critical to success—the physics change with high-frequency signals. 
The term radio frequency (RF) refers to the oscillation rate of an alternating electric current or voltage or a magnetic, electric, electromagnetic field, or mechanical system in the frequency range from around 20 kHz to around 300 GHz. That envelops many of today's electronic systems. Also, by definition, RF exists to transmit radiated information from one point to many points. Therefore, the emitted energy must be controlled in a specific area on the PCB level so as not to cause problems.
Is RF the black magic of the PCB world? It is commonly believed to be, but I would disagree with that. I believe it's a misunderstanding about the the physics and mathematics involved. Simulating how it all works together requires an in-depth study and understanding of various Maxwell equations. But many people don't want to take the time to learn Maxwell, because he's not an easy read.
At RF speeds, there's no room for error. What sort of problems do designers face in the RF arena?
The problems designers will face specifically with RF are numerous, and they can't be ignored. With a basic PCB, we have a much broader "window of operation and flexibility." With RF, everything gets raised to a whole new level. I fully agree there is no room for errors, and understanding the details of the circuit is probably the first hurdle a designer must consider. Small items on a "basic" PCB become important issues quickly, and significantly impact the design.
But specifically to answer the question, one of the biggest problems is the massive amounts of energy flowing throughout the PCB that you must control. Having a lack of understanding or plan of how you intend to manage that energy is a failure at the offset.
To read this entire conversation, which appeared in the April 2023 issue of Design007 Magazine, click here.
---
Suggested Items
08/10/2023 | Keysight Technologies, Inc.
Keysight Technologies, Inc. is enabling the University of Stuttgart to conduct foundational research essential to development of new integrated circuits (IC) for 6G technology with the new Keysight 6G Vector Component Analysis (VCA) solution.
07/31/2023 | KSG Group
The KSG Group has expanded its capacities in the field of organic surface coating by bringing a new wet-chemical horizontal system online.
07/25/2023 | Andy Shaughnessy, Design007 Magazine
Meijing Liu, CID+, is a senior PCB designer for Microart Services, an EMS company in Markham, Ontario, Canada. She recently took a six-week military/aerospace PCB design class from IPC's Kris Moyer, and she was surprised at how much content she was able to absorb in such a short time. I spoke with Meijing and we discussed some of her takeaways from the class, and how it has inspired her to pursue more design education in the future.
07/20/2023 | Business Wire
MACOM Technology Solutions Inc., a leading supplier of semiconductor products, announced that it has been awarded a contract from the United States Air Force Research Laboratory ("AFRL") to develop advanced semiconductor process technology related to Gallium Nitride-on-Silicon Carbide ("GaN-on-SiC").
07/21/2023 | Anaya Vardya -- Column: Standard of Excellence
No matter what anyone says, printed circuit boards are the backbone of modern electronics. Without the PCB, what will the components attach to? Without advancements in printed circuit board technology, products of the future would be impossible. It is our responsibility to be there when our customers need us—today and in the future. That means recognizing the latest trends and making the most of them. Here's what I see is trending in microelectronics.