Books

Featured Books

design007 Magazine

Latest Issues

Current Issue

Rigid-flex: Designing in 3D

In this month's issue, our expert contributors share their best tips, tricks and techniques for designing rigid-flex circuits. If you're a rigid board designer considering moving into the 3D world of rigid-flex, this issue is just what the doctor ordered!

Simulation, Analysis, and AI

Getting today's designs "right the first time" is critical, especially with costly advanced PCBs. Simulation and analysis software tools can help you in the fight to eliminate respins. They're not magical, but they can predict the future of your design.

Advanced, Complex & Emerging Designs

This month, our contributors focus on designing PCBs with advanced, complex and emerging technologies. We investigate design strategies for boards that are on the cutting edge of technology, or crazily complex, or so new that designers are still writing the rules as they go.

Columns

Latest Columns

||| MENU
RF and Wireless Design Means Fighting Interference, Loss
April 24, 2023 | Andy Shaughnessy, Design007 Magazine
Estimated reading time: 1 minute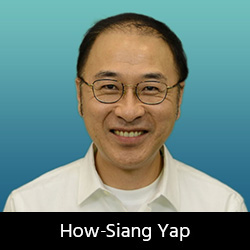 Keysight EDA has been in the RF and microwave design industry for decades. We asked How-Siang Yap, product manager for Keysight EDA's RF and microwave software tools, to share his thoughts on RF design tips and techniques, and how designing boards at RF speeds compares with designing PCBs at slower speeds. As he explains, much of RF design involves battling interference and loss.
How does designing PCBs for wireless communications differ from designing a traditional PCB?
The major differences in designing PCBs for wireless communications are:
Layout of traces, vias, interconnects, and packaging must consider the electromagnetic behavior of these physical structures on wireless communication performance.
Layout must be optimized for RF (radio frequency) sensitivity to prevent interference and noise coupling from non-wireless and digital sections by shielding, absorption, or isolation.
Layout must consider impedance matching between components and to antennas for optimal power transfer and low noise performance. This means that trace ground reference, shape, widths, and interconnecting transitions are not arbitrary, and they must obey RF signal propagation and radiation geometries.
Select material properties of PCB board and layer stackup arrangements to ensure minimal loss of precious RF wireless signals to optimize performance.
What sort of problems do designers face in the RF arena that they don't see with typical PCB designs?
Based on these differences, we can see that RF PCB design is not just designing interconnecting traces to fit onto a board. We must also consider how RF signals are protected from interference from non-RF sections on the same board and propagated along RF transmission lines such as co-planar waveguides (CPW) or microstrips with careful shaping of transitions and bends to prevent signal reflection and insertion loss.
To read this entire article, which appeared in the April 2023 issue of Design007 Magazine, click here.
---
Suggested Items
09/29/2023 | Andy Shaughnessy, Design007 Magazine
This week's must-reads cover a little bit of everything: advanced packaging substrates, rigid-flex design, the potential loss of tribal knowledge, ultra HDI processing, and the need for fabricators to begin utilizing Smart systems. In a few weeks, we'll be attending SMTA International in Minneapolis, and then productronica in Munich. We hope to see you on the road!
09/29/2023 | Siemens
Siemens Digital Industries Software announced new certifications and collaborations with longtime partner TSMC, resulting in the successful qualification of multiple industry-leading Siemens EDA product lines for the foundry's latest process technologies.
09/29/2023 | Cadence Design Systems, Inc.
Cadence Design Systems, Inc. announced the availability of new system prototyping flows based on the Cadence® Integrity™ 3D-IC Platform that support the 3Dblox 2.0 standard.
09/28/2023 | TSMC
TSMC announced the new 3Dblox 2.0 open standard and major achievements of its Open Innovation Platform (OIP) 3DFabric Alliance at the TSMC 2023 OIP Ecosystem Forum.
09/28/2023 | Keysight Technologies, Inc.
Keysight Technologies, Inc., Synopsys, Inc., and Ansys announced a new reference flow for the TSMC N4PRF, the world's leading semiconductor foundry's advanced 4 nanometer (nm) radio frequency (RF) FinFET process technology.