Books

Featured Books

design007 Magazine

Latest Issues

Current Issue

Rigid-flex: Designing in 3D

In this month's issue, our expert contributors share their best tips, tricks and techniques for designing rigid-flex circuits. If you're a rigid board designer considering moving into the 3D world of rigid-flex, this issue is just what the doctor ordered!

Simulation, Analysis, and AI

Getting today's designs "right the first time" is critical, especially with costly advanced PCBs. Simulation and analysis software tools can help you in the fight to eliminate respins. They're not magical, but they can predict the future of your design.

Advanced, Complex & Emerging Designs

This month, our contributors focus on designing PCBs with advanced, complex and emerging technologies. We investigate design strategies for boards that are on the cutting edge of technology, or crazily complex, or so new that designers are still writing the rules as they go.

Columns

Latest Columns

||| MENU
NextFlex Calls for 3D Imaging Technology Proposals
May 10, 2023 | Nolan Johnson, I-Connect007
Estimated reading time: 1 minute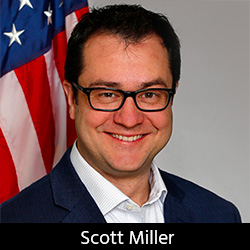 Nolan Johnson talks with Scott Miller about a special "Open Project" call for proposals which NextFlex currently is exploring for methods to dewarp 3D scans of physical boards to enable multi-image scans to be stitched together. There is the possibility of funding for viable proposals. Deadline is May 15, 2023.
About NextFlex Project Calls
Along with developing the workforce of the future and promoting a sustainable advanced manufacturing ecosystem, NextFlex is also focused on accelerating flexible electronics technology innovation and commercialization through pre-competitive partnerships.
Via a series of Project Calls that provide cash awards to proposal teams for development projects that are critical to Flexible Hybrid Electronics (FHE) manufacturing, NextFlex underwrites up to 50% of the development costs of selected projects. The Project Call process follows a structured selection process and rigorous oversight methodology to ensure diversity and breadth in the selection of projects funded.
About Open Project Calls
Opportunities exist to move the Flexible Hybrid Electronics (FHE) industry forward that are either outside the scope of traditional Project Call topics or are revolutionary ideas of which the NextFlex Technical Working Groups and community may not be aware. The Open Project Call has been established to respond to these advanced manufacturing and flexible electronics opportunities through an RFI (Request for Ideas), to which proposers may submit a white paper. Learn more.
---
Suggested Items
09/19/2023 | Andy Shaughnessy, Design007
Rigid-flex assembly brings its own set of issues, but designers can do quite a bit to make things easier on their downstream brethren. We asked IPC instructor Kris Moyer to give us the lowdown on DFA for rigid-flex circuitry.
09/13/2023 | I-Connect007 Editorial Team
For this month's issue on rigid-flex design, we spoke with instructor Kris Moyer, who teaches the IPC class "PCB Design for Flex and Rigid-Flex Boards." In this wide-ranging interview, Kris breaks down the hurdles facing rigid-flex designers and offers a variety of solutions for rigid board designers taking on their first rigid-flex circuits. He also provides a few horror stories to illustrate what happens if you don't follow sound design practices, rules, and standards. And, as Kris points out, "Your fabricator is your friend."
09/12/2023 | Andy Shaughnessy -- Column: The Shaughnessy Report
When I first started covering this industry in 1999, rigid-flex circuits were considered a niche market. In fact, Compaq was deemed a trendsetter for using rigid-flex in its laptops. Now, analysts at Credence Research predict that the rigid-flex market will top $5 billion by 2026, led in part by the adoption of IoT and the need to connect a variety of smart devices. That's a pretty big niche. Rigid-flex circuits are everywhere, from servers and smartphones to cameras and pacemakers.
09/05/2023 | Insulectro
Insulectro, the largest distributor of materials for use in the manufacture of PCBs and printed electronics, ushers in its New Era of Laminates and Prepregs as it begins selling EMC copper clad laminates and Arlon polyimides beginning today.
08/24/2023 | Seika Machinery, Inc.
Seika Machinery, Inc., a leading provider of advanced machinery, materials and engineering services, is excited to announce an upcoming SMTA Technical Webinar titled "Effectiveness of Strain Gage Methodology for Durable Board Design."