Books

Featured Books

design007 Magazine

Latest Issues

Current Issue

Odd Geometries

In this issue, we discuss some of the challenges, pitfalls and mitigations to consider when designing non-standard board geometries. We share strategies for designing odd-shaped PCBs, including manufacturing trade-offs and considerations required for different segments and perspectives.

Simplification

On the subject of simplification, our expert contributors explain how to design PCBs without making them complex and over-constrained—whatever the level of technology. In addition, we discuss the effect your decisions and tradeoffs have on design complexity.

The Standards of Design

Our expert contributors discuss how PCB designers can utilize standards to save time and money, not to mention frustration. We also spotlight the newly updated version of the IPC Checklist, a handy guide that illustrates which standards cover which topics, from front-end design through assembly.

Columns

Latest Columns

||| MENU
Estimated reading time: 1 minute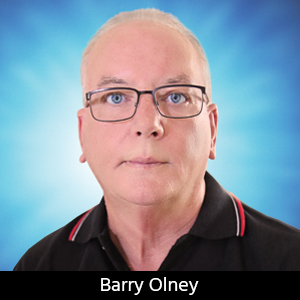 June 25, 2014
Surface Finishes for High-Speed PCBs
The Nickel Doesn't Make Cents!
PCB surface finishes vary in type, price, availability, shelf life, assembly process, and reliability. While each treatment has its own merits, electroless nickel immersion gold (ENIG) finish has traditionally been the best fine pitch (flat) surface and lead-free option for SMT boards over recent years. But unfortunately, nickel is a poor conductor with only one third the conductivity of copper. Also, nickel has a ferromagnetic property that can adversely affect electromagnetic fields in the high-frequency domain.  
The PCB industry has addressed the issue of the ferromagnetic properties of nickel by introducing a nickel/gold (NiAu) alloy. Gold is slightly less conductive than copper, and has no ferromagnetic properties, so it has relatively little impact on the conductor's loss characteristics at high frequencies.
Microstrip (outer) layers of a multilayer PCB suffer from wide variations in both trace width and thickness. This is due to the additional fabrication process of electroplating the through-holes. Copper barrel thickness is generally specified as a minimum of 1 mil (25.4 µm), and so extra copper plating is applied to the surface in order to produce the correct barrel wall thickness. This, unfortunately, is also added to the traces. But as the thickness and width varies, so does the impedance. This is one of the reasons why routing controlled impedance signals, on the microstrip layers, should be avoided.
It is also very important not to pour copper fills on the signal layers of the board, as these will dramatically change the impedance of the traces rendering the impedance control ineffective.

Read the full column here.


Editor's Note: This column originally appeared in the June 2014 issue of The PCB Design Magazine.