Books

Featured Books

pcb007 Magazine

Latest Issues

Current Issue

Finding Ultra

New demands on PCB fabrication, namely advanced packaging, ultra high density interconnect (UHDI), and new specialty materials, are converging, changing the landscape of our business. Is it time to start paying close attention to this convergence?

Developing a Strategy

A solid strategy is a critical part of success. This month, we asked some of the top industry leaders and business strategy "gurus" to share their thoughts on developing strategies.

Winning With TQM

In this issue, we explore how TQM has entered the DNA of continuous improvement disciplines, and the role leadership transformation plays in this. If you've ever competed against a TQM company, you understand their winning advantage.

Columns

Latest Columns

||| MENU
Estimated reading time: 3 minutes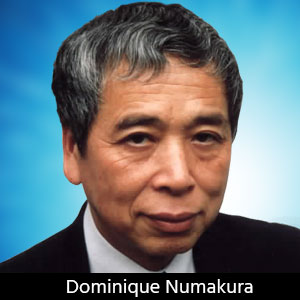 February 10, 2014
Yen Discount Sale
Currency markets around the world are experiencing extreme fluctuations as governments try to stabilize economies. The Japanese economy is a prime example of this, but the government denies it is trying to keep the yen low compared to other currencies. In reality, the Bank of Japan is in a massive easing program to boost economic growth, which has caused the yen to weaken very abruptly in recent months. The big traditional manufacturers have strong political ties and believe that a weak yen could increase Japanese exports. This may have been true 30 years ago, but nowadays, Japanese firms need to compete on price terms and gain back technological advantages over their competitors.
The Bank of Japan saw the yen depreciate by more than 30% during 2013 through its vast monetary easing policy. Companies who currently rely on exports are profiting with a weaker yen, and have enjoyed record profits. The stock market is off and running with huge advances and financial companies, including major banks and security firms, are also reporting record profits and plan on paying out performance bonuses.
All seems good; however, once you pull back the onion layers you can see a problem with the trade balance. Imports in Japan increased remarkably during 2013, recording the largest trade deficit at more than ten trillion yens. They import most of the raw materials needed in manufacturing including crude oil. Many Japanese manufacturers, especially electronics companies, shifted their manufacturing to low labor cost countries in the Far East. Currentloy, the majority of consumer electronics products are produced overseas. These companies closed their domestic plants making it to difficult to return manufacturing to Japan. Now, these companies pay more for imported products.
The Japanese government is very optimistic with their comments about a rebounding economy and an economic expansion throughout the country. It also commented that a strong Japanese economy will secure leadership in the global market. It shies away from negative reports about the economy. Domestic production for consumer electronics continues to decrease and there's no sign of an upswing in the near future.
One of my business associates, a financial analyst, commented that recent yen depreciation should be viewed as big yen discount sale. More than a trillion-dollar fortune in Japan was lost to make $10 billion in profits for a few Japanese companies.
Dominique K. Numakura, dnumakura@dknresearch.com
DKN Research, www.dknresearchllc.com
*To see past issues of the newsletter, click here.

Page 1 of 2