Books

Featured Books

design007 Magazine

Latest Issues

Current Issue

Odd Geometries

In this issue, we discuss some of the challenges, pitfalls and mitigations to consider when designing non-standard board geometries. We share strategies for designing odd-shaped PCBs, including manufacturing trade-offs and considerations required for different segments and perspectives.

Simplification

On the subject of simplification, our expert contributors explain how to design PCBs without making them complex and over-constrained—whatever the level of technology. In addition, we discuss the effect your decisions and tradeoffs have on design complexity.

The Standards of Design

Our expert contributors discuss how PCB designers can utilize standards to save time and money, not to mention frustration. We also spotlight the newly updated version of the IPC Checklist, a handy guide that illustrates which standards cover which topics, from front-end design through assembly.

Columns

Latest Columns

||| MENU
Estimated reading time: 1 minute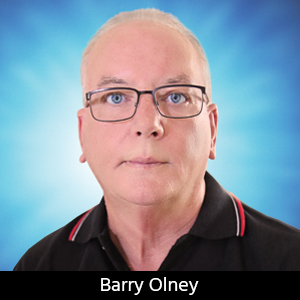 May 12, 2015
Beyond Design: Learning the Curve
Currently, power integrity is just entering the mainstream market phase of the technology adoption life cycle. The early market is dominated by innovators and visionaries who will pay top dollar for new technology, allowing complex and expensive competitive tools to thrive. However, the mainstream market waits for the technology to be proven before jumping in. Power distribution network (PDN) planning was previously overlooked during the design process, but it is now becoming an essential part of PCB design. But what about the learning curve? The mainstream market demands out-of-the-box, ready-to-use tools.
The mainstream market, representing more than 65% of the total EDA software market, wants established technology at an affordable price. The majority of high-end tools require a PhD to drive. However, the mainstream market demands tools that are intuitive and can be used by any member of the development team from EEs to PCB designers to achieve quick results.
Inadequate power delivery can exhibit intermittent signal integrity issues. These include high crosstalk and excessive emission of electromagnetic radiation, degrading performance and reliability of the product. The PDN must accommodate variances of current transients with as little change in power supply voltages as possible. So the goal of PDN planning is to design a stable power source for all the required power supplies. As with stackup planning, the PDN design is required before a single IC is placed on the board.
Also, the same PDN connections (planes) that are used to transport high-transient currents are used to carry the return currents for critical signal transmission lines. If high-frequency switching noise exists on the planes, coupling may occur, resulting in ground bounce, bit failure or timing errors. Many failures to pass electromagnetic compliancy (EMC) are due to excessive noise on the PDN coupling into external cables and radiating emissions.
If you are not familiar with a PDN plot (AC impedance vs. frequency), it can be awfully daunting at first. 
To read the rest of this column, which appeared in the April 2015 issue of The PCB Design Magazine, click here.