Books

Featured Books

smt007 Magazine

Latest Issues

Current Issue

Chips Don't Float

In Europe and the U.S., legislation is under way to revitalize PCB fabrication and packaging. What is the status of this work, and how specifically does this change the industry landscape for EMS companies? What will help keep us afloat?

Flying High With Digital Twin

The opportunity to use manufacturing simulation as a test bed for job planning and process optimization brings continuous improvement into the modern age. This may be an all-or-nothing type of project, but it's worth the investment.

Artificial Intelligence

In this issue, we (and AI) explored how and when artificial intelligence plays a role in manufacturing today. Whether on the factory floor, or in the front office, AI applications are emerging and changing how we approach planning, processes and problem solving.

Columns

Latest Columns

||| MENU
Cogiscan Hires Dave Trail as Global Key Account Manager
June 16, 2015 | Cogiscan Inc.
Estimated reading time: 1 minute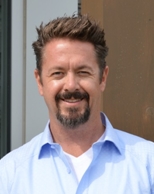 Cogiscan Inc., the leading track, trace and control (TTC) solutions provider for the electronics manufacturing industry, has announced a new addition to its sales team. Dave Trail joins Cogiscan in the position of global key account manager.
With more than 20 years of experience in the electronics assembly industry, Dave brings a great deal of industry knowledge. He will maintain and develop the growing base of Cogiscan's key accounts around the world with a primary focus on customer satisfaction.
Dave's prior experience in software, capital equipment, components and value-added services have contributed to his long track record of successful sales growth and customer satisfaction.  
François Monette, VP of sales and marketing at Cogiscan, said, "We are thrilled to welcome Dave to our team. With his experience and personal skills he will be able to provide real added-value to our key customers. Dave has a very customer-focused approach and he will fit right in with our corporate culture."
For the past 15 years Cogiscan has been widely recognized as the industry-leading expert in TTC solutions for PCBAs. During this time, the scope and depth of the Cogiscan application modules have grown to the point where Cogiscan now offers a TTC solution for the complete assembly of electronic products, including box build. For more information, visit www.cogiscan.com.
About Cogiscan Inc.
Cogiscan is the leading track, trace and control (TTC) solutions provider for the electronics manufacturing industry. The scalable Cogiscan platform perfectly integrates with all major equipment types, and is highly configurable to enable a personalised solution to each customer's specific production needs.  Since 1999 Cogiscan has attained several international patents for TTC hardware and software, and has won multiple awards throughout the years. For more information, visit www.cogiscan.com.
---
Suggested Items
09/20/2023 | I-Connect007 Editorial Team
Panasonic's Darren Hitchcock spoke with the I-Connect007 Editorial Team on the complexities of moving toward ultra HDI manufacturing. As we learn in this conversation, the number of shifting constraints relative to traditional PCB fabrication is quite large and can sometimes conflict with each other.
09/19/2023 | Anaya Vardya -- Column: Standard of Excellence
In my last column, I discussed cutting-edge innovations in printed circuit board technology, focusing on innovative trends in ultra HDI, embedded passives and components, green PCBs, and advanced substrate materials. This month, I'm following up with the products these new PCB technologies are destined for. Why do we need all these new technologies?
09/18/2023 | ViTrox
ViTrox, which aims to be the world's most trusted technology company, is excited to announce that our trusted Sales Channel Partner (SCP) in Mexico, SMTo Engineering, S.A. de C.V., will be participating in SMTA Guadalajara Expo & Tech Forum. They will be exhibiting in Booth #911 from the 25th  to the 26th of October 2023,  at the Expo Guadalajara in Jalisco, Mexico.
09/18/2023 | Intel
Intel announced one of the industry's first glass substrates for next-generation advanced packaging, planned for the latter part of this decade.
09/18/2023 | Aidan Salvi -- Column: Facing the Future
I have been in and around circuit boards most of my life. I started 20 years ago in my family's PCB shop, leaving after a couple of years to start my own software company. About a year ago, I returned to the family business, and the first thing I noticed was that nothing had really changed. We were doing the same things in the same way as the day I left. After talking to several experts in the industry, I realized it was worse than that: The manufacturing of PCBs had not changed in 70 years.