Books

Featured Books

design007 Magazine

Latest Issues

Current Issue

Odd Geometries

In this issue, we discuss some of the challenges, pitfalls and mitigations to consider when designing non-standard board geometries. We share strategies for designing odd-shaped PCBs, including manufacturing trade-offs and considerations required for different segments and perspectives.

Simplification

On the subject of simplification, our expert contributors explain how to design PCBs without making them complex and over-constrained—whatever the level of technology. In addition, we discuss the effect your decisions and tradeoffs have on design complexity.

The Standards of Design

Our expert contributors discuss how PCB designers can utilize standards to save time and money, not to mention frustration. We also spotlight the newly updated version of the IPC Checklist, a handy guide that illustrates which standards cover which topics, from front-end design through assembly.

Columns

Latest Columns

||| MENU
IPC-A-610: What's New With Rev F?
July 22, 2015 | Leo Lambert, EPTAC
Estimated reading time: 2 minutes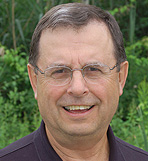 IPC generates many specifications related to printed circuit board fabrication, assembly processes and inspection criteria. The intent of the following article is to describe how the documents come about and how they are generated by providing an overview of the latest changes in IPC-A-610, Acceptability of Electronic Assemblies, hereafter identified as 610. Additionally, there are online courses available that will go through each one of these changes in details.
Background
Why are new revisions created? Can't IPC just issue updates to the existing revision? Who defines what the changes are going to be and who approves of those changes? Why can't they make changes for all the new technologies available? And the best question of all: Why does my product have some conditions that are not covered in the documents and specifications?
Taking just one document, 610, and trying to answer those questions will hopefully provide a window for customers, users, and manufacturers to see where these documents come from and how they are put together to upgrade the products being made, and hopefully improve the quality of those products.
Every five years, a new revision is created for all the specifications from IPC. This was mandated for all ANSI approved documents. Since many IPC documents were ANSI-approved, they had to be reviewed and updated on a regular basis, in our case five years. There are multitudes of implications with the release of new revisions. They include, but are not limited to: contract negotiations, purchasing of new specifications, and development of new certification training programs to cover the requirements of those documents for the trainers and the specialist. This is all accomplished by attending the semiannual meetings of IPC and participating in the task group meetings, where all the new information is presented, all the comments are reviewed to correct deficiencies in the existing revision, and all conflicting information is reviewed to verify that complementary documents are in agreement for criteria information.
Once all the information is reviewed and accepted by the committee, a draft is sent to the IPC community for review and comment. Once again there is a review and discussion on the comments, and subsequently another draft is created and the process repeats itself until all the comments are resolved and a new document is published.
Creating updates to the documents is also handled in the same fashion, and since the comments are considered critical, the review period is shorten to enhance the speed to which the approval cycle is made and then the documents are published for the user community. This is a relatively short process as it only addresses critical issues to the main body of the document.
So, what defines the changes? First, comments from the user community as found on the comment sheet in the back of every IPC specification. Second, submittal from the component manufacturers on new components being introduced for new technology applications. Finally, corrections needed from editorial and technical mishaps in the existing documents.
To read this entire article, which appeared in the June 2015 issue of The PCB Design Magazine, click here.
---
Suggested Items
12/05/2023 | Robert Erickson and Lorena Villanueva, IPC
About 200 kilometers (125 miles) north of Mexico City lies Queretaro, an area rich in history, with stone streets and public squares, and which twice has been the country's capital. But it's also quickly becoming a global capital of electronics manufacturing, especially aeronautics, and was the location for the first IPC Day Mexico this past June.
12/01/2023 | Nolan Johnson, I-Connect007
This week's news items taught me a few things I didn't know. For instance, there's news about the new equipment for THT work, governmental support for advanced packaging technologies, an upcoming webinar from iNEMI on counterfeits, an interview with U.S. Rep. Blake Moore, one of the sponsors of the bipartisan Protecting Circuit Boards and Substrates Act, and columnist Tim Haag, using Star Trek to illustrate why simplicity is, ahem, paramount.
11/30/2023 | PRNewswire
VPT, Inc., a HEICO company, VPT, Inc., a trusted provider of power conversion solutions for aerospace and defense, proudly announces its latest achievement of obtaining SAE AS9100 Revision D certification. SAE AS9100 Revision D enhances VPT's existing suite of certifications, including MIL-PRF-38534, MIL-STD-883, J-STD-001 (Space), IPC-A-610, and IPC-A-600, further cementing our commitment to excellence in quality and reliability.
11/29/2023 | TRI
Test Research, Inc. (TRI), the industry's leading provider of Test and Inspection systems for the electronics manufacturing industry, is pleased to announce the expansion of its Malaysian office, which opened in 2010.
11/29/2023 | Dana Korf -- Column: Dana on Data
November's issue of Design007 Magazine had an excellent theme that evolved around design simplification. There were exceptionally good articles about how to reduce over-constrained or needlessly complex designs. One significant time-consuming category is the creation of many design files and drawings which lead to lengthy creation and interpretation time along with the considerable time to resolve conflicting or erroneous information.