Books

Featured Books

design007 Magazine

Latest Issues

Current Issue

Rigid-flex: Designing in 3D

In this month's issue, our expert contributors share their best tips, tricks and techniques for designing rigid-flex circuits. If you're a rigid board designer considering moving into the 3D world of rigid-flex, this issue is just what the doctor ordered!

Simulation, Analysis, and AI

Getting today's designs "right the first time" is critical, especially with costly advanced PCBs. Simulation and analysis software tools can help you in the fight to eliminate respins. They're not magical, but they can predict the future of your design.

Advanced, Complex & Emerging Designs

This month, our contributors focus on designing PCBs with advanced, complex and emerging technologies. We investigate design strategies for boards that are on the cutting edge of technology, or crazily complex, or so new that designers are still writing the rules as they go.

Columns

Latest Columns

||| MENU
Zuken USA Names Kent McLeroth as New President and CEO
August 4, 2015 | Zuken
Estimated reading time: 1 minute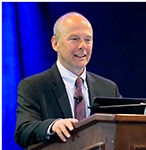 Zuken Americas has appointed Kent McLeroth to the position of chief executive officer. McLeroth joined Zuken USA in 1995 and most recently held the position of vice president of Systems Engineering.
"Kent is a 25-year EDA industry veteran with extensive design and product lifecycle management (PLM) expertise. He brings technical acumen and strong core values to this leadership role. I am excited to be working with Kent as we take the Americas business to the next level," said Jinya Katsube, Zuken COO and representative director.
McLeroth said, "I first became associated with Zuken as a customer, designing hardware for a major defense contractor, and have always been impressed with Zuken and their continuous innovation and technology leadership."
He added, "That leadership continues today with a product-centric design suite that is unprecedented. In virtually every industry – from transportation to aerospace to consumer electronics, today's integrated products demand an integrated design approach and Zuken is already delivering. It is a privilege and an honor to lead our operations in the Americas as we continue our growth and technology leadership."
McLeroth is based in the Zuken Americas headquarters in Westford, MA.
About Zuken
Zuken is a global provider of leading-edge software and consulting services for electrical and electronic design and manufacturing. Founded in 1976, Zuken has the longest track record of technological innovation and financial stability in the electronic design automation (EDA) software industry. The company's extensive experience, technological expertise and agility, combine to create world-class software solutions. Zuken's transparent working practices and integrity in all aspects of business produce long-lasting and successful customer partnerships that make Zuken a reliable long-term business partner.
Zuken is focused on being a long-term innovation and growth partner. The security of choosing Zuken is further reinforced by the company's people—the foundation of Zuken's success. Coming from a wide range of industry sectors, specializing in many different disciplines and advanced technologies, Zuken's people relate to and understand each company's unique requirements. For more information about the company and its products, visit www.zuken.com
---
Suggested Items
09/18/2023 | RTX
RTX business Collins Aerospace has been selected by BAE Systems as the provider for Large Area Display technology to be integrated into the cockpits of future Eurofighter Typhoon aircraft.
09/18/2023 | IPC
IPC Day France: Aerospace Electronics is an aerospace-focused networking event featuring key industry experts from NASA and Airbus and will take place on October 2, 2023 . 
09/14/2023 | CONFIDEE
CONFIDEE, a leading PCB partner, proudly announces its recent achievement of AS9120 certification. This prestigious certification highlights the company's commitment to excellence, quality, and customer satisfaction, making it a preferred choice for all defence and aerospace needs.
09/13/2023 | Hentec Industries/RPS Automation
Hentec Industries/RPS Automation, a leading manufacturer of selective soldering, lead tinning and solderability test equipment, is pleased to announce that Sinclair Manufacturing has purchased Pulsar solderability testing and Photon steam aging systems for installation in their Chartley, Massachusetts facility.
09/13/2023 | Vexos
Vexos, a leading global Electronic Manufacturing Services (EMS) and Custom Material Solutions (CMS) provider, is excited to announce the successful acquisition of the cutting-edge manufacturing facility ControlTek.