Books

Featured Books

design007 Magazine

Latest Issues

Current Issue

Rigid-flex: Designing in 3D

In this month's issue, our expert contributors share their best tips, tricks and techniques for designing rigid-flex circuits. If you're a rigid board designer considering moving into the 3D world of rigid-flex, this issue is just what the doctor ordered!

Simulation, Analysis, and AI

Getting today's designs "right the first time" is critical, especially with costly advanced PCBs. Simulation and analysis software tools can help you in the fight to eliminate respins. They're not magical, but they can predict the future of your design.

Advanced, Complex & Emerging Designs

This month, our contributors focus on designing PCBs with advanced, complex and emerging technologies. We investigate design strategies for boards that are on the cutting edge of technology, or crazily complex, or so new that designers are still writing the rules as they go.

Columns

Latest Columns

||| MENU
Training the Next-Generation Engineer: When Does it Begin and End?
August 24, 2015 | Tom O'Connor, DfR Solutions
Estimated reading time: 2 minutes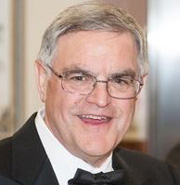 American engineering companies are seeing a severe shortage of the homegrown engineers required to compete globally. Just go into any company today and you'll notice that increasingly, the engineers are foreign-born. Our local universities are seeing fewer and fewer American engineering students each year. Universities are also seeing a growth in female students. Over 50% of college student are now female, and women traditionally are not attracted to science and engineering majors.
What is causing this imbalance? Why is the U.S. unable to train as many engineers as it needs? How is the U.S. going to fill its engineering requirements? Today, the answer is importing engineers who have an education and an H-1B visa. But is this a long-term answer? Probably not. As foreign countries catch up with the U.S. in technical capability and manufacturing abilities, these engineers will want to stay home as the pay in their home countries increases. Any of those who did come here to work will be able to bring their experiences home to help speed this transformation.
Another way companies avoided filling their engineering need was by offshoring, first with the manufacturing and then the engineering functions. This created hollow companies that are devoid of manufacturing and engineering. These companies are controlled by marketing and accounting staff, with just a few manufacturing engineers whose only function is to interface with the offshore contractors. This model works very well for high-volume, low-risk consumer product companies, whose goal is to make the products as cheaply as possible with just the right amount of functionality. The communications between OEM and contractor is not the critical item in these cases; cost is the critical factor. More and more companies are finding that all products do not meet this definition and foreign, low-cost suppliers are not always the right answer to their design and manufacturing needs.
Today, we are reading more and more about onshoring products. Companies may not be starting their own manufacturing facilities, but they are keeping their cost low by using North American contractors. They are weighing the cost of doing business due to longer logistics lines that cross multiple time zones and languages. Many of these companies are bringing the design and manufacturing back in house. One company that recently announced this move is General Motors. Earlier this year, GM announced that they would be closing some of their design centers in Asia, and the company is now planning to rebuild that capability in Michigan. Many have speculated that this move was brought on by all of GM's recalls. GM cannot afford any more bad publicity.
One avionics company set up a R&D center in Asia to cut engineering costs. They now are seeing higher costs because of poor quality work and the need to redo many designs. Their customers are now starting to feel the difference and the supplier is now wondering if the move was correct and is bringing more critical work back to the US.
How can the engineering community attract good young engineers? It starts at the K-12 level. Scientists, technologists, engineers and mathematicians (STEM) need to be seen as the cool kids once again. (I'm showing my age now.) 
To read this entire article, which appeared in the August 2015 issue of The PCB Design Magazine, click here.
---
Suggested Items
09/20/2023 | I-Connect007 Editorial Team
Panasonic's Darren Hitchcock spoke with the I-Connect007 Editorial Team on the complexities of moving toward ultra HDI manufacturing. As we learn in this conversation, the number of shifting constraints relative to traditional PCB fabrication is quite large and can sometimes conflict with each other.
09/19/2023 | Anaya Vardya -- Column: Standard of Excellence
In my last column, I discussed cutting-edge innovations in printed circuit board technology, focusing on innovative trends in ultra HDI, embedded passives and components, green PCBs, and advanced substrate materials. This month, I'm following up with the products these new PCB technologies are destined for. Why do we need all these new technologies?
09/18/2023 | ViTrox
ViTrox, which aims to be the world's most trusted technology company, is excited to announce that our trusted Sales Channel Partner (SCP) in Mexico, SMTo Engineering, S.A. de C.V., will be participating in SMTA Guadalajara Expo & Tech Forum. They will be exhibiting in Booth #911 from the 25th  to the 26th of October 2023,  at the Expo Guadalajara in Jalisco, Mexico.
09/18/2023 | Intel
Intel announced one of the industry's first glass substrates for next-generation advanced packaging, planned for the latter part of this decade.
09/18/2023 | Aidan Salvi -- Column: Facing the Future
I have been in and around circuit boards most of my life. I started 20 years ago in my family's PCB shop, leaving after a couple of years to start my own software company. About a year ago, I returned to the family business, and the first thing I noticed was that nothing had really changed. We were doing the same things in the same way as the day I left. After talking to several experts in the industry, I realized it was worse than that: The manufacturing of PCBs had not changed in 70 years.