Books

Featured Books

design007 Magazine

Latest Issues

Current Issue

Odd Geometries

In this issue, we discuss some of the challenges, pitfalls and mitigations to consider when designing non-standard board geometries. We share strategies for designing odd-shaped PCBs, including manufacturing trade-offs and considerations required for different segments and perspectives.

Simplification

On the subject of simplification, our expert contributors explain how to design PCBs without making them complex and over-constrained—whatever the level of technology. In addition, we discuss the effect your decisions and tradeoffs have on design complexity.

The Standards of Design

Our expert contributors discuss how PCB designers can utilize standards to save time and money, not to mention frustration. We also spotlight the newly updated version of the IPC Checklist, a handy guide that illustrates which standards cover which topics, from front-end design through assembly.

Columns

Latest Columns

||| MENU
New Version of Valor Process Preparation Connects Lean NPI Flow with Industry 4.0
November 4, 2015 | Mentor Graphics
Estimated reading time: 2 minutes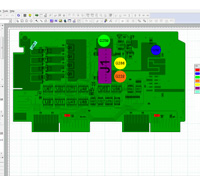 Mentor Graphics Corporation has released the latest version of the Valor® Process Preparation software, with a focus on addressing engineering requirements of Industry 4.0. The Mentor Graphics® solution provides "digital manufacturing mastery" that is the ability to orchestrate product allocation to multiple production configurations, as well as the ability to quickly and seamlessly transition products between them, bringing the flexibility that Industry 4.0 requires. This flexibility is achieved by consolidating the full product model and any number of related manufacturing process definitions into a single efficient container. The Valor® Process Preparation software applies advanced process simulation and automated machine library generation techniques to create complete "ready to go" machine programs, operational data and work instructions for processes such as SMT, assembly, test & inspection, and stencil creation. This ensures minimal changeover downtime and start-up risk when executing manufacturing changes.
This release of the Valor Process Preparation product includes enhanced support for rapid test programming, including the ability to intelligently link schematic, PCB layout and bill of materials (BOM) data. Simply selecting a track on the PCB layout immediately shows the node in the corresponding schematic diagram from design, and vice-versa. This ease of operation helps ensure the highest level of testability and the most rapid debug time when investigating test failures at shop-floor repair stations. In addition, this provides for the first time, a simple way to directly compare electrical component data between the schematic and the production BOM, ensuring correct output for test and SMT machines.
"We are very excited to experience the latest evolution of Valor Process Preparation through the v12.1 beta program," states Stefan Schnake, process support manufacturing engineering at Phoenix Contact, Germany. "This latest release, together with other existing elements, brings our PCB engineering processes into perfect alignment with our principles of Industry 4.0."
"Our customers see huge value in adopting our Lean NPI Flow to accelerate their design-through-manufacturing process driven by the need for extended engineering flexibility as demanded by Industry 4.0." stated Dan Hoz, General Manager of Mentor Graphics Valor Division. "With our latest release of the Valor Process Preparation software, we now offer customers a complete engineering solution that is ready for true Industry 4.0 driven operations that yield optimum machine and line utilization"
Product Availability and Demo at Productronica 2015
The new Valor Process Preparation product is available now and will be showcased at the Mentor Graphics at Productronica 2015 in Munich, Germany, Hall A3, Booth 328. For more information, visit  www.mentor.com/valor. 
About Mentor Graphics
Mentor Graphics Corporation (NASDAQ: MENT) is a world leader in electronic hardware and software design solutions, providing products, consulting services and award-winning support for the world's most successful electronic, semiconductor and systems companies. Established in 1981, the company reported revenues in excess of $1.24 billion. Corporate headquarters are located at 8005 S.W. Boeckman Road, Wilsonville, Oregon 97070-7777. Visit www.mentor.com. 
---
Suggested Items
12/11/2023 | Barry Matties, I-Connect007
As the workforce continues shifting to the next generation and the lack of appeal for manufacturing careers persists, we feel it's important to share the voices of those who have chosen manufacturing as their career. We believe this will raise awareness and inspire others to consider manufacturing as a strong and viable career path.
12/11/2023 | SEMI
SEMI, the industry association serving the global electronics design and manufacturing supply chain, applauded the first award of U.S. CHIPS and Science Act incentives to strengthen the United States semiconductor industry ecosystem.
12/08/2023 | TT Electronics
TT Electronics, a leading provider of global manufacturing solutions and engineered technologies, announced today that one of its Asia electronics manufacturing facilities has received approval from the Food and Drug Administration (FDA), through its premarket approval (PMA) supplement evaluation process, to manufacture Class IIa devices on behalf of global medical OEM customers.
12/08/2023 | Mycronic
Mycronic AB has received an order for an SLX mask writer from an existing customer in Asia. The order value is in the range of $7 - $9 million. Delivery of the system is planned for the third quarter of 2024.
12/07/2023 | Matt Stevenson -- Column: Connect the Dots
It makes sense to optimize your board using design for manufacturability (DFM) techniques. But applying DFM best practices can be confusing without formal training. The results are designs that are often incomplete, poorly designed, or too complex. When these issues arise, your PCB manufacturing partner rejecting the design can be considered a best-case scenario because it means they have your back. If your design is simply dropped into an automated queue without concern for manufacturability, the output can be a batch of unusable boards.