Books

Featured Books

design007 Magazine

Latest Issues

Current Issue

Odd Geometries

In this issue, we discuss some of the challenges, pitfalls and mitigations to consider when designing non-standard board geometries. We share strategies for designing odd-shaped PCBs, including manufacturing trade-offs and considerations required for different segments and perspectives.

Simplification

On the subject of simplification, our expert contributors explain how to design PCBs without making them complex and over-constrained—whatever the level of technology. In addition, we discuss the effect your decisions and tradeoffs have on design complexity.

The Standards of Design

Our expert contributors discuss how PCB designers can utilize standards to save time and money, not to mention frustration. We also spotlight the newly updated version of the IPC Checklist, a handy guide that illustrates which standards cover which topics, from front-end design through assembly.

Columns

Latest Columns

||| MENU
Polar Instruments Fine-Tunes Layer Stackup Management
November 16, 2015 | Pete Starkey, Real Time with...productronica
Estimated reading time: Less than a minute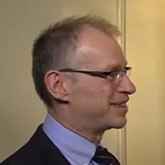 Polar Instruments CEO Martyn Gaudion and Technical Editor Pete Starkey discuss Polar's efforts to simplify specification issues related to the supply chain. Designing PCBs with mixed materials makes layer stackup management more difficult than ever, but Gaudion explains how Polar works closely with materials providers and CAD tool companies in order to provide users with constantly updated information. 
To view this video, click here.
---
Suggested Items
12/11/2023 | SEMI
SEMI, the industry association serving the global electronics design and manufacturing supply chain, applauded the first award of U.S. CHIPS and Science Act incentives to strengthen the United States semiconductor industry ecosystem.
12/08/2023 | PRNewswire
Lithium-ion (Li-ion) batteries are used ubiquitously in daily life, and the demand for Li-ion batteries has continued to increase over the last decade, including in consumer electronics and portable devices, electric vehicles (EVs), and stationary energy storage systems.
11/29/2023 | Anaya Vardya -- Column: Standard of Excellence
To sustain a standard of excellence, it's equally important to look at both what we're doing today as well as what we'll do in the future. In other words, plan ahead. In that spirit, I thought it would be prudent to peek into the future and talk about what a printed circuit board fabrication facility with a "standard of excellence" will look like five years from now.
11/27/2023 | PRNewswire
Since its isolation in 2004, graphene has received widespread attention as a 'wonder' material, with the reported potential to enable a whole host of next-generation technologies, some of which would not be out of place in the latest sci-fi blockbuster.
11/24/2023 | PRNewswire
Superconductors are materials that offer no resistance to electrical current flowing through them. Combining their study with spintronics, which deals with the intrinsic spin of electrons and their use in electronics, has paved the way for the new field of superconducting spintronics.