Books

Featured Books

design007 Magazine

Latest Issues

Current Issue

Rigid-flex: Designing in 3D

In this month's issue, our expert contributors share their best tips, tricks and techniques for designing rigid-flex circuits. If you're a rigid board designer considering moving into the 3D world of rigid-flex, this issue is just what the doctor ordered!

Simulation, Analysis, and AI

Getting today's designs "right the first time" is critical, especially with costly advanced PCBs. Simulation and analysis software tools can help you in the fight to eliminate respins. They're not magical, but they can predict the future of your design.

Advanced, Complex & Emerging Designs

This month, our contributors focus on designing PCBs with advanced, complex and emerging technologies. We investigate design strategies for boards that are on the cutting edge of technology, or crazily complex, or so new that designers are still writing the rules as they go.

Columns

Latest Columns

||| MENU
ARC Technologies Exhibiting at Design Con 2016
January 21, 2016 | ARC Technologies
Estimated reading time: 2 minutes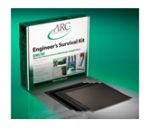 ARC Technologies is showcasing its wide range of capabilities to solve microwave and RF interference, radar absorbing, and EMI control challenges at 2016 Design Con (www.designcon.com) in Santa Clara, CA.
Learn more about ARC Technologies new testing capabilities and solutions, including their newest Hot Melt Absorbers, Focused Beam Testing system providing electromagnetic test capabilities up to 110 GHz, the ARC Clear Conductive Electromagnetic Shielding AC2ES™, and the latest automotive anti-collision radar materials.
The latest Hot Melt Absorber product line gives the customer a very simple and fast way to apply absorber to a surface that requires noise suppression, for example a PCB. Different hot melt products are available depending on application and frequency requirement.
The AC2ES is an advanced, optically clear, transparent, thin-film conductor that provides excellent EMI shielding and conductivity. It is a robust, ultra-thin, flexible film incorporating conductive nanoparticles and a low-cost direct replacement for Indium Tin Oxide (ITO) films. AC2ES is available in flat or 3D form, or can be supplied pre-cut to exact customers' specifications.
Addressing automotive radar designers and autonomous vehicle technology needs for accuracy and reliability, ARC Technologies has perfected a family of optimal RF noise mitigation materials. These materials can be formulated, molded or otherwise fabricated to best suit the application. ARC Technologies can help get technology up to speed with new radar absorber products SB1009, SB1006, and MC1000. Its SB and MC series absorbers are weather and chemical resistant and are suitable for use on the vehicle body, bumpers and other exterior surfaces.
ARC provides material testing and qualification services to many ASTM and MIL standards. It offers electromagnetic test capabilities up to 110 GHz with the addition of a focused beam system. Measuring a material's permittivity (ε) and permeability (μ) is critical in the design and development of high frequency materials and systems. The ARC Technologies Inc. focused beam system allows for non-destructive, accurate measurements of these material parameters, including reflection and transmission loss, from 2-40 GHz and 75-110 GHz. The testing service provides customers a more affordable and fast way to turn around their testing needs.
Page 1 of 2
---
Suggested Items
09/26/2023 | Kirk Thompson, Isola Group
Despite being a leader in R&D investment in semiconductors and packaging with greater than $50 billion per year, the U.S. has seen its market share decrease to less than 3% in areas like advanced packaging and advanced substrates. The cause for this market share erosion was a laser focus in Asian countries to attract semiconductors and advanced packaging investment through ecosystem development and incentives. If the U.S. is serious about changing the momentum to onshore advanced packaging and advanced substrates, an ecosystem approach to innovation and manufacturing incentives must be employed. It is not enough to have the most innovative technology if the supply chain and manufacturing economics do not deliver competitive commercial opportunities.
09/21/2023 | Dymax
Dymax, a leading manufacturer of light-curing materials and equipment, will exhibit in booth 1526 at SMTA International 2023 in Minneapolis, MN, from October 10-11.
09/20/2023 | I-Connect007 Editorial Team
Panasonic's Darren Hitchcock spoke with the I-Connect007 Editorial Team on the complexities of moving toward ultra HDI manufacturing. As we learn in this conversation, the number of shifting constraints relative to traditional PCB fabrication is quite large and can sometimes conflict with each other.
09/20/2023 | Andy Shaughnessy, Design007
Z-zero founder Bill Hargin has been studying stackup design techniques for years. He developed the company's PCB stackup planning software, and he wrote an I-Connect007 eBook, The Printed Circuit Designer's Guide to… Stackups: The Design within the Design. In this interview, Bill shares his thoughts on designing rigid-flex stackups, the challenges they bring, and what rigid board designers need to know about designing stackups in 3D. "Flexperts" Mark Finstad of Flexible Circuit Technologies and Nick Koop of TTM Technologies also offer insight into the many tradeoffs that rigid-flex designers face.
09/19/2023 | Nolan Johnson -- Column: Nolan's Notes
When I stop to consider the dynamics in our industry at this moment, I keep coming back to the idea of "convergence." Aspects of our industry historically thought of as distinct and separate are blurring the lines and overlapping. As I look back on our coverage in the past five years, I see convergence taking place, moving like a glacier—slow and steady but with formidable force. In this issue of PCB007 Magazine, the three areas of convergence we consider are materials, advanced packaging, and UHDI.