Books

Featured Books

design007 Magazine

Latest Issues

Current Issue

Simplification

On the subject of simplification, our expert contributors explain how to design PCBs without making them complex and over-constrained—whatever the level of technology. In addition, we discuss the effect your decisions and tradeoffs have on design complexity.

The Standards of Design

Our expert contributors discuss how PCB designers can utilize standards to save time and money, not to mention frustration. We also spotlight the newly updated version of the IPC Checklist, a handy guide that illustrates which standards cover which topics, from front-end design through assembly.

Rigid-flex: Designing in 3D

In this month's issue, our expert contributors share their best tips, tricks and techniques for designing rigid-flex circuits. If you're a rigid board designer considering moving into the 3D world of rigid-flex, this issue is just what the doctor ordered!

Columns

Latest Columns

||| MENU
ARC Technologies Exhibiting at Design Con 2016
January 21, 2016 | ARC Technologies
Estimated reading time: 2 minutes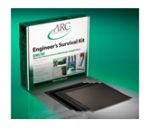 ARC Technologies is showcasing its wide range of capabilities to solve microwave and RF interference, radar absorbing, and EMI control challenges at 2016 Design Con (www.designcon.com) in Santa Clara, CA.
Learn more about ARC Technologies new testing capabilities and solutions, including their newest Hot Melt Absorbers, Focused Beam Testing system providing electromagnetic test capabilities up to 110 GHz, the ARC Clear Conductive Electromagnetic Shielding AC2ES™, and the latest automotive anti-collision radar materials.
The latest Hot Melt Absorber product line gives the customer a very simple and fast way to apply absorber to a surface that requires noise suppression, for example a PCB. Different hot melt products are available depending on application and frequency requirement.
The AC2ES is an advanced, optically clear, transparent, thin-film conductor that provides excellent EMI shielding and conductivity. It is a robust, ultra-thin, flexible film incorporating conductive nanoparticles and a low-cost direct replacement for Indium Tin Oxide (ITO) films. AC2ES is available in flat or 3D form, or can be supplied pre-cut to exact customers' specifications.
Addressing automotive radar designers and autonomous vehicle technology needs for accuracy and reliability, ARC Technologies has perfected a family of optimal RF noise mitigation materials. These materials can be formulated, molded or otherwise fabricated to best suit the application. ARC Technologies can help get technology up to speed with new radar absorber products SB1009, SB1006, and MC1000. Its SB and MC series absorbers are weather and chemical resistant and are suitable for use on the vehicle body, bumpers and other exterior surfaces.
ARC provides material testing and qualification services to many ASTM and MIL standards. It offers electromagnetic test capabilities up to 110 GHz with the addition of a focused beam system. Measuring a material's permittivity (ε) and permeability (μ) is critical in the design and development of high frequency materials and systems. The ARC Technologies Inc. focused beam system allows for non-destructive, accurate measurements of these material parameters, including reflection and transmission loss, from 2-40 GHz and 75-110 GHz. The testing service provides customers a more affordable and fast way to turn around their testing needs.
Page 1 of 2
---
Suggested Items
11/29/2023 | Anaya Vardya -- Column: Standard of Excellence
To sustain a standard of excellence, it's equally important to look at both what we're doing today as well as what we'll do in the future. In other words, plan ahead. In that spirit, I thought it would be prudent to peek into the future and talk about what a printed circuit board fabrication facility with a "standard of excellence" will look like five years from now.
11/27/2023 | PRNewswire
Since its isolation in 2004, graphene has received widespread attention as a 'wonder' material, with the reported potential to enable a whole host of next-generation technologies, some of which would not be out of place in the latest sci-fi blockbuster.
11/24/2023 | PRNewswire
Superconductors are materials that offer no resistance to electrical current flowing through them. Combining their study with spintronics, which deals with the intrinsic spin of electrons and their use in electronics, has paved the way for the new field of superconducting spintronics.
11/21/2023 | ACN Newswire
Researchers of RIKEN at Japan's state-of-the-art synchrotron radiation facility, SPring-8, and their collaborators, have developed a faster and simpler way to carry out segmentation analysis, a vital process in materials science.
11/17/2023 | SHENMAO
SHENMAO Technology is proud to commemorate its 50th anniversary. Founded in 1973, SHENMAO has witnessed the evolution of Taiwan's electronics industry, playing a pivotal role in shaping the landscape of solder materials and setting new industry stanards.