Books

Featured Books

design007 Magazine

Latest Issues

Current Issue

Simplification

On the subject of simplification, our expert contributors explain how to design PCBs without making them complex and over-constrained—whatever the level of technology. In addition, we discuss the effect your decisions and tradeoffs have on design complexity.

The Standards of Design

Our expert contributors discuss how PCB designers can utilize standards to save time and money, not to mention frustration. We also spotlight the newly updated version of the IPC Checklist, a handy guide that illustrates which standards cover which topics, from front-end design through assembly.

Rigid-flex: Designing in 3D

In this month's issue, our expert contributors share their best tips, tricks and techniques for designing rigid-flex circuits. If you're a rigid board designer considering moving into the 3D world of rigid-flex, this issue is just what the doctor ordered!

Columns

Latest Columns

||| MENU
EMA Launches Fun Valentine's Day Contest for Electrical Engineers
February 10, 2016 | EMA Design Automation
Estimated reading time: 1 minute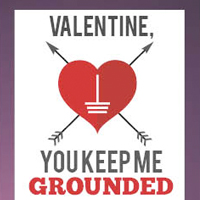 With Valentine's Day right around the corner, EMA Design Automation recently launched the Electrical Engineers Can Be Romantic Too contest. The contest began on February 8, 2016 and will continue until February 12, 2016 at 12 noon PST. The winner will be announced on February 12 at 3 pm PST.
In order to enter the contest, participants need to create a unique electrical engineering Valentine's Day saying by either tweeting it to @EMA_EDA with the hashtag #EEsCanBeRomanticToo or e-mailing it to emamarketing@ema-eda.com with the subject line EEs Can Be Romantic Too. The winner will be announced February 13, 2016 and will receive the following:
A custom-designed Valentine featuring their choice of saying
An EMA messenger bag
An EMA mug filled with chocolate
To complement this contest, EMA created free, engineering-themed, printable Valentine's Day cards. EMA is releasing two sets of these great cards (which are sure to be a hit with any EE fan) are available on our blog at www.ema-eda.com/EMA-Blog.  
For more information on the contest or to download the Valentine's Day cards, click here.
About EMA Design Automation
EMA Design Automation is a trailblazer in product development solutions offering a complete range of EDA tools, product lifecycle management systems, services, training, and technical support. EMA is a Cadence® Channel Partner serving all of North America. EMA manufactures TimingDesigner®, CircuitSpace®, and a host of custom solutions to enhance the OrCAD products, and all are distributed through a worldwide network of value added resellers. EMA is a privately held corporation headquartered in Rochester, New York. Visit www.ema-eda.com. 
---
Suggested Items
12/01/2023 | Cadence Design Systems, Inc.
Cadence Design Systems, Inc. announced that Samsung Foundry successfully taped out a 5G networking SoC design on the Samsung 5LPE technology using the Cadence® Quantus™ Extraction Solution and Tempus™ Timing Solution.
11/30/2023 | Chris Young, Young Engineering Services
There are many ways, dozens to be sure, and most likely many more, to streamline a PCB design. My goal here is to pick a single-digit number of rules to abide by, that can be reasonably adhered to, and provide some bang for the buck. These rules are meant to reduce design scope creep, avoid PCB respins, and improve production yields.
11/30/2023 | Hirose
Hirose has expanded its low-profile DF51K wire-to-board connector series to include a surface mount technology (SMT) version. Compatible with automated assembly processes, including pick-and-place machines, the DF51K SMT Series simplifies the assembly process and saves significant manufacturing time and cost. 
11/29/2023 | Siemens
Siemens Digital Industries Software set the benchmark for innovation in the field of engineering simulation with the launch of two groundbreaking solutions - HEEDS™ AI Simulation Predictor software and Simcenter™ Reduced Order Modeling software.
11/30/2023 | Tim Haag -- Column: Tim's Takeaways
I am, at heart, a die-hard "Star Trek" fan. When I was a kid, I was all about phasers, warp drive, and cool stuff like that. However, these days, I tend to put a higher value on production and storytelling. But like any fan (I'm avoiding "Trekkie" because, frankly, it's kind of embarrassing), I have certain moments from the hundreds (if not thousands) of hours filmed for the various TV shows and movies that are among my favorites. One of those moments is in "Star Trek III, The Search for Spock," when our heroes steal the Starship Enterprise from space dock.