Books

Featured Books

design007 Magazine

Latest Issues

Current Issue

Rigid-flex: Designing in 3D

In this month's issue, our expert contributors share their best tips, tricks and techniques for designing rigid-flex circuits. If you're a rigid board designer considering moving into the 3D world of rigid-flex, this issue is just what the doctor ordered!

Simulation, Analysis, and AI

Getting today's designs "right the first time" is critical, especially with costly advanced PCBs. Simulation and analysis software tools can help you in the fight to eliminate respins. They're not magical, but they can predict the future of your design.

Advanced, Complex & Emerging Designs

This month, our contributors focus on designing PCBs with advanced, complex and emerging technologies. We investigate design strategies for boards that are on the cutting edge of technology, or crazily complex, or so new that designers are still writing the rules as they go.

Columns

Latest Columns

||| MENU
Estimated reading time: 2 minutes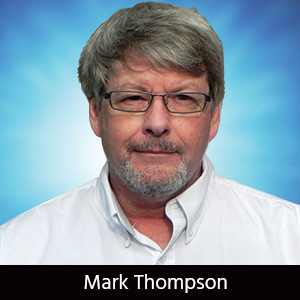 April 19, 2016
The Top 10 Ways Designers Can Increase Profits
Some of you are probably wondering about the title of this article. "What could Mark possibly mean? How can a lowly PCB designer like me increase our company's profits?"
So can you truly increase profitability through PCB design practices? Yes, you can. And it starts with a philosophy that embraces DFM techniques. Then you must be ready for the initial release to a fabricator by  ensuring  that you are communicating all of your specifications and needs clearly to the fabrication house so that you get an accurate quote.
Let's dive in, starting with Number 10 and working our way to the most important way a designer can increase company profits.
10. Accurate Fab Notes
I cannot over-stress this one. Lets talk about some common fab notes that can cause confusion, sometimes delaying your quote.
For instance, do copper weights refer to starting or finished weight? A standard note may read, "All copper weights listed on the stack-up detail are finished weights."  But a glance at the provided stack-up shows both 1 oz. inners and outers.
Remember, the first fab note specified FINISHED weights. This is not a problem for an internal layer, as they are "print and etch" for the most part. Their desired copper features are protected by the photosensitive resist and are simply printed, developed (to remove the resist not hardened by the light source), etched (to remove the unwanted metal) and resist stripped to remove the resist covering your desired copper features. So a 1 oz. callout for an inner layer is not at all uncommon.
The 1 oz. finish for the outer layers, however, is a bit unusual, given the fact that IPC recommends a minimum of 8/10 of a mil of plated copper on the surface and in the barrel of the hole for continuity. So starting on .5 oz. or even .25 oz. copper foils would mean we would have to plate less than what IPC recommends to finish at 1 oz.
The reality is that most fabricators err towards a full ounce or 1.4 mils of plating in the barrel and on the surface to meet that IPC minimum. That means starting on .25 oz. copper foil on the outers and plating up a full ounce results in 1.25 oz finish, which does not meet the drawing callout of 1 oz finished.
Worse yet, there may be impedance calculations that the customer has based on the 1 oz. finish for outer layers. Increasing the finished copper weight  may mean a REDUCTION in your impedance lines. If you have already taken them down to .003" for instance, this may be a problem for the manufacturer.
This clarification about what is needed for desired copper can take additional time at the quote process. I am happy to say we are seeing more and more customers, both old and new, embracing this and creating non-conflicting manufacturing notes that allow for a 1 oz. additional plate.
To read this entire article, which appeared in the March issue of The PCB Design Magazine, click here.