Books

Featured Books

design007 Magazine

Latest Issues

Current Issue

Rigid-flex: Designing in 3D

In this month's issue, our expert contributors share their best tips, tricks and techniques for designing rigid-flex circuits. If you're a rigid board designer considering moving into the 3D world of rigid-flex, this issue is just what the doctor ordered!

Simulation, Analysis, and AI

Getting today's designs "right the first time" is critical, especially with costly advanced PCBs. Simulation and analysis software tools can help you in the fight to eliminate respins. They're not magical, but they can predict the future of your design.

Advanced, Complex & Emerging Designs

This month, our contributors focus on designing PCBs with advanced, complex and emerging technologies. We investigate design strategies for boards that are on the cutting edge of technology, or crazily complex, or so new that designers are still writing the rules as they go.

Columns

Latest Columns

||| MENU
Quiet Power: Dynamic Models for Passive Components
May 11, 2016 | Istvan Novak, Oracle
Estimated reading time: 1 minute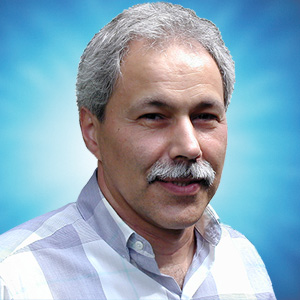 A year ago, my Quiet Power column described the possible large loss of capacitance in multilayer ceramic capacitors (MLCC) when DC bias voltage is applied. However, DC bias effect is not the only way we can lose capacitance. Temperature, aging, and the magnitude of the AC voltage across the ceramic capacitor also can change its capacitance.
Finally, the initial tolerance needs to be considered as well. In the worst case, we may lose up to 90% of the capacitance for an X5R capacitor, and even for an X7R capacitor. This column will show you the details and also how the most advanced manufacturers are helping the users with new simulation models to take these effects into account.
As an actual example, let us look at one of the capacitors that was extensively tested, where 1uF 0603-size 16V capacitors were tested from various vendors. We further assume that we want to use the part on a 12V supply rail, where the AC noise is low (this will be important later when we take the AC bias dependence into account). Some of the samples were chosen with X5R, some with X7R temperature characteristics. As showed with actual test data , X7R capacitors are sometimes worse for DC bias sensitivity than X5R parts.
If we take the part from Vendor B (labeled B7) in Figure 1, we see that at 12V DC bias we can lose 60% or 70% of the capacitance, dependent on which way the DC bias changes. But when we need to consider the worst-case capacitance loss, we have to consider the cumulative effect of all of the following factors:
Initial tolerance
Temperature effect
DC bias effect
AC bias effect
Aging
The sample had +-10% initial tolerance. The X7R temperature characteristics comes with an additional +-15% tolerance window for the temperature variation.
To read this entire article, which appeared in the March issue of The PCB Design Magazine, click here.
---
Suggested Items
09/14/2023 | Peters
For Peters, the new Reflow 1.8. soldering machine from SEHO is an investment in the future. Like its predecessor, this machine is used in the laboratory for testing high-quality solder resists. Before the coatings are entrusted to the customers, Peters performs a thermal soldering simulation.
09/08/2023 | AMETEK
AMETEK, Inc. announced the acquisition of United Electronic Industries (UEI), a leading provider of data acquisition and control solutions for the aerospace, defense, energy and semiconductor industries.
09/06/2023 | SEMI
Dr. Lawrence Pileggi, Coraluppi Head and Tanoto Professor of Electrical and Computer Engineering at Carnegie Mellon University, will be honored with the 2023 Phil Kaufman Award for distinguished contributions to Electronic System Design (ESD).
09/01/2023 | Andy Shaughnessy, I-Connect007
As we head into the Labor Day weekend, we have a variety of articles for this week's editor's picks. Hannah Nelson discusses the onboarding process she went through when she started a new job. Gaurab Majumdar explains why tech companies should consider hiring workers from India. Happy Holden details the importance of great sensor technology and why sensors are a critical ingredient in Smart manufacturing processes. Mike Brask discusses the new IPS ENIG line installed at the SEL facility in Idaho, and Chris DeMartino explains how Modelithics works to provide simulation models, primarily for the RF/microwave community.
09/01/2023 | Cadence Design Systems, Inc.
Cadence Design Systems, Inc. announced an expanded collaboration with Arm to speed data center silicon success on the Arm Neoverse V2 platform.