Books

Featured Books

design007 Magazine

Latest Issues

Current Issue

Simplification

On the subject of simplification, our expert contributors explain how to design PCBs without making them complex and over-constrained—whatever the level of technology. In addition, we discuss the effect your decisions and tradeoffs have on design complexity.

The Standards of Design

Our expert contributors discuss how PCB designers can utilize standards to save time and money, not to mention frustration. We also spotlight the newly updated version of the IPC Checklist, a handy guide that illustrates which standards cover which topics, from front-end design through assembly.

Rigid-flex: Designing in 3D

In this month's issue, our expert contributors share their best tips, tricks and techniques for designing rigid-flex circuits. If you're a rigid board designer considering moving into the 3D world of rigid-flex, this issue is just what the doctor ordered!

Columns

Latest Columns

||| MENU
Quiet Power: Dynamic Models for Passive Components
May 11, 2016 | Istvan Novak, Oracle
Estimated reading time: 1 minute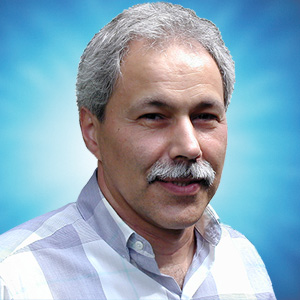 A year ago, my Quiet Power column described the possible large loss of capacitance in multilayer ceramic capacitors (MLCC) when DC bias voltage is applied. However, DC bias effect is not the only way we can lose capacitance. Temperature, aging, and the magnitude of the AC voltage across the ceramic capacitor also can change its capacitance.
Finally, the initial tolerance needs to be considered as well. In the worst case, we may lose up to 90% of the capacitance for an X5R capacitor, and even for an X7R capacitor. This column will show you the details and also how the most advanced manufacturers are helping the users with new simulation models to take these effects into account.
As an actual example, let us look at one of the capacitors that was extensively tested, where 1uF 0603-size 16V capacitors were tested from various vendors. We further assume that we want to use the part on a 12V supply rail, where the AC noise is low (this will be important later when we take the AC bias dependence into account). Some of the samples were chosen with X5R, some with X7R temperature characteristics. As showed with actual test data , X7R capacitors are sometimes worse for DC bias sensitivity than X5R parts.
If we take the part from Vendor B (labeled B7) in Figure 1, we see that at 12V DC bias we can lose 60% or 70% of the capacitance, dependent on which way the DC bias changes. But when we need to consider the worst-case capacitance loss, we have to consider the cumulative effect of all of the following factors:
Initial tolerance
Temperature effect
DC bias effect
AC bias effect
Aging
The sample had +-10% initial tolerance. The X7R temperature characteristics comes with an additional +-15% tolerance window for the temperature variation.
To read this entire article, which appeared in the March issue of The PCB Design Magazine, click here.
---
Suggested Items
11/29/2023 | Siemens
Siemens Digital Industries Software set the benchmark for innovation in the field of engineering simulation with the launch of two groundbreaking solutions - HEEDS™ AI Simulation Predictor software and Simcenter™ Reduced Order Modeling software.
11/27/2023 | Cambridge University
The Cambridge Open Zettascale Lab is hosting Dawn, the UK's fastest artificial intelligence (AI) supercomputer, which has been built by the University of Cambridge Research Computing Services, Intel and Dell Technologies.
11/20/2023 | ANSYS
Ansys has collaborated with TSMC and Microsoft  to validate a joint solution for analyzing mechanical stresses in multi-die 3D-IC systems manufactured with TSMC's 3DFabric™ advanced packaging technologies.
11/17/2023 | Siemens
Siemens Digital Industries Software announced that its PAVE360-based solution for automotive digital twin is now available on AWS.
11/16/2023 | Keysight Technologies, Inc.
Keysight Technologies, Inc. expanded the simulation capabilities in its Electronic Design Automation (EDA) software suite to include electro-thermal simulation for the Tower Semiconductor SiGe Power Amplifier (PA) process.