Books

Featured Books

design007 Magazine

Latest Issues

Current Issue

Rigid-flex: Designing in 3D

In this month's issue, our expert contributors share their best tips, tricks and techniques for designing rigid-flex circuits. If you're a rigid board designer considering moving into the 3D world of rigid-flex, this issue is just what the doctor ordered!

Simulation, Analysis, and AI

Getting today's designs "right the first time" is critical, especially with costly advanced PCBs. Simulation and analysis software tools can help you in the fight to eliminate respins. They're not magical, but they can predict the future of your design.

Advanced, Complex & Emerging Designs

This month, our contributors focus on designing PCBs with advanced, complex and emerging technologies. We investigate design strategies for boards that are on the cutting edge of technology, or crazily complex, or so new that designers are still writing the rules as they go.

Columns

Latest Columns

||| MENU
Designers and Design Engineers: Two Sides of the Same Coin
June 1, 2016 | Andy Shaughnessy, PCBDesign007
Estimated reading time: 2 minutes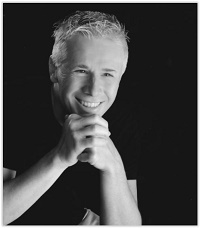 Andy and Sue Critcher have been the lead designers at Total Board Solutions Limited, a UK-based design bureau, since its founding in 1998. I asked Andy to share his opinion about the friction between some PCB designers and their engineers, and what can be done to improve communications between these groups.
Andy Shaughnessy: Andy, tell us a little bit about your company and how you operate.
Andy Critcher: Total Board Solutions Limited (TBS) is a design services bureau based in the UK. We fit into our customer's design process, providing whatever is not a core competency. This means that for some customers we perform just the layout portion of their design while for others we enter the schematic, libraries, create the layout and even get the boards fabricated and assembled—no two customers are exactly the same. When working with startups we provide the link between the concept, or idea, and product realization; providing knowledge of design process, fabricators capabilities and our experience when discussing the inevitable tradeoffs between the requirement and what is possible.
Shaughnessy: A recent survey of our PCB designer readers found that there's often friction between PCB designers and engineers. Some designers say, only half-jokingly, that their EEs are their biggest challenge. Why do you think there's such disconnect?
Critcher: Looking solely from the PCB side, I think that the disconnect mainly arises from the lack of understanding of what a PCB designer actually does, it is perceived as a simple task of dot joining and that anyone can do it. I know that this is a bit of a cliché but it does seem to hold true. As an example, in a number of the companies that I have worked with, PCB progress meetings are held and the PCB designer is never asked to attend; their input can be easily be determined by the engineering team/project manager.
This perception is backed up by the lack of formal qualification for PCB designers—for my generation, we generally started off as mechanical draughtsman in the traditional drawing office and then moved to the PCB section.
This perception means that the status of the PCB designer is quite low, so when they advise the engineer that something is not possible this can be met with a certain amount of derision. The engineer possibly thinks that the PCB designer is just being obstructive, while conversely, the PCB designer thinks that the engineer is very dismissive of his knowledge, capabilities, opinion, etc.
Let's look at the issue from the engineer's perspective. By providing design consultancy, we are fortunate enough to be a lot more involved in the engineer's world, including some of the problems that they have to deal with as part of the overall product development. One engineer explained that the design part was relatively straightforward, but the need to meet cost, functionality, component sourcing, obsolescence, test plans, as well as reading through 150+ pages of documentation on a device's timing "makes life interesting." As PCB designers, we tend to have a lot of questions, especially about the newer technology, so we can bombard the engineer with a number of questions concerning unfamiliar topics expecting immediate answers, and normally at this point the pressure to get it finished is already building.
To read this entire article, which appeared in the April 2016 issue of The PCB Design Magazine, click here.
---
Suggested Items
09/28/2023 | Keysight Technologies, Inc.
Keysight Technologies, Inc., Synopsys, Inc., and Ansys announced a new reference flow for the TSMC N4PRF, the world's leading semiconductor foundry's advanced 4 nanometer (nm) radio frequency (RF) FinFET process technology.
09/27/2023 | Cherie Litson, CID+, Litson1 Consulting
Rigid-flex circuits are unique structures; part rigid board and part flex, they're increasingly working their way into many of the electronic devices we use every day. There have been many advances in rigid-flex lately as more companies find themselves exploring this technology. So, before I started writing this article about rigid-flex design, I double-checked a few things. Fortunately, there is plenty of rigid-flex information available on a variety of great websites that we all know and trust.
09/27/2023 | Brad Griffin, Cadence Design Systems
Another challenge for SerDes is losses within the channel design. At high speeds, dielectric material can be very lossy, making the appropriate selection of the right material, length, etc., critical for the channel. Many questions about stackup, trace widths, and height from the ground plane need to be defined up front. Simulating a signal with a topology explorer tool extracted from the design can be used to set up and run sweep parameters and push min/max length/spacing values into the Allegro schematic constraint manager (system capture).
09/27/2023 | Keysight Technologies, Inc.
Keysight Technologies, Inc. introduces Keysight EDA 2024, a tightly integrated suite of electronic design automation (EDA) software tools that ensures first pass success.
09/27/2023 | I-Connect007 Editorial Team
Oved Shapira is CEO of PCB Technologies, the Israeli-based printed circuit provider. PCB Technologies has recently invested in facilities and expertise to design, fabricate, and assemble substrates, a key component for advanced packaging technologies. Oved spoke with Barry Matties and Nolan Johnson about how advanced packaging will influence the industry. He said it will shift everything, including design, fabrication, assembly techniques, and capital equipment development. Some of these shifts might be subtle, and others more seismic. Whatever the changes, Oved says it's coming.