Books

Featured Books

design007 Magazine

Latest Issues

Current Issue

Simplification

On the subject of simplification, our expert contributors explain how to design PCBs without making them complex and over-constrained—whatever the level of technology. In addition, we discuss the effect your decisions and tradeoffs have on design complexity.

The Standards of Design

Our expert contributors discuss how PCB designers can utilize standards to save time and money, not to mention frustration. We also spotlight the newly updated version of the IPC Checklist, a handy guide that illustrates which standards cover which topics, from front-end design through assembly.

Rigid-flex: Designing in 3D

In this month's issue, our expert contributors share their best tips, tricks and techniques for designing rigid-flex circuits. If you're a rigid board designer considering moving into the 3D world of rigid-flex, this issue is just what the doctor ordered!

Columns

Latest Columns

||| MENU
Designers and Design Engineers: Two Sides of the Same Coin
June 1, 2016 | Andy Shaughnessy, PCBDesign007
Estimated reading time: 2 minutes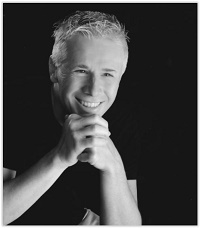 Andy and Sue Critcher have been the lead designers at Total Board Solutions Limited, a UK-based design bureau, since its founding in 1998. I asked Andy to share his opinion about the friction between some PCB designers and their engineers, and what can be done to improve communications between these groups.
Andy Shaughnessy: Andy, tell us a little bit about your company and how you operate.
Andy Critcher: Total Board Solutions Limited (TBS) is a design services bureau based in the UK. We fit into our customer's design process, providing whatever is not a core competency. This means that for some customers we perform just the layout portion of their design while for others we enter the schematic, libraries, create the layout and even get the boards fabricated and assembled—no two customers are exactly the same. When working with startups we provide the link between the concept, or idea, and product realization; providing knowledge of design process, fabricators capabilities and our experience when discussing the inevitable tradeoffs between the requirement and what is possible.
Shaughnessy: A recent survey of our PCB designer readers found that there's often friction between PCB designers and engineers. Some designers say, only half-jokingly, that their EEs are their biggest challenge. Why do you think there's such disconnect?
Critcher: Looking solely from the PCB side, I think that the disconnect mainly arises from the lack of understanding of what a PCB designer actually does, it is perceived as a simple task of dot joining and that anyone can do it. I know that this is a bit of a cliché but it does seem to hold true. As an example, in a number of the companies that I have worked with, PCB progress meetings are held and the PCB designer is never asked to attend; their input can be easily be determined by the engineering team/project manager.
This perception is backed up by the lack of formal qualification for PCB designers—for my generation, we generally started off as mechanical draughtsman in the traditional drawing office and then moved to the PCB section.
This perception means that the status of the PCB designer is quite low, so when they advise the engineer that something is not possible this can be met with a certain amount of derision. The engineer possibly thinks that the PCB designer is just being obstructive, while conversely, the PCB designer thinks that the engineer is very dismissive of his knowledge, capabilities, opinion, etc.
Let's look at the issue from the engineer's perspective. By providing design consultancy, we are fortunate enough to be a lot more involved in the engineer's world, including some of the problems that they have to deal with as part of the overall product development. One engineer explained that the design part was relatively straightforward, but the need to meet cost, functionality, component sourcing, obsolescence, test plans, as well as reading through 150+ pages of documentation on a device's timing "makes life interesting." As PCB designers, we tend to have a lot of questions, especially about the newer technology, so we can bombard the engineer with a number of questions concerning unfamiliar topics expecting immediate answers, and normally at this point the pressure to get it finished is already building.
To read this entire article, which appeared in the April 2016 issue of The PCB Design Magazine, click here.
---
Suggested Items
12/04/2023 | EMA Design Automation
EMA Design Automation, the world's premier EDA VAR, is spinning off their IP, content, and services group as a new company named Accelerated Designs, LLC with a focus on CAD agnostic solutions.
12/04/2023 | PRNewswire
SINBON Electronics, a provider of integrated solutions for electronic component design and manufacturing, recently obtained UL certification for its NACS (The North American Charging Standard) AC/DC charging cable. SINBON is the first electronic design service provider in Greater China to obtain this certification, and the first batch of charging cable orders has been shipped this week.
12/01/2023 | Cadence Design Systems, Inc.
Cadence Design Systems, Inc. announced that Samsung Foundry successfully taped out a 5G networking SoC design on the Samsung 5LPE technology using the Cadence® Quantus™ Extraction Solution and Tempus™ Timing Solution.
11/30/2023 | Chris Young, Young Engineering Services
There are many ways, dozens to be sure, and most likely many more, to streamline a PCB design. My goal here is to pick a single-digit number of rules to abide by, that can be reasonably adhered to, and provide some bang for the buck. These rules are meant to reduce design scope creep, avoid PCB respins, and improve production yields.
11/30/2023 | Hirose
Hirose has expanded its low-profile DF51K wire-to-board connector series to include a surface mount technology (SMT) version. Compatible with automated assembly processes, including pick-and-place machines, the DF51K SMT Series simplifies the assembly process and saves significant manufacturing time and cost.