Books

Featured Books

design007 Magazine

Latest Issues

Current Issue

Rigid-flex: Designing in 3D

In this month's issue, our expert contributors share their best tips, tricks and techniques for designing rigid-flex circuits. If you're a rigid board designer considering moving into the 3D world of rigid-flex, this issue is just what the doctor ordered!

Simulation, Analysis, and AI

Getting today's designs "right the first time" is critical, especially with costly advanced PCBs. Simulation and analysis software tools can help you in the fight to eliminate respins. They're not magical, but they can predict the future of your design.

Advanced, Complex & Emerging Designs

This month, our contributors focus on designing PCBs with advanced, complex and emerging technologies. We investigate design strategies for boards that are on the cutting edge of technology, or crazily complex, or so new that designers are still writing the rules as they go.

Columns

Latest Columns

||| MENU
PADS Paper: 10 Things to Know about Thermal Design
June 8, 2016 | Mentor Graphics
Estimated reading time: Less then a minute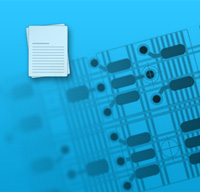 As designs get smaller, power densities at all packaging levels increase dramatically. Removing heat is critical to the operation and long-term reliability of electronics, and component temperatures within specification are the universal criteria used to determine the acceptability of a design.
Cooling solutions directly add weight, volume, and cost to the product, without delivering any functional benefit. What they provide is reliability. Without cooling, most electronic products would fail in a matter of minutes. Leakage current, and thus leakage power, goes up with smaller die-level feature sizes.
Because leakage is temperature-dependent, thermal design is more important. How should engineers who develop products with complex and/or high-power electronics ensure the thermal performance of their products while meeting other design criteria?
To answer this question, this PADS paper will take a look at 10 things you should know about thermal design of electronic products. To download this paper, click here.
---
Suggested Items
09/21/2023 | Dymax
Dymax, a leading manufacturer of light-curing materials and equipment, will exhibit in booth 1526 at SMTA International 2023 in Minneapolis, MN, from October 10-11.
09/21/2023 | Altus Group
Altus Group, a leading supplier of capital equipment and services to the electronics manufacturing industry, has signed an agreement with SMT Thermal Discoveries to distribute its advanced reflow soldering and thermal technology solutions in Ireland.
09/21/2023 |
Intraratio, a provider of enterprise software solutions, is pleased to announce that Ryan Gamble, CEO and Founder of Intraratio, will deliver an informative keynote presentation at SMTA International 2023. T
09/20/2023 | PRNewswire
ICZOOM Group Inc., a B2B electronic component products e-commerce platform, provided details on the Company's accelerated growth and steady market expansion strategy, as the Company leverages its strengthened balance sheet and fortified global brand following its successful listing on Nasdaq earlier this year.
09/20/2023 | Murray Percival Company
The Murray Percival Company proudly unveils its latest promotion, spotlighting its range of depanelizers.