Books

Featured Books

design007 Magazine

Latest Issues

Current Issue

Simplification

On the subject of simplification, our expert contributors explain how to design PCBs without making them complex and over-constrained—whatever the level of technology. In addition, we discuss the effect your decisions and tradeoffs have on design complexity.

The Standards of Design

Our expert contributors discuss how PCB designers can utilize standards to save time and money, not to mention frustration. We also spotlight the newly updated version of the IPC Checklist, a handy guide that illustrates which standards cover which topics, from front-end design through assembly.

Rigid-flex: Designing in 3D

In this month's issue, our expert contributors share their best tips, tricks and techniques for designing rigid-flex circuits. If you're a rigid board designer considering moving into the 3D world of rigid-flex, this issue is just what the doctor ordered!

Columns

Latest Columns

||| MENU
PADS Paper: 10 Things to Know about Thermal Design
June 8, 2016 | Mentor Graphics
Estimated reading time: Less than a minute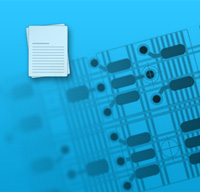 As designs get smaller, power densities at all packaging levels increase dramatically. Removing heat is critical to the operation and long-term reliability of electronics, and component temperatures within specification are the universal criteria used to determine the acceptability of a design.
Cooling solutions directly add weight, volume, and cost to the product, without delivering any functional benefit. What they provide is reliability. Without cooling, most electronic products would fail in a matter of minutes. Leakage current, and thus leakage power, goes up with smaller die-level feature sizes.
Because leakage is temperature-dependent, thermal design is more important. How should engineers who develop products with complex and/or high-power electronics ensure the thermal performance of their products while meeting other design criteria?
To answer this question, this PADS paper will take a look at 10 things you should know about thermal design of electronic products. To download this paper, click here.
---
Suggested Items
11/30/2023 | BUSINESS WIRE
Nordson Electronics Solutions, a global leader in electronics manufacturing technologies, is pleased to announce the release of the new ASYMTEK Select Coat® SL-1040 conformal coating system.
11/29/2023 | TT Electronics
TT Electronics, a global provider of custom power solutions and engineered technologies, has announced that its Power and Control business has officially opened its new state-of-the-art research, development and manufacturing facility.
11/27/2023 | IPC
IPC welcomes the actions outlined today by the U.S. Government "to strengthen supply chains critical to America's economic and national security."
11/27/2023 | GOEPEL Electronics
The US branch of GÖPEL electronic is proud to announce the addition of David Kalaidjian as the new National Sales Development Manager.
11/27/2023 | Wurth Elektronik
HyPerStripes project partners will create a technology platform including manufacturing techniques for roll-to-roll (R2R) processing as well as the integration of electronic components onto very long ("endless"), flexible and stretchable printed circuit boards.