Books

Featured Books

design007 Magazine

Latest Issues

Current Issue

Rigid-flex: Designing in 3D

In this month's issue, our expert contributors share their best tips, tricks and techniques for designing rigid-flex circuits. If you're a rigid board designer considering moving into the 3D world of rigid-flex, this issue is just what the doctor ordered!

Simulation, Analysis, and AI

Getting today's designs "right the first time" is critical, especially with costly advanced PCBs. Simulation and analysis software tools can help you in the fight to eliminate respins. They're not magical, but they can predict the future of your design.

Advanced, Complex & Emerging Designs

This month, our contributors focus on designing PCBs with advanced, complex and emerging technologies. We investigate design strategies for boards that are on the cutting edge of technology, or crazily complex, or so new that designers are still writing the rules as they go.

Columns

Latest Columns

||| MENU
Tim's Takeaways: The Basics of Hybrid Design, Part 3
June 16, 2016 | Tim Haag, Intercept Technology
Estimated reading time: 2 minutes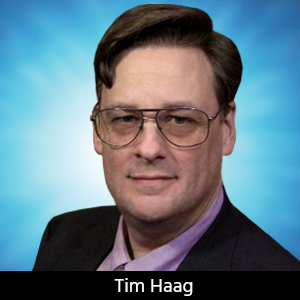 In the first two parts of this series, we discussed the basics of hybrid design from the PCB designer's perspective, and this month we will conclude that discussion. 
We are seeing more and more of our customers exploring the world of hybrid design, and we are getting new customers for whom hybrid design is their sole focus. The world of hybrid design is growing, and we have lots of hybrid-specific functionality built into our software that helps designers meet and conquer the unique hybrid design requirements that they are faced with.
And yet many designers out there (and I used to be one of them) have no idea what is meant when people start talking about hybrid design. It is therefore not uncommon for designers to avoid the subject directly while hoping to pick up little cues and pointers from others indirectly so that they are no longer in the dark. If that description sounds uncomfortably close to where you are at, then read on. My hope is that this three-part series will help you by serving as a basic introduction into the world of hybrid design.
If you haven't had a chance to read the first two parts in this series, please go back to the last two months and take a look at them if you can. To summarize, however, we discussed in the first column the basic structure of hybrid designs and the benefits they offer over standard PCBs. In the second column we discussed some of the similarities and differences in CAD applications for the design of hybrids and how hybrid designs and their layer stackups are setup. We also discussed the routing of conductors (wires), and the creation of area fills and power planes. We continued from there talking about the creation of dielectric layers and their similarities and differences to fills and planes. Next we introduced the concept of cross-over dielectric layers, which is unique to hybrid designs, and how they are used. Finally we finished up with an explanation of how vias are created and managed in hybrids. Now, let's talk about components.
The selection of components in a hybrid design is influenced by the operating temperature of the working design. Higher operating temperatures will require components that can withstand those extremes while at the same time necessitating a different amalgamation of soldering elements for manufacturing.
Passive components will use packaged parts while active components will use bare dies (no packaging). This is something different for the PCB designer who would rarely see a bare die used on a board design. Packaged active components can be used on a hybrid, but this is dependent upon the operating temperature of the design. And by using bare dies, a hybrid design realizes the benefits of shorter circuit paths, smaller size, and better thermal conditions for the device as it is glued directly to the substrate making for a better heat sink.
To read this entire article, which appeared in the May 2016 issue of The PCB Design Magazine, click here.
---
Suggested Items
09/27/2023 | Brad Griffin, Cadence Design Systems
Another challenge for SerDes is losses within the channel design. At high speeds, dielectric material can be very lossy, making the appropriate selection of the right material, length, etc., critical for the channel. Many questions about stackup, trace widths, and height from the ground plane need to be defined up front. Simulating a signal with a topology explorer tool extracted from the design can be used to set up and run sweep parameters and push min/max length/spacing values into the Allegro schematic constraint manager (system capture).
09/27/2023 | Keysight Technologies, Inc.
Keysight Technologies, Inc. introduces Keysight EDA 2024, a tightly integrated suite of electronic design automation (EDA) software tools that ensures first pass success.
09/27/2023 | I-Connect007 Editorial Team
Oved Shapira is CEO of PCB Technologies, the Israeli-based printed circuit provider. PCB Technologies has recently invested in facilities and expertise to design, fabricate, and assemble substrates, a key component for advanced packaging technologies. Oved spoke with Barry Matties and Nolan Johnson about how advanced packaging will influence the industry. He said it will shift everything, including design, fabrication, assembly techniques, and capital equipment development. Some of these shifts might be subtle, and others more seismic. Whatever the changes, Oved says it's coming.
09/27/2023 | Transition Automation, Inc.
Transition Automation, Inc. has improved the unique Paste Retainer System that is included in the company's line of squeegee holder systems.
09/26/2023 | Cadence Design Systems, Inc.
Cadence Design Systems, Inc. announced the expansion of its node-to-node design migration flow based on the Cadence® Virtuoso® Studio, which is compatible with all TSMC advanced nodes, including the latest N3E and N2 process technologies.