Books

Featured Books

design007 Magazine

Latest Issues

Current Issue

Rigid-flex: Designing in 3D

In this month's issue, our expert contributors share their best tips, tricks and techniques for designing rigid-flex circuits. If you're a rigid board designer considering moving into the 3D world of rigid-flex, this issue is just what the doctor ordered!

Simulation, Analysis, and AI

Getting today's designs "right the first time" is critical, especially with costly advanced PCBs. Simulation and analysis software tools can help you in the fight to eliminate respins. They're not magical, but they can predict the future of your design.

Advanced, Complex & Emerging Designs

This month, our contributors focus on designing PCBs with advanced, complex and emerging technologies. We investigate design strategies for boards that are on the cutting edge of technology, or crazily complex, or so new that designers are still writing the rules as they go.

Columns

Latest Columns

||| MENU
Signal Integrity Tools and Design Methodology in the Modern Age
August 15, 2016 | Dennis Nagle, Cadence Design Systems
Estimated reading time: 2 minutes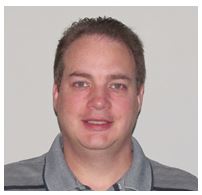 The PCB design process has traditionally been done in silos. One group creates the design intent (schematic), another group implements the logic on the PCB, and yet another group does some checking of the design using analysis tools. This traditional approach has run into a number of problems.
The first problem was that prototypes were showing up in the lab that did not work due to complicated signal and power integrity problems not found by the analysis tools. But even when the analysis team equipped themselves with sophisticated analysis tools, the back-and-forth between silos or lack of time in the schedule tended to create chaos as design deadlines loomed.
Today, modern PCB design methodology offers a more team-oriented solution. With a front-to-back constraint driven approach that enables all groups to get involved with signal and power integrity, many potential problems are either avoided or found early in the design process. With first order problems removed, the analysis team, with their sophisticated tools, is better positioned to focus on design sign-off so prototypes come back working the first time.
This article is focused on how each part of that design team can get out of their silo and work cooperatively. Using a common constraint manager, each group can utilize their varying levels of expertise to ferret out signal and power integrity problems.
Pre-Layout
For teams seeking to break out of their historic silos, tools can help by providing a certain amount of integration. One way that can happen is by having a constraint system integrated with your SI system at all stages of your design process. While decisions are being made for physical partitioning, component/IP selections, and power requirements, pre-layout analysis can help define your solution space and corresponding electrical constraints. This early analysis as part of a well-executed constraint driven flow saves time and prevents issues from propagating down to SI signoff.
Topology analysis is usually what comes to mind when thinking of pre-layout analysis and is an ideal environment for what-if analysis. Here you can start from scratch or by extracting nets from design data in the schematic or layout. In either case you can quickly build a representation of the major interfaces in the design. Models for active devices should be as accurate as possible and interconnect can be estimated or parameterized and swept.
To read this entire article, which appeared in the July 2016 issue of The PCB Design Magazine, click here.
---
Suggested Items
09/21/2023 | TrendForce
Fueled by an AI-driven inventory stocking frenzy across the supply chain, TrendForce reveals that Q2 revenue for the top 10 global IC design powerhouses soared to US $38.1 billion, marking a 12.5% quarterly increase.
09/21/2023 | Cadence Design Systems, Inc.
Cadence Design Systems, Inc. announced it has expanded its design IP portfolio on TSMC's 3nm (N3E) process—most notably with the addition of the flagship Cadence® 224G Long-Reach (224G-LR) SerDes PHY IP, which has achieved first-pass silicon success.
09/21/2023 | Matt Stevenson -- Column: Connect the Dots
PCB prototyping is a critical juncture during an electronic device's journey from concept to reality. Regardless of a project's complexity, the process of transforming a design into a working board is often enlightening in terms of how a design can be improved before a PCB is ready for full production.
09/20/2023 | Cadence Design Systems, Inc.
Cadence Design Systems, Inc. and CEVA, Inc. announced that they have entered into a definitive agreement for Cadence to acquire Intrinsix Corporation, a wholly owned subsidiary of CEVA and a provider of design engineering solutions focused on the U.S. aerospace and defense industry.
09/20/2023 | Andy Shaughnessy, Design007
Z-zero founder Bill Hargin has been studying stackup design techniques for years. He developed the company's PCB stackup planning software, and he wrote an I-Connect007 eBook, The Printed Circuit Designer's Guide to… Stackups: The Design within the Design. In this interview, Bill shares his thoughts on designing rigid-flex stackups, the challenges they bring, and what rigid board designers need to know about designing stackups in 3D. "Flexperts" Mark Finstad of Flexible Circuit Technologies and Nick Koop of TTM Technologies also offer insight into the many tradeoffs that rigid-flex designers face.