Books

Featured Books

design007 Magazine

Latest Issues

Current Issue

Rigid-flex: Designing in 3D

In this month's issue, our expert contributors share their best tips, tricks and techniques for designing rigid-flex circuits. If you're a rigid board designer considering moving into the 3D world of rigid-flex, this issue is just what the doctor ordered!

Simulation, Analysis, and AI

Getting today's designs "right the first time" is critical, especially with costly advanced PCBs. Simulation and analysis software tools can help you in the fight to eliminate respins. They're not magical, but they can predict the future of your design.

Advanced, Complex & Emerging Designs

This month, our contributors focus on designing PCBs with advanced, complex and emerging technologies. We investigate design strategies for boards that are on the cutting edge of technology, or crazily complex, or so new that designers are still writing the rules as they go.

Columns

Latest Columns

||| MENU
Industry, Family and Friends Feel the Loss of Mike Wilson
August 22, 2016 | Obituary
Estimated reading time: 1 minute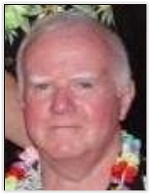 Michael Walter Wilson, 75, of North Wales, Pennsylvania, died on August 17, 2016, at Artman Lutheran Home after a short, courageous battle against cancer. He had the support of three generations of family and many friends every day. The PCB design community has lost a great friend.
Mike was born in Philadelphia on May 29, 1941, to the late Abram and Helen (Holgate) Wilson.
A graduate of Frankford High School and LaSalle College, Mike held various executive positions in the electronics industry for more than 50 years. He was a loving and devoted husband, father, and Poppy. Mike will be remembered for his quick wit and smiling Irish eyes. He had a great sense of humor, enjoyed bowling, playing cards and being the family Santa Claus.
More than anything, he loved spending time with his family, especially his grandchildren.
Mike was the loving husband of 53 years to Sharon Mae (McAuley) Wilson. He is also survived by his children Stacey Henjes (Tod), Marcey Varano (Sam), and Michael V. Wilson; grandchildren Kelsey and Griffin Henjes, and Samantha and Nix Varano; sisters Marilyn Mooney and Mildred Turner, and sister-in-law Nancy McMaster (Joe).
He was preceded in death by his sister, Eileen Pacchianelli.
Relatives and friends are invited to Mike's memorial service on Tuesday, August 23, 2016, at 11 a.m. at the Emil J. Ciavarelli Family Funeral Home and Crematory, 951 E. Butler Pike, Ambler, Pennsylvania. A visitation will be held prior to the memorial service, from 9 – 11 a.m. Interment will be private.
In lieu of flowers, memorial donations may be made in the name of Michael Walter Wilson to Teens Tackling Cancer, c/o Marcey Varano, 211 Cambridge Place, Chalfont, PA, 18914, or American Cancer Society, P.O. Box 22478, Oklahoma City, OK 73123.
---
Suggested Items
09/14/2023 | I-Connect007 Editorial Team
Meet Aidan Salvi, our newest SMT007 and Mil-Aero columnist. Aidan's columns will focus on Factory 5.0, the transition of robots to cobots centering on cooperation between robots and humans, as well as state-of-the-art technologies in electronics manufacturing and printed circuit board design and production. Aidan is the Chief Transformation Officer at Amitron, a leading U.S.-based manufacturers of printed circuit boards and provider of electronic manufacturing services.
09/13/2023 | BAE Systems
The UK Ministry of Defence (MOD) has awarded BAE Systems a contract to develop its Striker II Helmet Mounted Display (HMD) for the Royal Air Force (RAF) Typhoon fleet. The contract, valued at £40m, will create and sustain more than 200 highly-skilled jobs at BAE Systems' sites in Kent and Lancashire working directly on the Striker II programme. In total, the Typhoon programme sustains more than 20,800 jobs across the UK.
09/12/2023 | Andy Shaughnessy -- Column: The Shaughnessy Report
When I first started covering this industry in 1999, rigid-flex circuits were considered a niche market. In fact, Compaq was deemed a trendsetter for using rigid-flex in its laptops. Now, analysts at Credence Research predict that the rigid-flex market will top $5 billion by 2026, led in part by the adoption of IoT and the need to connect a variety of smart devices. That's a pretty big niche. Rigid-flex circuits are everywhere, from servers and smartphones to cameras and pacemakers.
09/06/2023 | Dan Beaulieu, D.B. Management Group
So often when I talk to PCB shop owners, they ask me how they can be outstanding. How can they position their own company to stand out from the crowd? That's because one of the issues PCB shops face these days is they all seem to be alike. While they used to be judged and differentiated based on performance, now they all have very good quality.
09/22/2023 | Ronald C. Lasky -- Column: Maggie Benson's Journey
Editor's note: Indium Corporation's Ron Lasky continues this series of columns about Maggie Benson, a fictional character, to demonstrate continuous improvement and education in SMT assembly. In this installment, Paul LaCroix tests his math skills in determining how much to spend on a component placement machine and what his earning potential might be.