Books

Featured Books

design007 Magazine

Latest Issues

Current Issue

Simplification

On the subject of simplification, our expert contributors explain how to design PCBs without making them complex and over-constrained—whatever the level of technology. In addition, we discuss the effect your decisions and tradeoffs have on design complexity.

The Standards of Design

Our expert contributors discuss how PCB designers can utilize standards to save time and money, not to mention frustration. We also spotlight the newly updated version of the IPC Checklist, a handy guide that illustrates which standards cover which topics, from front-end design through assembly.

Rigid-flex: Designing in 3D

In this month's issue, our expert contributors share their best tips, tricks and techniques for designing rigid-flex circuits. If you're a rigid board designer considering moving into the 3D world of rigid-flex, this issue is just what the doctor ordered!

Columns

Latest Columns

||| MENU
Design for Cost in Real-time
April 24, 2023 | Paul Carpine, Siemens Digital Industries Software
Estimated reading time: 1 minute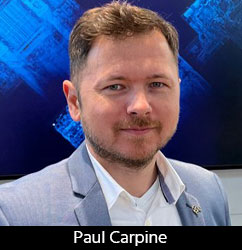 When do you first start thinking about the selling price of your new product? It's impossible to avoid the question of what the price will be. The worst answer is: "I don't know, let's see after the first samples."
Let's say the product's selling price is $49; then the manufacturing cost will be $20. During each design change, the manufacturing cost should be recalculated to make sure the product is still competitive. This means you should involve people from both the development and cost calculation teams. This circle will be repeated until the final design is released, and the final calculation is done. Of course, if a small design change with "no impact for production" is not sent for evaluation, this is already a risk. 
What if we had a software that was able to recalculate the price of the product in real-time during the design? What if we had something implemented into the design tool that was able to understand the change and recalculate the manufacturing price?
It is hard to find a product without a PCBA inside, and calculating the manufacturing cost for this component is not easy. It can be made in the beginning of the project based on several inputs, but what factors should you consider when you start the design? These same factors should be implemented inside this magic cost calculation software. 
The cost calculation activity is irritating when your focus is hardware development and/or layout design. How do you evaluate whether a small change will increase a PCBA's final cost? Here, I list the most important factors in the design that can impact the manufacturing cost. 
The first way to keep the cost low is to use a surface mount device (SMD). Electronics manufacturing production is expensive, and each surface and machine should be utilized efficiently. Having only SMDs in your design means it is not necessary to use another line just for the through-hole devices (THDs). This will save time in production and will reduce the risk of quality issues. The SMDs are placed by the pick-and-place machine and soldered in the reflow oven, but for THDs, the process is very time consuming. 
To read this entire article, which appeared in the April 2023 issue of Design007 Magazine, click here.
SPONSORED LINK
---
Suggested Items
11/28/2023 | Dana Korf -- Column: Dana on Data
November's issue of Design007 Magazine had an excellent theme that evolved around design simplification. There were exceptionally good articles about how to reduce over-constrained or needlessly complex designs. One significant time-consuming category is the creation of many design files and drawings which lead to lengthy creation and interpretation time along with the considerable time to resolve conflicting or erroneous information.
11/27/2023 | IPC
IPC welcomes the actions outlined today by the U.S. Government "to strengthen supply chains critical to America's economic and national security."
11/28/2023 | Preeya Kuray -- Column: Material Insight
On May 11, 2023, Reps. Blake Moore (R-UT) and Anna Eshoo (D-CA) introduced the Protecting Circuit Boards and Substrates (PCB) Act to Congress. In October, I had the great pleasure of discussing the bipartisan Protecting Circuit Boards and Substrates Act with Congressman Moore, who represents Utah's First Congressional District. He shared his thoughts on how supporting and investing in the domestic PCB industry can help bolster American security.
11/27/2023 | Andrew Kelley, XACTPCB LTD
While previous industrial revolutions have introduced factories, mass production, and computer-controlled systems, the advent of Industry 4.0 and the concept of the Smart factory have ushered in a new era in PCB manufacturing. For the PCB industry it is a very ambitious and aspirational objective to evolve from disconnected processes to an integrated system with automated data capture, real-time data analysis, process visualization, autonomous control, and self-correcting processes. 
11/27/2023 | Jaltek
Jaltek Systems, a prominent UK contract electronics manufacturer with AS9100 and ISO 13485 accreditations and over 30 years of experience, joined hands with SG Automotive, a Slovenian Electronic Manufacturing Service (EMS) provider known for manufacturing printed circuit board assemblies (PCBA).