Books

Featured Books

design007 Magazine

Latest Issues

Current Issue

Rigid-flex: Designing in 3D

In this month's issue, our expert contributors share their best tips, tricks and techniques for designing rigid-flex circuits. If you're a rigid board designer considering moving into the 3D world of rigid-flex, this issue is just what the doctor ordered!

Simulation, Analysis, and AI

Getting today's designs "right the first time" is critical, especially with costly advanced PCBs. Simulation and analysis software tools can help you in the fight to eliminate respins. They're not magical, but they can predict the future of your design.

Advanced, Complex & Emerging Designs

This month, our contributors focus on designing PCBs with advanced, complex and emerging technologies. We investigate design strategies for boards that are on the cutting edge of technology, or crazily complex, or so new that designers are still writing the rules as they go.

Columns

Latest Columns

||| MENU
Estimated reading time: 4 minutes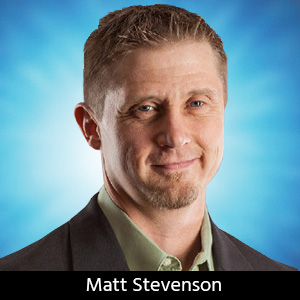 September 5, 2023
Connect the Dots: Best Drilling Practices for Better PCB Manufacturing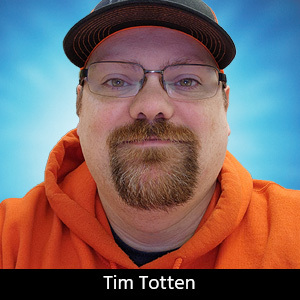 Drilling is one of the most fundamental steps in the printed circuit board manufacturing process. Until the advent of the through-hole, PCBs were all single-sided with traces and components located on one side. With double-sided and multilayered boards so common now, a PCB without holes doesn't seem like a PCB at all. The drilling process creates the holes that connect the different layers of the PCB. Those holes allow for the connection of components. In fact, without holes, a double-sided PCB is just a coaster.
To maximize efficiency and reduce the error rate during the manufacturing process, PCB designers need to know several critical things about drilling. Some drilling information might vary from manufacturer to manufacturer, such as design limitations, tolerances, and optimal drill sizes. However, other factors can be controlled by the designer to maximize the quality of drilled holes across all manufacturers.
Since it is such a key step, understanding how drilling works during the manufacturing process can make your designs better and can help speed up production.
How Does Drilling Fit Into the Manufacturing Process?
Drilling happens early in the manufacturing process. For a multilayer PCB, drilling occurs directly after all the inner layers are combined and laminated together into a single manufacturing panel. Generally, panels are stacked together for the drill operation. Several physical features help govern the size of the stack, panel thickness, smallest drill size, thickness of the copper, registration requirements, and even material type. The complete stack also includes a panel of entry material (such as aluminum) and a panel of backup material (phenolic material is a common backup), both of which help improve the drill quality and accuracy. Once all the boards are sandwiched between the entry and backup, the actual drilling can begin.
Precision drilling requires specialized machinery for accuracy and consistency. The drill machinery makes a huge difference in through-hole quality, and the best holes make for the best quality boards. Great drill machines are capable of high aspect ratio drilling, small via sizes, and tight positional accuracy.
Once the drilling process is finished, individual boards can move on to the next stages of manufacturing. Electroless copper is added to the newly drilled through-holes, panels are imaged, copper electroplated, and then the boards move on to the etching process.
When Drilling Goes Wrong
When something goes wrong during the drilling process, it can result in one or more boards being damaged and discarded. The most common causes are material problems (image transfer from stacked pads/ground plane) and preparation errors which can lead to burrs and other hole quality issues.
Burring is a fairly common issue. If drilling happens too quickly, the stack isn't sandwiched correctly, or a drill bit gets too dull, burrs can form around through-holes. This can lead to short circuits, faulty connections, or uneven application of copper in through-holes.
The bottom board can receive the worst kind of burr: the "volcano effect." If you have ever drilled a hole too quickly through a piece of wood, you've seen the volcano—where the bit emerges on the other side, a large, conical burr can form.
While minor burrs can be fixed with a sander or by scrubbing, volcanoes are usually too severe, and will result in scrapped boards. To prevent burrs and volcanoes, sandwich the stack between entry and backup layers.
Designing for Efficient Drilling
Designers can take a number of steps to improve the efficiency of drilling and help cut down on errors. One of the most important improvements is to reduce the variety of through-hole sizes on the PCB design, which allows for fewer tool changes. This can be accomplished by paying close attention to the allowances for various through-hole requirements. If multiple allowance ranges overlap, select a through-hole size that fits in as many allowances as possible.
Keep in mind that tool changes take time. By cutting down on drill size requirements, the designer will not only greatly improve the speed of manufacture but reduce the number of extra steps needed to finish the manufacturing process.
Some design elements can increase the chances for burring. Among these are higher copper weights and anything that can keep layered boards from sitting flat against each other. Sometimes burring can be fixed with a hand sander, but that takes a lot of time and can slow down the manufacturing process.
By minimizing the number of hole sizes, a designer can reduce the amount of material that needs to be drilled and removed from a board. In addition, a clever design can optimize spacing between the holes, which reduces the amount of motion a drill needs between drilling. Both design optimizations might seem minimal, but their savings can add up for large manufacturing runs.
Better Drilling for Better PCBs
Drilling plays an integral role in the PCB manufacturing process, and PCB designers need to understand how their designs affect drilling efficiency and accuracy. Optimized through-hole and pad sizes can facilitate the drilling process and ensure high-quality PCB manufacturing.
By working closely with the PCB manufacturer and following best practices, designers can achieve better efficiency and reduce board waste. Accurate drilling is key to a reliable and efficient board, and by focusing on these essential elements, designers can produce PCBs with fewer errors and failure rates that end up being cost-effective.
Tim Totten has been at Sunstone since 2004, where he has played an integral role in initiatives to enhance the drill department, including training his colleagues on new equipment, developing processes for new product lines, and learning how to write G-code.
Download The Printed Circuit Designer's Guide to… Designing for Reality by Matt Stevenson. You can view other titles in the I-007eBooks library.
This column originally appeared in the August 2023 issue of Design007 Magazine.