Books

Featured Books

pcb007 Magazine

Latest Issues

Current Issue

Finding Ultra

New demands on PCB fabrication, namely advanced packaging, ultra high density interconnect (UHDI), and new specialty materials, are converging, changing the landscape of our business. Is it time to start paying close attention to this convergence?

Developing a Strategy

A solid strategy is a critical part of success. This month, we asked some of the top industry leaders and business strategy "gurus" to share their thoughts on developing strategies.

Winning With TQM

In this issue, we explore how TQM has entered the DNA of continuous improvement disciplines, and the role leadership transformation plays in this. If you've ever competed against a TQM company, you understand their winning advantage.

Columns

Latest Columns

||| MENU
Estimated reading time: 5 minutes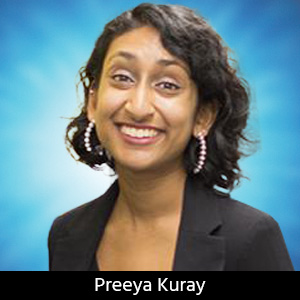 September 11, 2023
Material Insight: India's Rise in the Global Electronics Ecosystem
From resplendent silks to ornate architectural marvels, India is perhaps best known for her rich cultural heritage. Until the late 1980s, it remained a relatively closed economy. But in 1991, former Prime Minister Rao passed a series of radical economic reforms that opened its doors to foreign trade and investment. Since then, India has been steadily developing into a major economic powerhouse on the global landscape.
Today it is the world's fifth largest economy (behind the U.S., China, Japan, and Germany) and Goldman Sachs predicts that by 2075, it will be the world's second largest economy1. With the largest workforce population in the world, it is no wonder there have been major incentives by the Indian government to increase jobs and promote global trade, particularly in the electronics manufacturing sector. India's current contribution to the global electronics market is estimated to be just 3.4%2. But slogans like "Atmanirbhar Bharat (Make in India)" and "Digital India" are steadily percolating across the nation, supported by federal incentives to bolster and accelerate domestic electronics manufacturing.
Earlier this year, President Biden hosted Indian Prime Minister Modi to discuss the burgeoning technological partnership between the two nations, and strategies to strengthen the commercial alliance between the U.S. and India. Several important agreements spawned from the meeting, including the greenlight for General Electric to start producing jet engines in India1. HP also announced its intention to begin high-volume manufacturing of servers in India, with the aim of producing $1 billion worth of servers in the first five years of operation3,4. But perhaps the most interesting development came from Micron Technology's announcement to build a $2.75 billion factory to assemble, package, and test semiconductor chips in India5,6. While this deal has made headlines as a key technological breakthrough for India's electronics manufacturing industry, critics point out that the assembly, packaging and testing of chips is a relatively smaller piece of the semiconductor market pie.7-10
The semiconductor supply chain generally entails designing the chip, slicing silicon wafers into usable chips, layering, and assembling the chips into packages, before finally integrating the chips onto electronics to create end products for customers. Creating the actual silicon chip requires the highest level of advanced manufacturing, which is why it is the most lucrative part of the supply chain (roughly 83% of the market share)11. Because of this, earlier this year, Foxconn and Vedanta (Indian mining conglomerate) agreed on a joint venture12 to begin manufacturing silicon chips in India, with Foxconn agreeing to invest $19.5 billion to set up a chip manufacturing plant. But as of July 2023, Foxconn has pulled out of the deal, leaving Vedanta to find another investment partner to fulfill the country's manufacturing goals.
While chip manufacturing is undeniably critical, it is just one part of the global electronics landscape. And while the Foxconn-Vedanta fallout may seem unpromising at first blush, there are signs of potential for other manufacturing sectors in India, which could pay dividends for the United States and other trade partners. For example, unlike semiconductor assembly, PCB assembly yields a much larger profit margin than manufacturing. For this reason, in 2019 the Indian government passed a series of financial schemes that provide fiscal support for manufacturing and assembly of electronic components (including PCBs). The first scheme (PLI for Large Scale Electronics Manufacturing) gives companies financial support for PCB manufacturing, assembly, and testing by offering a yearly incentive of 4–6% on incremental sales (for up to five years). The scheme also applies to the manufacturing and assembly of mobile phones and other specified electronic components in India2,13-18. And the results from this scheme are showing. In 2022, Apple produced more than 6.5 million of its 200 million iPhones in India, with a target of 10 million by the end of 202319. In July of this year, Tata (India's largest conglomerate) closed a deal to become India's first iPhone maker—the first time a local company would move into the assembly of iPhones.20
This could be good news for the United States, if the goal is to diversify where consumer electronics assembly is happening. It is also promising news for India, since (unlike chip assembly) the fiscal gains of electronics assembly outweigh those of manufacturing. While the full impact of these schemes is yet to be seen for the PCB sector, it is starting to be felt by the mobile industry and beyond.
The Land of Many Wonders may be undergoing a manufacturing awakening. It has already begun with semiconductor assembly and testing, but it might possibly just reach the global PCB market next.
References
"Why India Could Be the Next Big Destination For Global Investors," by Frank Holmes, Forbes Magazine, July 2023.
"The National Policy on Electronics (NPE) 2019," India Law Offices LLP.
"HPE Prepares for Spicy Affair With India To Churn Out $1B Worth of Servers," by Dan Robinson, The Register, July 2023.
"HPE to manufacture $1 billion worth of high-volume servers in India," by Shoma Bhattacharjee, NBC, July 2023.
"Micron to invest $2.75 billion in setting up semiconductor testing facility in Gujarat's Sanand," by Aashish Aryan, The Economic Times, June 2023.
"Micron to set up $2.75 billion semicon test, assembly plant in Gujarat," The Tribute, June 2023.
"Aiming lower could be just what India's semiconductor ambitions need," The Financial Express, July 2023.
"India Will Pay 70% of Cost but Micron Will Own 100% of the Plant—A Curious Business Model," by Prabir Purkayastha, Counterpunch, July 2023.
"India can aim lower in its chip dreams," by Pranav Kiran, Reuters, July 2023.
"India's Micron deal follows a curious business model," by Prabir Purkayastha, Asia Times, July 2023.
"Mapping the Semiconductor Supply Chain: The Critical Role of the Indo-Pacific Region," by Akhil Thadani and Gregory C. Allen, Center for Strategic and International Studies, May 2023.
"Can Vedanta pull off its semiconductor project without Foxconn?" by Manu Balachandran, Forbes India, July 2023.
"National Policy on Electronics, 2019," Regulatory Insights from India Tax and Regulatory Services, March 2019.
"Design and Manufacturing of Electronics System," Indian Ministry of Electronics and IT, March 2023.
"Production Linked Incentive (PLI) Scheme for Large Scale Mobile and Component Manufacturing" Pamphlet, Indian Ministry of Electronics and Information Technology.
"Extension of Tenure of the Production Linked Incentive Scheme (PLI) for Large Scale Electronics Manufacturing," Notification, Indian Ministry of Electronics and Information Technology, September 2021.
"Frequently Asked Questions (FAQs) on Production Linked Incentive (PLI) Scheme for Large Scale Electronics Manufacturing," Pamphlet, Indian Ministry of Electronics and Information Technology.
"Production Linked Incentive (PLI) Scheme for Large Scale Electronics Manufacturing," PowerPoint, Indian Ministry of Electronics and Information Technology.
"Apple's Complex, Secretive Gamble to Move Beyond China," Mark Gurman, Bloomberg Magazine, April 2023.
"Tata Group Closes in on Deal to Become First Indian IPhone Maker," by Sankalp Phartiyal, Bloomberg Magazine, July 2023.
This column originally appeared in the August 2023 issue of PCB007 Magazine.