Books

Featured Books

smt007 Magazine

Latest Issues

Current Issue

Chips Don't Float

In Europe and the U.S., legislation is under way to revitalize PCB fabrication and packaging. What is the status of this work, and how specifically does this change the industry landscape for EMS companies? What will help keep us afloat?

Flying High With Digital Twin

The opportunity to use manufacturing simulation as a test bed for job planning and process optimization brings continuous improvement into the modern age. This may be an all-or-nothing type of project, but it's worth the investment.

Artificial Intelligence

In this issue, we (and AI) explored how and when artificial intelligence plays a role in manufacturing today. Whether on the factory floor, or in the front office, AI applications are emerging and changing how we approach planning, processes and problem solving.

Columns

Latest Columns

||| MENU
Estimated reading time: 2 minutes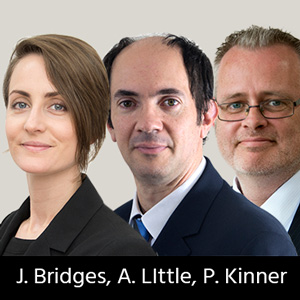 October 17, 2016
The Little Guide to Resins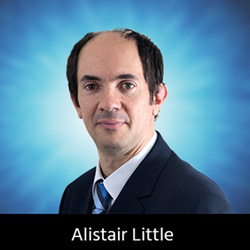 Over past months, this column has seen Electrolube's Phil Kinner provide The PCB Design Magazine readers with information, guidance and practical tips on the uses and application of conformal coatings. He now hands over the reins to me, and I plan to do the same for resins, starting this month with a "back to basics" piece that questions the core rationale for potting—why and how do we do it, and what are we trying to achieve or protect?
First, a little background. I joined Electrolube as global business technical director for the Resins Division in January 2016. I currently head up a team of chemists developing formulations that encompass epoxy, polyurethane and silicone resin systems for encapsulating or potting electrical devices or electronic components in order to protect them against a wide range of environments.
In my previous appointment at Gurit (UK) I held the position of senior product development chemist, responsible for the development of new epoxy and vinyl ester resin systems for aerospace, automotive, engineering and marine composite systems. Prior to this, I worked for 2K Polymer Systems, where I developed civil engineering and structural adhesives, and at SI Group, where I worked on UV curing and high-performance resins.
I have wide experience working within ISO 9000, 14001 and 18001 accredited systems, and I am an expert in vinyl ester resin systems (for which I am in the process of completing a PhD in Polymer Chemistry at Loughborough University). I am a Chartered Chemist, an active member of the Royal Society of Chemistry, and a member of the Society of Adhesion and Adhesives.
Resins: Why, Where and How?
I would like to start this series of columns by going back to basics, questioning the core rationale for potting and encapsulation with resins, their fundamental chemistries and how each resin type differs one from the other—indeed, how their individual properties can be exploited to maximise performance under a wide range of environmental conditions.
Let's start with moisture, the archenemy of electrical and electronic devices that, quite apart from causing short-circuits, can also lead to premature deterioration of components due to corrosion. Polyurethane resins—usually supplied as two-part products, which, when mixed achieve the desired cure—provide that all-important moisture resistance, as well as excellent electrical insulation, flexibility and good adhesion to most substrates, both metal and plastic. Some polyurethane resin systems provide exceptional resistance to sea water, as well as temperature extremes, making them an ideal choice for marine applications such as sensor encapsulation. A good outdoor example of a polyurethane resin encapsulated component that requires maximum protection against water ingress is an LED lighting unit; these resins are also optically clear and UV stable, making them ideal for the task.
To read this entire article, which appeared in the September 2016 issue of The PCB Design Magazine, click here.