Books

Featured Books

design007 Magazine

Latest Issues

Current Issue

Simplification

On the subject of simplification, our expert contributors explain how to design PCBs without making them complex and over-constrained—whatever the level of technology. In addition, we discuss the effect your decisions and tradeoffs have on design complexity.

The Standards of Design

Our expert contributors discuss how PCB designers can utilize standards to save time and money, not to mention frustration. We also spotlight the newly updated version of the IPC Checklist, a handy guide that illustrates which standards cover which topics, from front-end design through assembly.

Rigid-flex: Designing in 3D

In this month's issue, our expert contributors share their best tips, tricks and techniques for designing rigid-flex circuits. If you're a rigid board designer considering moving into the 3D world of rigid-flex, this issue is just what the doctor ordered!

Columns

Latest Columns

||| MENU
I-Connect007 Editor's Choice: Five Must-Reads for the Week
February 18, 2022 | Nolan Johnson, I-Connect007
Estimated reading time: 2 minutes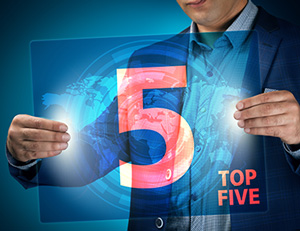 Here in the Northern Hemisphere, we're now closer to the equinox than to the solstice; change is in the air. Where I live in the Pacific Northwest, we've had unseasonably mild and sunny weather, teasing us that spring might be right around the corner. 
Change is in the air in our news feeds, too. This week, we bring you on-the-grow news from NCAB and Aegis, some market reports on smart manufacturing, and a widely read column on cybersecurity from Mehul Davé. Now that's something to warm up to. 
Smart Manufacturing Spend Climbs Over $950B in 2030 
Published February 11 
ABI Research has released a free white paper, "38 Technology Stats You Need to Know for 2022." The headline statistic, and 37 additional market projections included in the white paper, highlight "the most impactful forecasts that illuminate the direction in which digital transformation is truly heading." 
Four Industry Rising Stars Recognized at IPC APEX EXPO 2022
Published February 14 
"In recognition of their leadership roles and support of IPC standards, education, advocacy, and solutions to industry challenges, four of the industry's best and brightest were presented with an IPC Rising Star Award at IPC APEX EXPO 2022. Award recipients were Tim Burke, Francisco Fourcade, Thomas Marktscheffel, and Christina Rutherford." The great thing about our industry is there is always room for new, bright minds that move the work forward. Congratulations! 
The Big Picture: Cybersecurity—Where Remote Work Gets Really Precarious 
Published February 15 
Entelechy Global and Linkage Technologies' Mehul Davé shares his cybersecurity experiences, starting with this nugget: "Security is not a product but a process." If you haven't felt the sting of a cybersecurity breach, consider yourself lucky. And then read Mehul's column for top-notch advice on keeping yourself and your company far from the reach of hackers. 
Aegis Software: Unitron Group B.V. Chooses FactoryLogix' MES for Medical Device Manufacturing 
Published February 17 
Unitron Group shared, "In our highly regulated industry, it became essential to streamline our engineering operations through the implementation of interactive electronic assembly documentation, as well as also providing holistic traceability, which demonstrates compliance. We found confidence in Aegis' proven track record in the medical market and strong customer base in Europe." The decision enables Unitron to move toward Industry 4.0 and take global healthcare to the next level. 
NCAB Group Posts 52% Net Sales Growth in 2021 
Published February 17 
From NCAB CEO Peter Kruk, "We can look back on another strong quarter with substantial growth in sales and improved profitability compared with the previous year. We are pleased with the high demand and organic growth and that order intake is clearly exceeding net sales, which will support continued growth" He continued, "In addition to our organic growth, which is derived from all different industries and regions, we also noted a robust performance from our acquisitions."
All eyes are on Europe, and NCAB is one good reason why. To read more about what's happening in Europe, I encourage you to read our January issue of PCB007 Magazine, where we focus on the resurgence of the electronics industry there and what that means for companies in the United States.
---
Suggested Items
12/07/2023 | Matt Stevenson -- Column: Connect the Dots
It makes sense to optimize your board using design for manufacturability (DFM) techniques. But applying DFM best practices can be confusing without formal training. The results are designs that are often incomplete, poorly designed, or too complex. When these issues arise, your PCB manufacturing partner rejecting the design can be considered a best-case scenario because it means they have your back. If your design is simply dropped into an automated queue without concern for manufacturability, the output can be a batch of unusable boards.
12/05/2023 | Travis Kelly -- Column: American Made Advocacy
For this month's PCBAA Member Profile, the focus is on Hari Pillai, president, Technology Components, Sanmina. Hari says, "I think I've had a good dose of luck throughout my career. But beyond luck, I had a vision to become a general manager as far back as my undergraduate years. I made all my career decisions based on that. My evaluation criteria was always, "How does this opportunity get me closer to my goal?" Sometimes opportunities come from unexpected places."
12/05/2023 | Amkor Technology
Amkor Technology, Inc., a leading provider of semiconductor packaging and test services, has announced its plan to build an advanced packaging and test facility in Peoria, Arizona.
12/05/2023 | HANZA
HANZA AB has signed an agreement to acquire all shares in Orbit One AB, a Swedish company that offers contract manufacturing of electronics and electromechanics. Orbit One has annual sales of approximately SEK 1.1 billion with an operating profit (EBITA) of approximately SEK 70 million.
12/05/2023 | Arch Systems
Arch Systems, the leading provider of data, analytics, and insightful actions for manufacturing operations, announced this week its collaboration with Plexus Corp., a global leader in complex product design, supply chain, manufacturing, and sustaining services.