Books

Featured Books

design007 Magazine

Latest Issues

Current Issue

Simplification

On the subject of simplification, our expert contributors explain how to design PCBs without making them complex and over-constrained—whatever the level of technology. In addition, we discuss the effect your decisions and tradeoffs have on design complexity.

The Standards of Design

Our expert contributors discuss how PCB designers can utilize standards to save time and money, not to mention frustration. We also spotlight the newly updated version of the IPC Checklist, a handy guide that illustrates which standards cover which topics, from front-end design through assembly.

Rigid-flex: Designing in 3D

In this month's issue, our expert contributors share their best tips, tricks and techniques for designing rigid-flex circuits. If you're a rigid board designer considering moving into the 3D world of rigid-flex, this issue is just what the doctor ordered!

Columns

Latest Columns

||| MENU
AltiumLive 2022: Dwight Morse Offers a Supply Chain Primer
April 7, 2022 | Andy Shaughnessy, Design007 Magazine
Estimated reading time: 9 minutes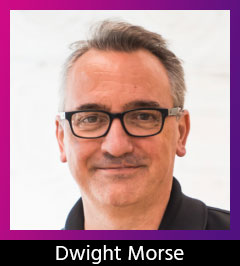 I recently spoke with Dwight Morse, channel marketing manager for SiliconExpert, about his AltiumLive presentation, "Getting the Information to Create Successful Designs Quickly," which is available online now. Dwight offers advice to designers who are facing 50-week component lead times, and he discusses some of the trends he sees in the supply chain right now, including a view from the vantage point of the world's top video game makers, who are having as much trouble finding parts as you are. 
Andy Shaughnessy: Hi, Dwight. Why don't you start off with a short background on yourself and your responsibilities at SiliconExpert.
Dwight Morse: Hi, Andy. As channel marketing manager, what I do is work with partners. There are a couple of different ways that partners can work with us, but one of the main ways is by integrating our data into their applications. That's really the crux of why I'm here today, talking about our data, what it is, and where it can be utilized.
Shaughnessy: Why don't you just start off by telling us about your class at AltiumLive? Your class is called, "Getting the Information to Create Successful Designs Quickly" in the supply chain track of classes. It's a very timely class, given what we've seen in the last six months or so.
Morse: Oh yes, definitely. I think everybody knows how to design successful products. You have to have something that works, that performs the functions that you want it to perform, but you also need to be able to have a product that you can maintain for a long period of time, or at least throughout the life cycle of the product. So you have to have a lot of information, and today there's more information that's necessary than ever before. It's not just form, fit and function. You also have to think about regulatory compliance and the availability of parts. We're talking about what's happened in the last six months or even longer than that.
And then there are also things like price and approved manufacturers, and you have to think about what you need in order to design these successful products. But getting that information is laborious, and getting it quickly is difficult and that's really what SiliconExpert helps people to do: get to the information they need and get to it quickly.
Shaughnessy: Right. There's all this data out there, but it's just a matter of the designers and engineers being able to get what they need when they need it.
Morse: Right. And where they need it, too. One of the things that we do is we've got programmatic access to our information. A company like Altium, for instance, could programmatically grab that information and bring it right into their tool if they chose to.
Shaughnessy: What are some of the trends you're seeing in the supply chain now?
Morse: We're seeing some trends. By the way, SiliconExpert is owned by Arrow Electronics and, because of that, we have a broad knowledge of what's happening in the industry. And we also have a sister company called Converge that works with the open market. They also spot trends involving different things, which is useful.
I think that there are a lot of factors at play here. The pandemic slowed some factories down. If their people became sick or needed to social distance, they couldn't produce as many parts as they could before. Strike one against the supply chain. And then a bunch of container ships off the coast of California sat waiting for their parts to come in. The issue there was that they had nobody to offload those containers onto the docks. And then once they got them onto the docks, they ran out of room because they didn't have enough drivers, of people, the truckers--they didn't have enough people to come and drive those parts away from the dock. And so there was all of that. I think that's getting better, but then we got hit with the Omicron wave, which is much more contagious. It spreads much more quickly. So I think we might see another lag. If people can't work, then that's going to be an issue. Hopefully it will get better in 2023.
They're building more factories in the United States now. If you're specific to the United States, that's helpful because now you don't have to get your parts from other sources. And that's another thing that we keep track of--not just what the parts are, but where they're coming from and where all the materials in those parts come from, so that you can look at the entire supply chain and make sure that this is something that you are going to be able to maintain long term.
Shaughnessy: What advice would you give to a designer who is looking at designing a product with a 40-week lead time? I mean, are there workarounds?  
Morse: Well, we have cross references in our tools. We have an algorithm that will sort of grade those alternative parts for you, and A B C or D grade. We'll say, "OK, if this isn't available, let's have a Plan B or even a Plan C and Plan D." We'll show you all of the cross-references for a given part so that you can have those in your back pocket if you need them.
Shaughnessy: What are the biggest takeaways from your class? 
Morse: We'll give the broad overview of all the things that you need to watch out for and why you need to watch out for those things. But then I tell the class that obviously we're a sponsor and we want people to know our product. So I show them in SiliconExpert all of the different things that they can gain very quickly. What I want them to walk away with is the fact that they do have help.
I think that one good analogy is that a lot of people like to do their own taxes, but there's a reason why H&R Block still exists. There are many different regulations, and they change every single year. Sometimes you really need a tax expert to help you with all of that. SiliconExpert can act as that sort of expert for parts. We can show you all of the things that you need to watch out for. We do all of the research for you and put it right in front of you.
Shaughnessy: Would you have any sort of advice for somebody, overall, for dealing with the supply chain?
Morse: Always have a Plan B. It's never too early to think about these things. Obviously, if the last two years has taught us anything, it's that these things can happen and you have to have a proactive approach to risk mitigation. Do that, and do that upfront. Don't just place a part and then be done with it. What you want to do is make sure you understand the life cycle of that part, and whether or not you've got different alternatives and sources. Because you don't want all of your parts to be sourced from the same place. You don't want a single point of failure, basically.
Shaughnessy: Have you heard about any single parts that are just impossible to get hold of? Are you hearing anything about any specific components that are really hard to find right now, or is it just kind of across the board?
Morse: I think it's across the board. Microchips, in general, are very difficult. I think that the world that we live in today is connected and in order to connect it, you need to have all of these parts and all of these different things. You're talking about your washing machine or your refrigerator and everything now is connected in the internet of things. So we've seen a lot of delays. If you take a look at Ford, for instance, now the best way to get a truck is to have one custom built for you, because that way they know exactly, they know for a fact that there's a buyer on the other end of that and they're not going to just put a bunch of trucks out there and hope that they sell.
That gets you at the front of the line, but the line is still like a year long to get some of these automobiles. And PlayStation is another one. They've got some more advanced parts in the PlayStation 5, and they haven't been able to get them. And Microsoft, I think, is probably going to be taking share from them because they were able to get their devices out there more easily. Sony recently said that they're going to continue to make the PlayStation 4 until the end of 2022 (a year longer than they'd originally planned). 
There's a reason why these guys both come out with their next versions of their gaming systems at the same time. It's because of competition. And when something like this happens, you're going to end up really losing market share. And that's something that you're going to have to fight to get back. You don't want to get yourself in that situation.
Shaughnessy: Right. Everybody likes to blame NVIDIA and the EV companies. Everybody likes to blame somebody else for the shortages.
Morse: I don't know if it's so much a matter of a few companies who have bought it all up, necessarily, as much as there's just higher demand. Like I said, there are a lot more appliances out there using these chips.
Shaughnessy: I'm just thinking about how you go about doing your daily job. You probably have to track what VR and what cool toys are scheduled for next Christmas, and you can kind of get a handle on who's got the components. 
Morse: Yes, definitely. We know what the inventory is. We've got over 400 engineers who are constantly dealing with suppliers and manufacturers and going out and updating our database and getting the latest info. So, we can spot the trends. And the other thing we do is use machine learning, artificial intelligence that will allow us to see or predict what's going to happen in the future, based on what's happened in the past. And we've got over two decades of data in our database.
Shaughnessy: It sounds like your job is a cross between fun and stressful.
Morse: It is. It's good. It certainly keeps you up to date with everything that's going on in the world. It's a fun job to have; we've got a lot of great people here, and that helps.
Shaughnessy: Thanks for your time, Dwight.
Morse: Thanks for the opportunity, Andy
Watch Dwight Morse's presentation Getting the Information to Create Successful Designs Quickly below. 
---
Suggested Items
11/27/2023 | Amphenol Invotec
Amphenol Invotec a leading manufacturer of advanced, high technology printed circuit boards, is proud to announce this month that it has achieved ISO/IEC 27001 certification for its information security management.
11/27/2023 | Linköping University
Linköping university has been granted six million SEK from the Swedish Innovation Agency (Vinnova) for the research project Catena-D (Circular and resource-efficient value chain systemically enabled with AI and digital thread).
11/15/2023 | ZDI
Zero Defects International [ZDI] has announced their participation as an exhibitor at the SMTA Silicon Valley Expo and Tech Forum. It will be held at Building 3 on the FLEX campus located at 727 Gibralter Drive, Milpitas, CA.  Expo time and date:  8:30 a.m., Thursday, December 7, 2023.
10/23/2023 | Gartner, Inc.
Gartner, Inc. revealed its top strategic predictions for 2024 and beyond. Gartner's top predictions explore how generative AI (GenAI) has changed executive leaders' way of thinking on every subject and how to create a more flexible and adaptable organization that is better prepared for the future.
10/18/2023 | Hentec Industries/RPS Automation
Hentec Industries/RPS Automation, a leading manufacturer of selective soldering, lead tinning and solderability test equipment, announces that it has published a technical paper describing hot solder dip processing.