Books

Featured Books

design007 Magazine

Latest Issues

Current Issue

Simplification

On the subject of simplification, our expert contributors explain how to design PCBs without making them complex and over-constrained—whatever the level of technology. In addition, we discuss the effect your decisions and tradeoffs have on design complexity.

The Standards of Design

Our expert contributors discuss how PCB designers can utilize standards to save time and money, not to mention frustration. We also spotlight the newly updated version of the IPC Checklist, a handy guide that illustrates which standards cover which topics, from front-end design through assembly.

Rigid-flex: Designing in 3D

In this month's issue, our expert contributors share their best tips, tricks and techniques for designing rigid-flex circuits. If you're a rigid board designer considering moving into the 3D world of rigid-flex, this issue is just what the doctor ordered!

Columns

Latest Columns

||| MENU
I-Connect007 Editor's Picks: Five Must-Reads for the Week
June 10, 2022 | Nolan Johnson, I-Connect007
Estimated reading time: 1 minute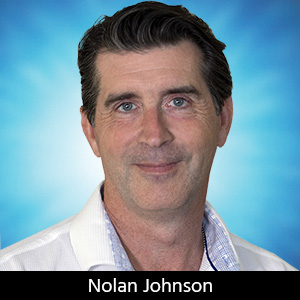 PCB fabrication is back in the news this week and posting high readership numbers as well. Among the most-read news, we see industry leaders changing roles, capital equipment shipment milestones, operational cost efficiencies, and, last but not least, cybersecurity.  
Mike Carano Joins the Averatek Team as Vice President of Quality 
Published June 3 
As a former VI at RBP Chemical Technology, and Global R&D director at OM Group, as well as an influential advisor for IPC, I-Connect007 columnist Mike Carano brings a deep skillset to this new role with Averatek. Read the details here. 
The Double-edged Sword of CMMC 2.0 
Published June 6 
MX2 Technology's Divyash Patel updates readers on CMMC (Cybersecurity Maturity Model Certification) overall, and the upcoming version 2.0 criteria specifically. Given the likelihood that CMMC will touch most of us in the industry eventually, readers clearly wanted to know more. 
Atotech Sells 1,000th Horizontal Electrolytic Copper Plater 
Published June 8 
Atotech announced the sale of its 1,000th installation of the Uniplate horizontal plating line to a Taiwan-based PCB manufacturer. The article also includes a timeline of milestones in the Uniplate line.  
Isola Lays Groundwork for Faster, Higher-Frequency Circuits at 2022 IMS 
Published June 7 
If you're visiting the 2022 IEEE International Microwave Symposium in Denver, Colorado, June 21-23, Isola will be present, discussing hybrid design and fabrication and dielectric constants in materials. Readership was high for this article; find the details inside. 
Candor Nails the ROI With InduBond 
Published June 7 
Sunny Patel is engineering manager at Candor Industries. We follow up on Sunny Patel's initial interview about the economics of this new InduBond X-Press 360 lamination press. It sounds like Sunny has hit the "easy" button with the installation of this machine.
---
Suggested Items
11/13/2023 | Global Newswire
The "Global Copper Clad Laminates Market (by Type, Application, Reinforcement Material, & Region): Insights and Forecast with Potential Impact of COVID-19 (2023-2028)" report has been added to ResearchAndMarkets.com's offering.
11/07/2023 | SCHMID Group
The SCHMID Group, a global solution provider for the high-tech electronics, photovoltaics, glass and energy systems industries, will be exhibiting at productronica in Munich from November 14 – 17, 2023.
11/01/2023 | Alex Stepinski, Stepinski Group
The topic of intrinsic copper structure has been largely neglected in discussions regarding the PCB fabrication quality control process. At face value, this seems especially strange considering that copper has been the primary conductor in all wiring boards and substrates since they were first invented. IPC and other standards almost exclusively address copper thickness with some mild attention being paid to surface structure for signal loss-mitigation/coarse properties. 
10/26/2023 | Andy Shaughnessy, Design007
At PCB West, I sat down for an interview with John Andresakis, the director of business development for Quantic Ohmega. I asked John to update us on the company's newest materials, trends in advanced materials, and the integration of Ticer Technologies, which Quantic acquired in 2021. As John explains, much of the excitement in materials focuses on laminates with lower and lower dielectric constants.
10/25/2023 | Preeya Kuray -- Column: Material Insight
Printed circuit board (PCB) reliability testing is generally performed by exposing the board to various mechanical, electrical, and/or thermal stimuli delineated by IPC standards, and then evaluating any resulting failure modes. Thermal shock testing is one type of reliability test that involves repeatedly exposing the PCB test board to a 288°C pot of molten solder for a specific time (typically 10 seconds) and measuring the number of cycles it takes for a board's copper layer to separate from the organic dielectric layer. If there is no delamination, fabricators can rest assured that the board will perform within expected temperature tolerances in the real world.