Books

Featured Books

design007 Magazine

Latest Issues

Current Issue

Rigid-flex: Designing in 3D

In this month's issue, our expert contributors share their best tips, tricks and techniques for designing rigid-flex circuits. If you're a rigid board designer considering moving into the 3D world of rigid-flex, this issue is just what the doctor ordered!

Simulation, Analysis, and AI

Getting today's designs "right the first time" is critical, especially with costly advanced PCBs. Simulation and analysis software tools can help you in the fight to eliminate respins. They're not magical, but they can predict the future of your design.

Advanced, Complex & Emerging Designs

This month, our contributors focus on designing PCBs with advanced, complex and emerging technologies. We investigate design strategies for boards that are on the cutting edge of technology, or crazily complex, or so new that designers are still writing the rules as they go.

Columns

Latest Columns

||| MENU
I-Connect007 Editor's Picks: Five Must-Reads for the Week
June 10, 2022 | Nolan Johnson, I-Connect007
Estimated reading time: 1 minute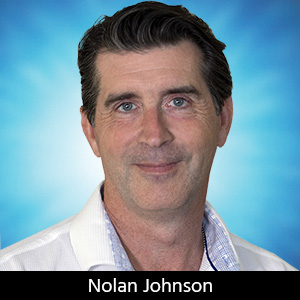 PCB fabrication is back in the news this week and posting high readership numbers as well. Among the most-read news, we see industry leaders changing roles, capital equipment shipment milestones, operational cost efficiencies, and, last but not least, cybersecurity.  
Mike Carano Joins the Averatek Team as Vice President of Quality 
Published June 3 
As a former VI at RBP Chemical Technology, and Global R&D director at OM Group, as well as an influential advisor for IPC, I-Connect007 columnist Mike Carano brings a deep skillset to this new role with Averatek. Read the details here. 
The Double-edged Sword of CMMC 2.0 
Published June 6 
MX2 Technology's Divyash Patel updates readers on CMMC (Cybersecurity Maturity Model Certification) overall, and the upcoming version 2.0 criteria specifically. Given the likelihood that CMMC will touch most of us in the industry eventually, readers clearly wanted to know more. 
Atotech Sells 1,000th Horizontal Electrolytic Copper Plater 
Published June 8 
Atotech announced the sale of its 1,000th installation of the Uniplate horizontal plating line to a Taiwan-based PCB manufacturer. The article also includes a timeline of milestones in the Uniplate line.  
Isola Lays Groundwork for Faster, Higher-Frequency Circuits at 2022 IMS 
Published June 7 
If you're visiting the 2022 IEEE International Microwave Symposium in Denver, Colorado, June 21-23, Isola will be present, discussing hybrid design and fabrication and dielectric constants in materials. Readership was high for this article; find the details inside. 
Candor Nails the ROI With InduBond 
Published June 7 
Sunny Patel is engineering manager at Candor Industries. We follow up on Sunny Patel's initial interview about the economics of this new InduBond X-Press 360 lamination press. It sounds like Sunny has hit the "easy" button with the installation of this machine.
---
Suggested Items
09/20/2023 | I-Connect007 Editorial Team
Panasonic's Darren Hitchcock spoke with the I-Connect007 Editorial Team on the complexities of moving toward ultra HDI manufacturing. As we learn in this conversation, the number of shifting constraints relative to traditional PCB fabrication is quite large and can sometimes conflict with each other.
09/14/2023 | MKS' Atotech
MKS' Atotech, a leading surface finishing brand of MKS Instruments, will participate in the upcoming IPCA Expo at Bangalore International Exhibition Centre (BIEC) and showcase its latest PCB manufacturing solutions from September 13 – 15.
09/14/2023 | Vern Solberg -- Column: Designer's Notebook
Flexible circuit applications can be as basic as furnishing electrical interconnect between two conventional circuit board assemblies, or to prove a platform for placing and interconnecting electronic components. During the planning and pre-design phase of the flexible circuit, there will be several material and process related questions that need to be addressed. Most flexible circuit fabricators welcome the opportunity to discuss their customers' flexible circuit objectives prior to beginning the actual design process.
09/14/2023 | John Watson -- Column: Elementary, Mr. Watson
Electronics are continually evolving, driven by innovations in printed circuit board technology. Flexible PCBs have emerged as a revolutionary force, reshaping the PCB industry and influencing the design and functionality of countless electronic devices. Some believe that flexible PCBs are a relatively newer technology, but as we will see, that is not true. Since I'm an instructor, here's a short history lesson on how we got here and what we can expect.
09/11/2023 | PRNewswire
Can digital and/or high throughput manufacturing be applied to circuit boards? Can stretchable electronics be produced without sacrificing processing capabilities?