Books

Featured Books

design007 Magazine

Latest Issues

Current Issue

Simplification

On the subject of simplification, our expert contributors explain how to design PCBs without making them complex and over-constrained—whatever the level of technology. In addition, we discuss the effect your decisions and tradeoffs have on design complexity.

The Standards of Design

Our expert contributors discuss how PCB designers can utilize standards to save time and money, not to mention frustration. We also spotlight the newly updated version of the IPC Checklist, a handy guide that illustrates which standards cover which topics, from front-end design through assembly.

Rigid-flex: Designing in 3D

In this month's issue, our expert contributors share their best tips, tricks and techniques for designing rigid-flex circuits. If you're a rigid board designer considering moving into the 3D world of rigid-flex, this issue is just what the doctor ordered!

Columns

Latest Columns

||| MENU
IPC Commends House on Passage of CHIPS+ Legislation
July 28, 2022 | IPC
Estimated reading time: 1 minute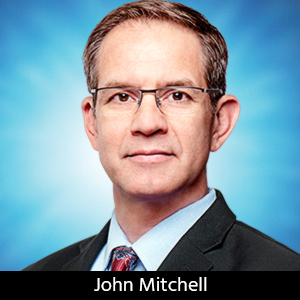 IPC issued the following statement from President and CEO John Mitchell on today's passage of the "CHIPS+" legislation in the U.S. House of Representatives, which follows Senate approval and paves the way to U.S. President Joe Biden's signature:
"IPC, which is committed to building electronics better, welcomes the final passage of the bipartisan "CHIPS+" legislation, which will help America rebuild a critical part of the U.S. electronics supply chain.
"This much-needed legislation is great news for electronics manufacturers. Our members will have opportunities to secure funding for research and development (R&D), new and improved facilities, and critical workforce training through the programs authorized by the bill. In today's high-tech world, America depends on advanced electronics; this bill strengthens the industry.
"We are particularly pleased that the bill includes investments in building U.S. advanced packaging capabilities, including at least $2.5 billion for a new National Advanced Packaging Manufacturing Program. Bolstering advanced packaging in the United States is critical to securing a reliable and innovative semiconductor supply chain. Without it, U.S.-made chips will still need to be sent offshore for packaging and assembly.
"We are pleased that both chambers of Congress were able to come together and pass this bill with bipartisan consensus. We hope policymakers from both parties agree and will work on helping rebuild the entire U.S. electronics manufacturing ecosystem."
---
Suggested Items
12/07/2023 | VDL Groep
VDL Groep has strengthened its position in the high-quality electronics market. The industrial family business with its head office in Eindhoven has acquired Rena Electronica from Zundert.
12/05/2023 | HANZA
HANZA AB has signed an agreement to acquire all shares in Orbit One AB, a Swedish company that offers contract manufacturing of electronics and electromechanics. Orbit One has annual sales of approximately SEK 1.1 billion with an operating profit (EBITA) of approximately SEK 70 million.
12/05/2023 | IPC
Electronics industry sentiment improved during November with demand sentiment also taking a solid step up over the last 30 days per IPC's November 2023 Global Sentiment of the Electronics Supply Chain Report.
12/05/2023 | Robert Erickson and Lorena Villanueva, IPC
About 200 kilometers (125 miles) north of Mexico City lies Queretaro, an area rich in history, with stone streets and public squares, and which twice has been the country's capital. But it's also quickly becoming a global capital of electronics manufacturing, especially aeronautics, and was the location for the first IPC Day Mexico this past June.
12/04/2023 | USPAE
Seven microelectronics firms received nearly $10 million in combined funding to commercialize technologies of interest to the U.S. military services as winners of the Defense Business Accelerator (DBX) Microelectronics Challenge. This groundbreaking initiative is funded by the Department of Defense (DoD) and led by the U.S. Partnership for Assured Electronics (USPAE).