Books

Featured Books

design007 Magazine

Latest Issues

Current Issue

Simplification

On the subject of simplification, our expert contributors explain how to design PCBs without making them complex and over-constrained—whatever the level of technology. In addition, we discuss the effect your decisions and tradeoffs have on design complexity.

The Standards of Design

Our expert contributors discuss how PCB designers can utilize standards to save time and money, not to mention frustration. We also spotlight the newly updated version of the IPC Checklist, a handy guide that illustrates which standards cover which topics, from front-end design through assembly.

Rigid-flex: Designing in 3D

In this month's issue, our expert contributors share their best tips, tricks and techniques for designing rigid-flex circuits. If you're a rigid board designer considering moving into the 3D world of rigid-flex, this issue is just what the doctor ordered!

Columns

Latest Columns

||| MENU
I-Connect007 Editor's Choice: Five Must-Reads for the Week
October 28, 2022 | Nolan Johnson, I-Connect007
Estimated reading time: 3 minutes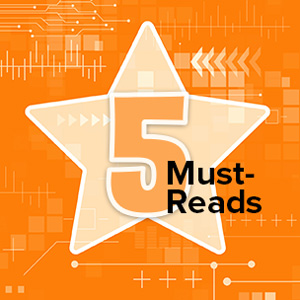 Halloween is next Monday and parties will be taking place over the weekend, I'm sure. Halloween, or All Hallows' Eve, is intended to be a precursor to the observance of All Saints' Day, Nov. 1. Here in the United States, at least, the "any-holiday-is-an-excuse-for-a-party" crowd has integrated Halloween, along with Valentine's Day, St. Patrick's Day, and Cinco de Mayo (the Mexican holiday celebrating their victory over France at the Battle of Puebla in 1862) into wide-ranging opportunities for themed revelry.
I don't know about you, but I find it intriguing that most of these party holidays are religious holy days. Why is it that U.S. culture doesn't turn, say, Arbor Day, or Flag Day, into a booze fest? Why is that reserved for the Saints and Ignacio Zaragoza, the Mexican general at Puebla? Like I said, we're just funny that way.
The news this week has been a bit crazy as well, and Pete Starkey's article about the current PCB market might put a scare in you, but there's good news on the horizon in IPC's PCB and EMS reports out today. Narrowing down the news to just five items was thought-provoking yet ultimately rewarding. Here then, are the five top pieces of news you shouldn't miss this week, with a Halloween bonus. Boo!
Sunstone's Matt Stevenson Shares Insights From New PCB Design Book 
Published October 27
The latest in the I-Connect007 book series is Matt Stevenson's The Printed Circuit Designer's Guide to… Designing for Reality is flying off the shelves, or at least the downloads. In this exclusive interview, Stevenson talks about some of the tips and tricks today's designers need to know. "There are a lot of variables in a PCB manufacturing facility," he says, and a designer who understands this will find themselves much more successful. I'd say this is essential reading for more than just new PCB designers. Lessons to be learned for us all.
EIPC Technical Snapshot: 'Tremendous Uncertainty' in Global PCB Marketplace 
Published October 26
Pete Starkey reports in his inimitable way the proceedings of the 19th edition of the EIPC Technical Snapshot webinar. The opening paragraphs of Starkey's report include words and phrases such as: "bleak," "inflation," "softening sales," and "energy crisis." It's a tough but important read for the outlook in Europe and what that means for the rest of the world. Some news may be harder than others to hear, but turning a blind eye is even worse. Be sure to give this one a review.
International PCB Designer Community Steps Up to Compete 
Published October 21
The IPC Design Competition is back, and has an international feel based on designers already registered to compete. This year's design challenge is a games console controller and 48 printed board designers from around the world have signed on for the challenge. They get 25 days to beat out their global competitors. On to victory!
North American PCB Industry Sales Up 14.6 Percent in September
Published October 28
Some good news here: North American PCB shipments in September 2022 rose 14.6 percent YoY, and 17.9 percent over the previous month. The book-to-bill ratio is 1.12, and anything over 1.0 means we're doing OK. A lot of the kinks in the supply chain have been worked out and we're all gearing up for the holiday season, so let's hope we see more positive news next month.
Nano Dimension Posts Preliminary Q3 Revenue of Approx. $10 Million 
Published October 25
Nano Dimension has been steadily ramping up sales and market penetration. In this report, "On a preliminary basis, Nano Dimension reported unaudited approximated consolidated revenues of $10 million for Q3/2022, which represents a 646% increase over the same period in 2021." These results seem to add legitimacy to printed electronics as a viable alternate form of electronics assemblies for the right application, and that there is a market for this technology.
Applied EV Revolutionizes Autonomous Vehicle Systems Design With Siemens Xcelerator as a Service 
Published October 21
Siemens describes Xcelerator as an "open digital business platform featuring a curated portfolio of IoT-enabled hardware and software, a powerful ecosystem of partners, and a marketplace."  Applied EV sees this tool suite as "providing us with better change management and quality" according to Applied EV's CEO, Julian Broadbent. This sort of system is likely to be at the center of a data collection system for smart factories, both assembly and fabrication. To learn more about Applied EV's decision, read here.
---
Suggested Items
09/20/2023 | I-Connect007 Editorial Team
Panasonic's Darren Hitchcock spoke with the I-Connect007 Editorial Team on the complexities of moving toward ultra HDI manufacturing. As we learn in this conversation, the number of shifting constraints relative to traditional PCB fabrication is quite large and can sometimes conflict with each other.
09/19/2023 | Anaya Vardya -- Column: Standard of Excellence
In my last column, I discussed cutting-edge innovations in printed circuit board technology, focusing on innovative trends in ultra HDI, embedded passives and components, green PCBs, and advanced substrate materials. This month, I'm following up with the products these new PCB technologies are destined for. Why do we need all these new technologies?
09/18/2023 | ViTrox
ViTrox, which aims to be the world's most trusted technology company, is excited to announce that our trusted Sales Channel Partner (SCP) in Mexico, SMTo Engineering, S.A. de C.V., will be participating in SMTA Guadalajara Expo & Tech Forum. They will be exhibiting in Booth #911 from the 25th  to the 26th of October 2023,  at the Expo Guadalajara in Jalisco, Mexico.
09/18/2023 | Intel
Intel announced one of the industry's first glass substrates for next-generation advanced packaging, planned for the latter part of this decade.
09/18/2023 | Aidan Salvi -- Column: Facing the Future
I have been in and around circuit boards most of my life. I started 20 years ago in my family's PCB shop, leaving after a couple of years to start my own software company. About a year ago, I returned to the family business, and the first thing I noticed was that nothing had really changed. We were doing the same things in the same way as the day I left. After talking to several experts in the industry, I realized it was worse than that: The manufacturing of PCBs had not changed in 70 years.