Books

Featured Books

design007 Magazine

Latest Issues

Current Issue

Rigid-flex: Designing in 3D

In this month's issue, our expert contributors share their best tips, tricks and techniques for designing rigid-flex circuits. If you're a rigid board designer considering moving into the 3D world of rigid-flex, this issue is just what the doctor ordered!

Simulation, Analysis, and AI

Getting today's designs "right the first time" is critical, especially with costly advanced PCBs. Simulation and analysis software tools can help you in the fight to eliminate respins. They're not magical, but they can predict the future of your design.

Advanced, Complex & Emerging Designs

This month, our contributors focus on designing PCBs with advanced, complex and emerging technologies. We investigate design strategies for boards that are on the cutting edge of technology, or crazily complex, or so new that designers are still writing the rules as they go.

Columns

Latest Columns

||| MENU
The Industry Is Back and Better Than Ever
February 22, 2023 | Michael Ford, Aegis Software Corp.
Estimated reading time: Less than a minute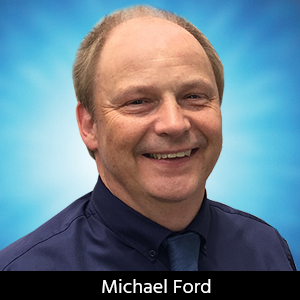 To say that anticipation had been building prior to this show would be an understatement. Bearing in mind the various unknowns as we emerge from the worst of the pandemic, IPC APEX EXPO 2023 stood apart as a beacon of cautious optimism.
Overall, I don't think anyone left the show disappointed. There was a real air of resurgence on the show floor related to the many new technologies, innovations, materials, and Smart manufacturing solutions being developed in the industry. For many attendees, this was their first IPC APEX EXPO in three years and a chance, at last, for colleagues and old friends across the industry to find each other and talk again face to face. The anecdotal sharing of experiences and ideas in a few moments here and there accomplished more than hundreds of Zoom calls could ever hope to do. Some vendors during I-Connect007's Real Time with… IPC APEX EXPO 2023 even mentioned a 50% business increase as manufacturing opportunities refocus into North America. Such shared experiences drive enthusiasm and confidence and encourage a strong positive spiral in business expectations. The industry is back.
To read this entire article, which appeared in the 2023 Show & Tell Magazine, click here.
---
Suggested Items
09/29/2023 | Intel
Intel celebrated the arrival of its Intel 4 technology, which uses extreme ultraviolet (EUV) technology, and the first use of EUV in high-volume manufacturing (HVM) in Europe.
09/29/2023 | Dixon
Dixon wholly owned subsidiary- Padget Electronics Private Limited enters into an Agreement with Xiaomi to carry out manufacturing of smart phones and other related products for Xiaomi.
09/28/2023 | Technica USA
Technica USA announced it has reached a Master Distribution Agreement with SAA to promote and support automation systems & technology offered by SAA.
09/28/2023 | GlobalFoundries
GlobalFoundries (GF) announced the official opening of a new hub facility in Penang, Malaysia.
09/28/2023 | IPC
IPC continues to collaborate with the electronics manufacturing industry to meet their current and future workforce training needs.