Books

Featured Books

design007 Magazine

Latest Issues

Current Issue

Simplification

On the subject of simplification, our expert contributors explain how to design PCBs without making them complex and over-constrained—whatever the level of technology. In addition, we discuss the effect your decisions and tradeoffs have on design complexity.

The Standards of Design

Our expert contributors discuss how PCB designers can utilize standards to save time and money, not to mention frustration. We also spotlight the newly updated version of the IPC Checklist, a handy guide that illustrates which standards cover which topics, from front-end design through assembly.

Rigid-flex: Designing in 3D

In this month's issue, our expert contributors share their best tips, tricks and techniques for designing rigid-flex circuits. If you're a rigid board designer considering moving into the 3D world of rigid-flex, this issue is just what the doctor ordered!

Columns

Latest Columns

||| MENU
Cadence Partners with Vidya & Child to Build a School for Underprivileged Children in Noida
April 11, 2023 | Cadence Design Systems, Inc.
Estimated reading time: 2 minutes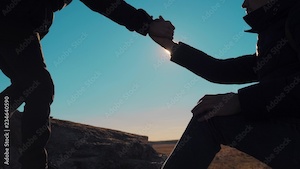 Cadence Design Systems (India) Pvt. Ltd., a fully owned subsidiary of Cadence Design Systems, Inc., announced that it has partnered with Vidya & Child and completed the construction of a school for underprivileged children in Noida. The school construction was funded by Cadence, which worked closely with Vidya & Child, a non-government organization (NGO), to ensure the building was architected to the highest standards.
The school has been fully operational since February 2023 and provides an encouraging learning environment for more than 300 students from the surrounding area of Khoda Village (Noida, Uttar Pradesh). Most of the students are first-generation learners whose parents are daily wage earners from underserved areas of the local community. The school caters to students from nursery to eighth standard, after which students are enrolled in mainstream schools in the locality. After the students join mainstream schools, they continue to attend Vidya & Child School for additional educational support and extra-curricular activities.
The new school features modern and environmentally friendly amenities, including electricity backup through solar energy, rainwater harvesting, a dedicated computer lab, and a STEM lab. In addition to monetary and advisory support for the construction, Cadence also provided laptops to the school's STEM lab in order to encourage students to pursue careers in technology.
Cadence has been a long-standing Vidya & Child partner for the past 23 years, supporting several of its after-school centers. A notable highlight of this collaboration is the Vidya & Child center in Barola, Noida, which has benefitted 400 students. Additionally, 25 students from the Barola center have joined the Cadence® Scholarship Program, which has provided higher education scholarship funding and mentorship support.
"Empowering underprivileged children with the knowledge and skills needed to achieve their full potential is a major focus area for Cadence's CSR activities. We are proud to have helped build this school for the betterment of these children, and in particular, providing a conducive environment for girls to study STEM. The school paves the way for educational opportunities that may not have otherwise existed," said Jaswinder Ahuja, corporate VP and India managing director, Cadence. "This latest collaboration with Vidya & Child furthers our commitment to cultivating local talent, encouraging girls to study and making an impact in our local communities."
Supriya Akhaury, founder trustee and director of Vidya & Child said, "Vidya & Child was started with the belief that every child needs access to good-quality, holistic education that allows them to strive for opportunities equally in today's world. Over the years, Cadence has provided Vidya & Child with both financial and advisory support, which has helped educate more than 2,000 children, 400 of whom have completed schooling with Vidya & Child and are now either in college or have joined the workforce. By establishing this new school with Cadence, we're jointly creating a way for local children to obtain a competitive skill set that can prepare them for more advanced schooling later in life and fuel inspiration for future career paths."
---
Suggested Items
09/21/2023 | Matt Stevenson -- Column: Connect the Dots
PCB prototyping is a critical juncture during an electronic device's journey from concept to reality. Regardless of a project's complexity, the process of transforming a design into a working board is often enlightening in terms of how a design can be improved before a PCB is ready for full production.
09/20/2023 | I-Connect007 Editorial Team
Panasonic's Darren Hitchcock spoke with the I-Connect007 Editorial Team on the complexities of moving toward ultra HDI manufacturing. As we learn in this conversation, the number of shifting constraints relative to traditional PCB fabrication is quite large and can sometimes conflict with each other.
09/19/2023 | IDC
Asia/Pacific spending on Artificial Intelligence (AI) ), including software, services, and hardware for AI-centric systems will grow to $78.4 billion in 2027, according to International Data Corporation's latest Worldwide Artificial Intelligence Spending Guide.
09/13/2023 | Intel
Intel Corporation announced that it has agreed to sell an approximately 10% stake in the IMS Nanofabrication business to TSMC. TSMC's investment values IMS at approximately $4.3 billion, consistent with the valuation of the recent stake sale to Bain Capital Special Situations.
09/13/2023 | BAE Systems
The UK Ministry of Defence (MOD) has awarded BAE Systems a contract to develop its Striker II Helmet Mounted Display (HMD) for the Royal Air Force (RAF) Typhoon fleet. The contract, valued at £40m, will create and sustain more than 200 highly-skilled jobs at BAE Systems' sites in Kent and Lancashire working directly on the Striker II programme. In total, the Typhoon programme sustains more than 20,800 jobs across the UK.